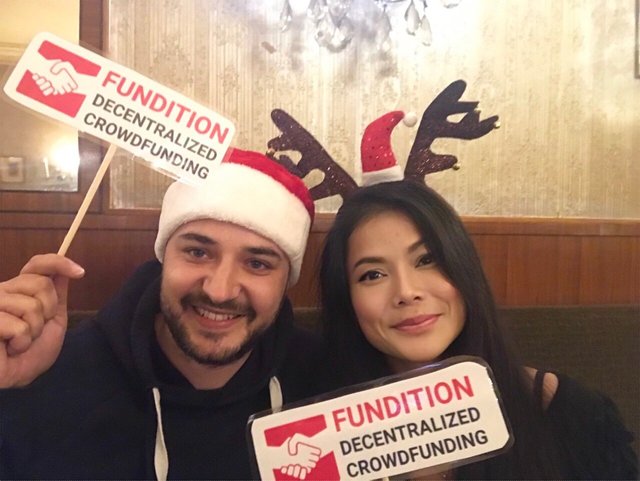 I just came back home to Hug Inn Vienna, our guesthouse after the monthly #steemit-austria meetup. This time we met at Cafe Westend, a famous traditional coffee house near Westbahnhof at the Mariahilfer street. I was the first arriving there then @mundharmonika and @reconnectnature came by. Afterwards @siamcat and @mammasitta joined us with Philipp. The meeting room was behind the smoking area and perfect for us to have a private exchange. @siamcat brought some Christmas costumes so we all had something to wear. She also recorded a video with me. As soon as she uploaded it, I will share it with you. It was the first gathering after the #Steemfest, so @mammasitta and me had a lot of news to tell.
---
Ich bin gerade von dem monatlichen #steemit-austria Stammtisch nach Hause ins Hug Inn Vienna, unserem Gasthaus, gekommen. Dieses Mal trafen wir uns im Cafe Westend, einem berühmten traditionsreichen Kaffeehaus in der Nähe des Westbahnhofs an der Mariahilferstraße. Ich war der erste der dort ankam, dann kamen auch schon @mundharmonika und @reconnectnature vorbei. Danach @siamcat und @mammasitta mit Philipp. Der Raum war hinter dem Raucherabteil und perfekt geeignet, um sich ungestört auszutauschen. @siamcat brachte ein paar Weihnachtssachen mit, so dass wir alle etwas zum anziehen hatten. Sie zeichnete auch ein Video mit mir auf. Sobald sie es hochgeladen hat, werde ich es mit euch teilen. Es war das erste Treffen nach dem #SteemFest, deswegen hatten @mammasitta und ich viele Neuigkeiten zu erzählen.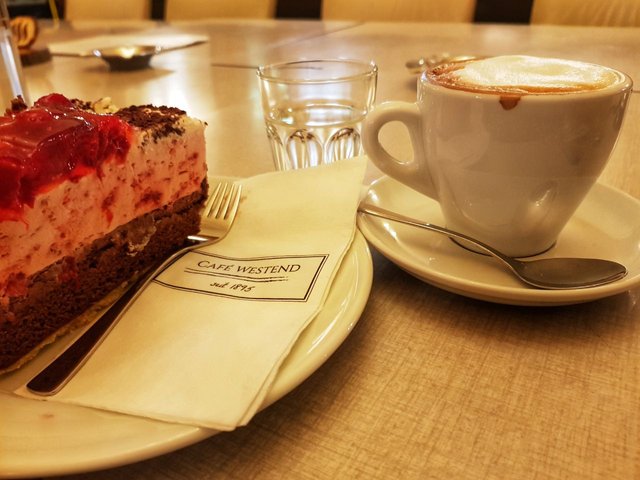 I was drinking two melange and ate a delicious cake. We had as always great conversations and talked about the meetups next year. In 2019 we would like to see more of you! It's always the same principle "meet and earn", so everybody who participates get a share of the invitation post payout.
---
Ich habe zwei Melange getrunken und einen leckeren Kuchen gegessen. Wir hatten auch wie immer gute Gespräche und sprachen über die Treffen nächstes Jahr. 2019 würden wir gerne mehr von euch sehen! Es ist immer das gleiche Prinzip "Komme und verdiene", so kann jeder der teilnimmt einen Teil der Ausschüttung des Einladungsposts bekommen.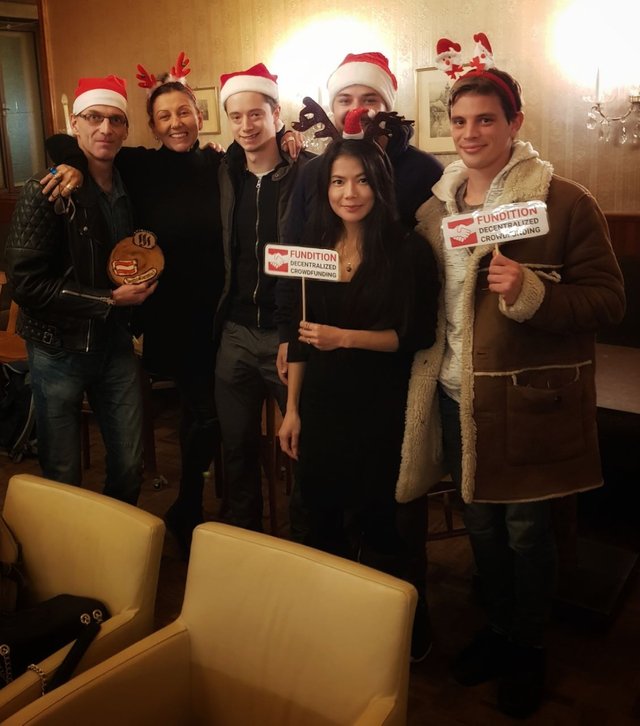 As new @fundition ambassador of Austria I informed with Angel @siamcat the others about the crowdfunding platform and showed them the new campaign of the @globalschool. Please check it out and help us to raise some funds. All the students and mentors are thankful for every kind of support!
---
Als neuer @fundition Botschafter informierte ich mit Engel @siamcat die anderen über die Crowdfunding Platform und zeigte ihnen die neue Kampagne der @globalschool. Bitte schaut sie euch an und helft uns Spenden einzunehmen. Alle StudentInnen und MentorInnen sind sehr dankbar für jede Art der Unterstützung!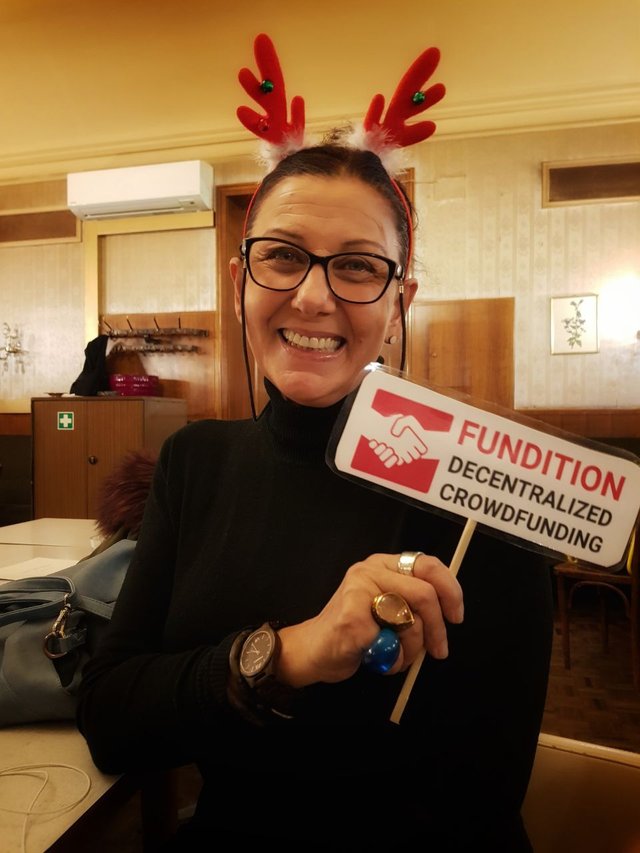 Thank you for your attention. We wish you all merry Christmas and a happy New Year, see you again in January! 🎅
---
Danke für die Aufmerksamkeit. Wir wünschen euch frohe Weihnachten und einen guten Rutsch ins neue Jahr. Wir sehen uns im Januar wieder! 🎅