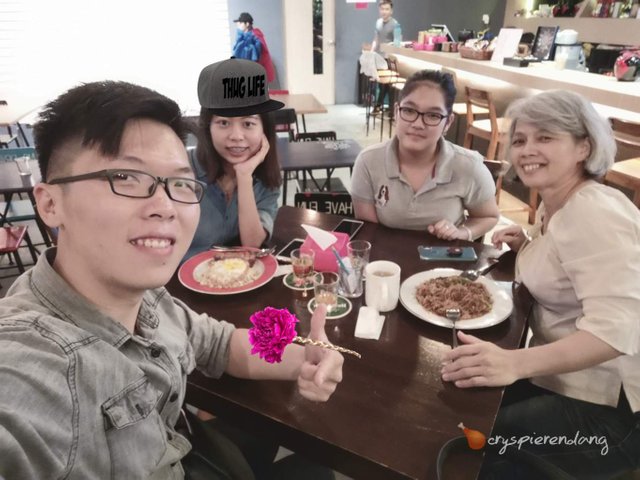 Yesterday, at 6pm, together with @miniu, we manage to meetup with two local Miri Steemians, @kadishakho and @kristylkho. They are a pair of interesting and lovely mother and daughter.
Although we have just met, we get warmed up easily and were talking like old friends meeting each other. Well, I guess we are all excited to meet fellow Steemians in our small town of Miri.
It all started from @miniu and @kadishakho knowing each other in one of the steemit wechat cn-group. Once they know each other are based in Miri, they planned for this meetup. Our meetup point was at Room Music Cafe, a bistro at Marina Bay, Miri Sarawak.
The food at this bistro are quite good. We ordered a Cabonara, Room Music Cafe Fried Rice with Pork Belly, Fried Bee Hoon and a Chicken Chop.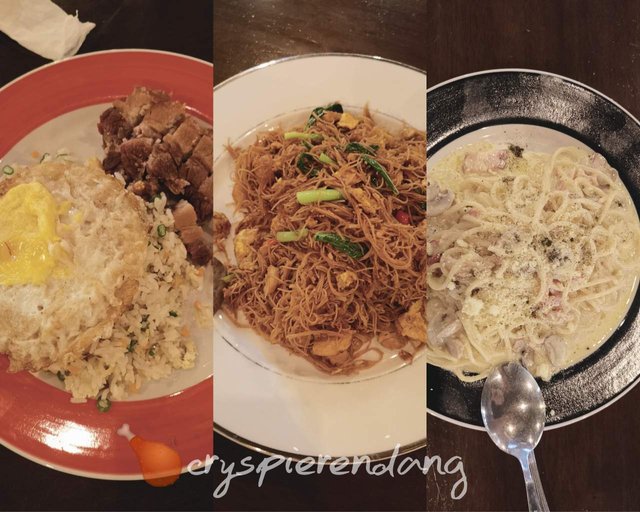 Forgot to take photo of chicken chop as I was too into our conversation.
Thanks to @kadishakho, we get to learn from her a lot about steemit. Well, there are still more things to learn about this platform and how we should move forward. Two key takeaway is that in this platform we have to be consistent in sharing genuine posts as well as get along with more fellow Steemians.
We had a fun time knowing each other and look forward to our next meetup as well as with more local Steemians. HERE is a post from @kadishakho about yesterday meetup.
follow for more👉📌
steemit: @crispinhung
instagram: @crispinhung92
facebook: crispinhung
Posted using Partiko Android