Weekend Recap
Hi Friends,
I had a good weekend and I hope each of you did as well.
The weekend stared on Friday night when I got the opportunity to hang out with a few steemians at a meetup with the @socalsteemit community. We went to a local taco shop and bar named Taco Surf at the beach. The steel drum band Steel Parade played and we had a good time (@steemseph is in the band) talking about the latest steem happenings and enjoying some good food/drinks. Thanks to @derekrichardson for organizing it all!
Saturday was a big day for us as we Jacob's birthday party at our house with a bunch of his friends and family. We rented a bounce house and had pizza, salad, brownies and ice cream. It was a beautiful day weather-wise and Jacob had a blast, which was what it was all about. I am so blessed to have such a great son, and wish he would stop growing up so fast!
On Sunday we went to church in the morning, played around at a park with some friends, had lunch at the house, and then Jacob and I went to my office to sneak in a few hours of work. We had a nice dinner that my wife made in the evening, and then the weekend was already over.
Here is an action shot of Jacob opening some presents: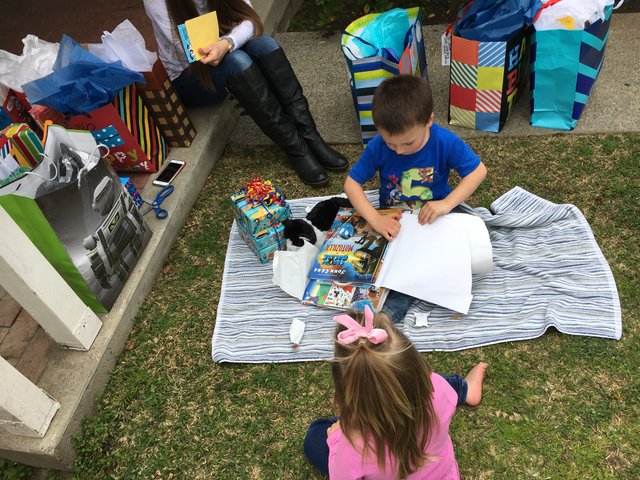 Steel Parade at Taco Surf: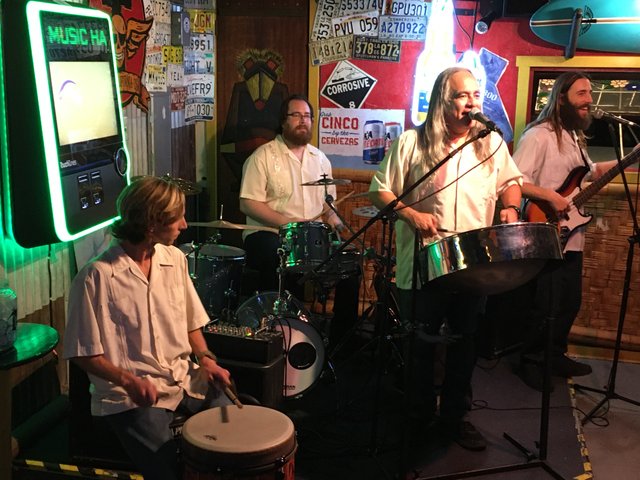 Great times!
Thanks for coming by today,
Brian