MediBloc : Future Blockchain Technology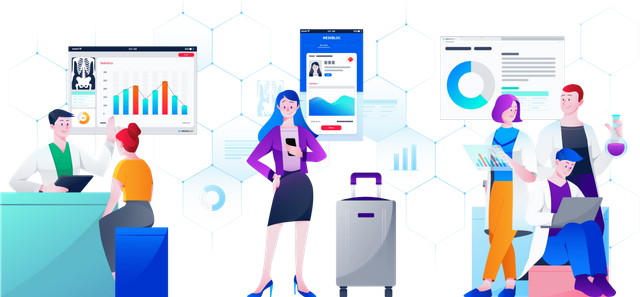 Image from the original source (Medibloc Webpage)
Decentralized healthcare information system

Medibloc breaks down the current silos of health information and redistributes the sovereignty of health information back to each individual. Patients, healthcare providers, and researchers will all benefit through MediBloc.
Monetary Gain

Patients can save time and money by having easier access to their health data. They can sell their health data to researchers.

Better Quality Care

Healthcare providers can reduce medical error and deliver their best care by having complete picture of individual's health info.

Accelerating Innovation

Researchers can make medical breakthroughs at a faster pace by having easier access to targeted health data.

User Friendly

The importance of user-friendly technology

In some cases, creating a technology is the easy part -- designing it so that people will use it (and want to) is the hard part
Value Exchange on MediBloc

MED Token is used to incentivize contributions to MediBloc ecosystem and will serve as the payment method within MediBloc.

Incentive for Participation
---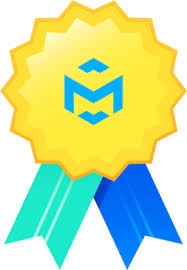 Subjects may be paid or otherwise rewarded (e.g., gift card) for participating in a research study. Note, however, that remuneration is a recruitment incentive; it is not a benefit of study participation. Incentives are frequently used when the benefit of study participation is otherwise remote or non-existent.
payment method when exchanging value
---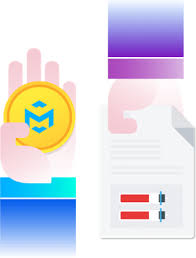 Methods of Payment A payment is the transfer of money from one party (such as a person or company) to another. A payment is usually made in exchange for the provision of goods, services or both, or to fulfill a legal obligation. Exchanging is to change coin, money and banknote in terms of the price.
New Era of Personal Healthcare Record (PHR) Arrives with Blockchain Technology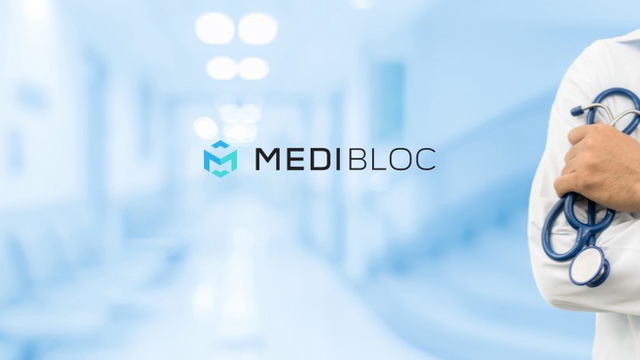 "Take back your health info through blockchain technology!"

MediBloc is a blockchain startup creating an ecosystem where medical records can be securely safe-kept and transferred by the rightful owners, the patients and not the hospitals. Its co-founders are both professional doctors with computer science background who realized that the issues and limitations on medical record handling can be resolved through blockchain technology. Dr. Allen Wookyun Kho, a dental surgeon, used to work at Samsung Electronics as a software engineer. Dr. Eunsol Lee, a radiologist, is also a data scientist with experience at analyzing medical big data.

MediBloc believes blockchain technology is the key to solving this problem. Blockchain empowers credibility to digital data. Unlike existing institutions who save transaction records in a central server, blockchain distributes transaction records to all network users and asks for confirmation from the users. Data forgery and hacking can thus be prevented while ensuring transparency and credibility.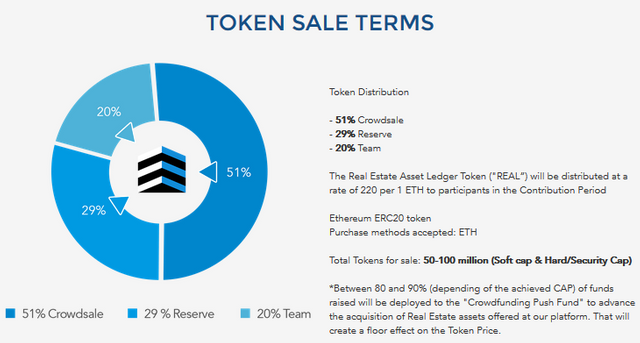 For example, like the miners of bitcoin, MediBloc participants record medical data on Medi Token (MED) blockchain. MED will be the cryptocurrency used as a reward in the MediBloc ecosystem.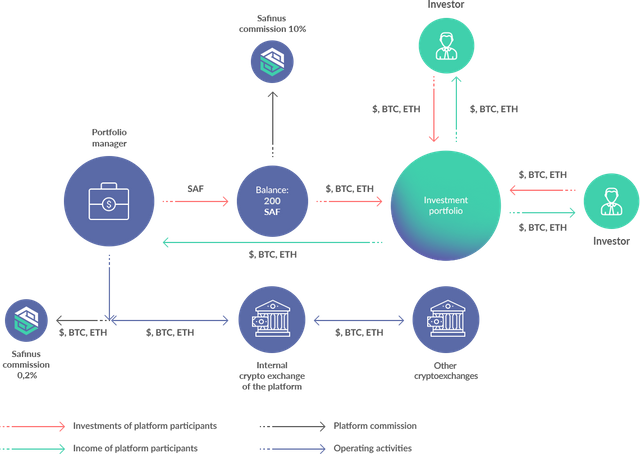 Medi Token (MED) can be used to compensate practitioners when they produce a new medical data for the patient. Researchers can directly purchase medical research data from individual patients. MED will be listed on cryptocurrency exchanges so that it can be exchanged into other cryptocurrencies or fiat currencies.

"People may think changing the paradigm of PHR is too ambitious for a startup. However, MediBloc aims to become the game changer in health care industry. We are forming alliances with the right partners. We believe MediBloc is on the right path and will contribute to making a win-win strategy for patients and doctors in healthcare service industry."
MediBloc is the largest healthcare Token Sale in Asia. MediBloc aims to raise $25M in the upcoming Token Sale. MediBloc is distributing 5,000,000,000 MED over the period of 5 weeks. The Token Sale starts on Nov 13, 2017. Due to the MediBloc's partnership with QTUM, the MediBloc Token Sale will primarily receive QTUM. The conversion rate is 1 QTUM to 2,000 MED. Learn more about MediBloc on their website.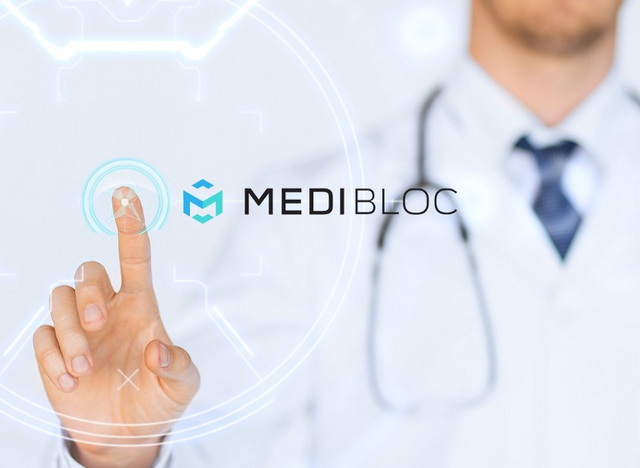 Medibloc a great investment for the future!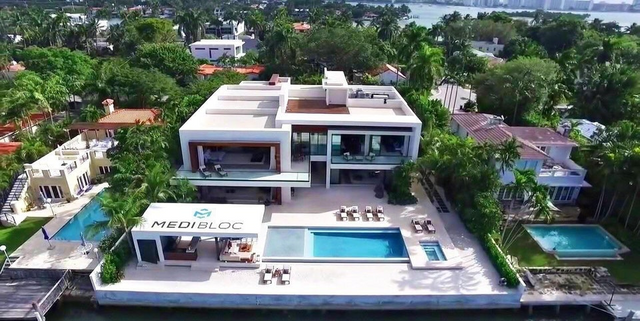 There are many up and coming uses for Blockchain technology. We hear about how information can be stored in one place, encrypted and accessed at anytime through a network of computers on what is called a "blockchain" more and more each day. The value of a cryto-currency is determined by many factors. One of the most important factors is the purpose of that coin.

"MED" or Medibloc is a QRC20 token. MediBloc is a decentralized healthcare information ecosystem for patients, healthcare providers and data researchers, built on blockchain technology.

Currently, an Individuals health care records are stored by medical institutions that are scattered across multiple databases and can accessed by multiple parameters usually with little to no security or encryption protocols in tact. Your personal healthcare information should be owned and accessed by you, and now it can be. Every interaction with every medical professional, procedure, or pharmaceutical exchange could be neatly organized in one place, secured and safe on a Blockchain.

Healthcare information is very important and is some of the most frequently attacked data in the world. Blockchain technology can also prevent this from happening.
The future of healthcare systems: catching up with patients' expectations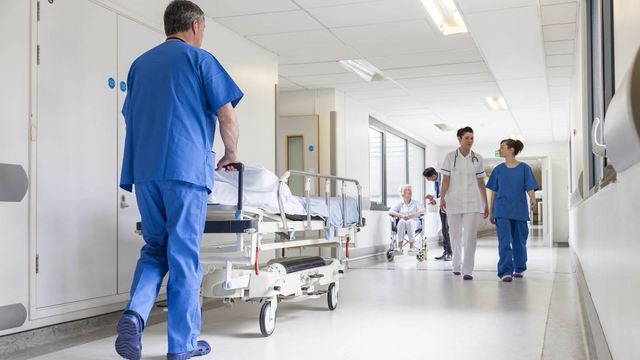 Hospitals and healthcare delivery models have changed little in the last 50 years, but the pressures to reform have never been higher. In a digital era patients want immediate access to the healthcare that's right for them as individuals. They expect technology to help prevent illnesses before they develop. And healthcare costs are becoming unsustainable. The combination of these elements presents a great opportunity to change healthcare as we know it.
1.Technology will bring change

Technology is not only changing individual expectations and demands, but also enabling different ways of delivering care in different places.



Traditional health services, with large hospital facilities delivering separate services, are out of step with what people want and need. The future will be care delivered in convenient outpatient settings; in the shopping mall, at home, or in the workplace, with hospitals reserved for highly specialist care.



As medical technology allows patients to be monitored in their homes the location of diagnosis and treatment will begin to shift. Unlike a traditional model of care, routine long-term management of a condition will be possible without frequent in-person appointments. Instead, your condition will be monitored by teams of specialists hundreds of miles away who converse with you remotely, supported by in-home care where needed.



An example of this is the eCare 21 remote monitoring system, which collects data from elderly patients drawing information from their mobiles, wearables and remote blood pressure monitors. Caregivers, clinicians and relatives can keep an eye on them and provide proactive care, preventing unnecessary admissions.



A second change driven by technology will be who delivers the care. Doctors may be reserved for work where only their expertise can help, while nurses take over many of their other tasks, and non-clinical work is delegated to other team members.

Patients are the biggest underused resource in healthcare. In future, individuals are going to be caring for each other in networks and using peer-to-peer care.

Smart assisted technology will help people stay in their homes longer rather than move into nursing homes or residential care. The tremor spoon, for example, enables people with Parkinson's disease to feed themselves and sends data remotely on the nature, severity and instances of tremor that allows treatment to be adjusted.

The companion robot will provide practical help to remind people to take their medicine or find their glasses but it will also be able to address loneliness, isolation, depression and anxiety. In a future where human resources are scarce, robots could be a useful supplement.



The combination of the ubiquitous nature of digital tools, combined with some of the world's biggest health problems, presents a great opportunity to change healthcare as we know it.



These changes will be better for patients but it's important to keep their interests in mind as we move forward. Immediacy serves many industries well, but it's not always optimal in healthcare. At medical school, we were told that most patients would get better in spite of us clinicians. We also need to leave space for people to get better without our medical intervention.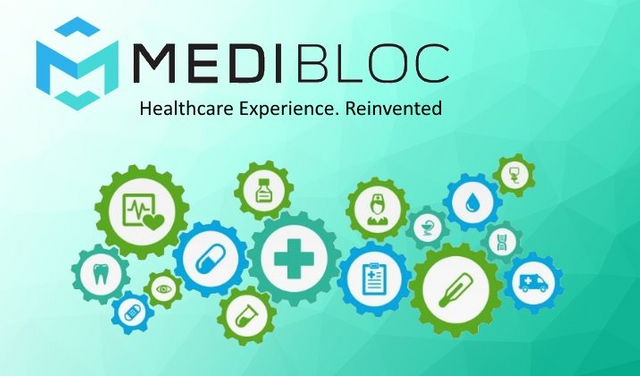 Weaknesses of the project:

1.The project limits its market to one region.
2.It is obvious from the white paper that: The project has more than one business model, which makes the project's description confusing.
3.The project proposes to organize the protection of patient data.
4.A possibility for patients to sell their data to research companies.
5.A representative of the project also noted that the team planned to advertise in the EHR.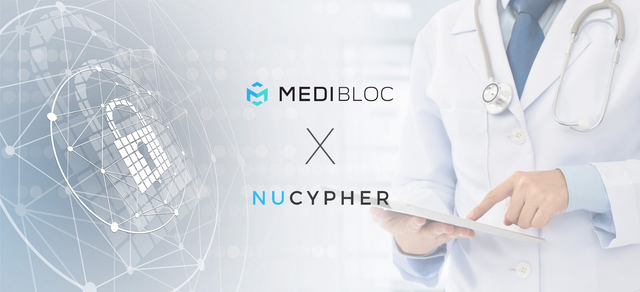 Strengths of the project:

1.The team has chosen a fairly fast-growing EHR market (electronic medical records);
2.There are specialists and advisors from the healthcare field.
3.The first and only healthcare DApp on Qtum in Korea.
4.The project has an already-secured patient-data source through a partnership with Huray Positive (a mobile app for chronic disease cure) and WELT (a smart fashion belt that records lifestyle health data)
5.The project has also secured a research institution (Syntekabio) that will utilize its patient data.
6.The project is cooperating with technically advanced companies such as Nucypher and Coinplug.
7.The project has already confirmed its token listing on two exchanges (CoinRail, BITTHAI.)

Possible Usecase And Implementation

The biggest challenge that Medibloc has is to get noticed. Today there are more than one and a half thousand different cryptocurrencies, for almost all users it is impossible to handle that huge load of information and to distinguish which projects are the true diamonds.
Medibloc gives users full control over their medical information. Everything can be stored on these records. Tests, Scans, Results, Treatments, Observations, Recommendations, etc.
This allows any medical practitioner to easily understand the patients symptoms from their medical history and know the appropriate healthcare to administer.
Digital Healthcare Wallet.

Your personal healthcare information, owned by you. Every interaction with every medical professional, procedure, or pharmacy neatly organized in one place. Secured on the blockchain.

Reduce Redundancies.

Data interoperability through MediBloc brings complete patient health autonomy: helping doctors provide better care, better diagnosis and ultimately a better, more personalized healthcare experience.

Real Time Patient Database

Bring unparalleled healthcare data samples from a global pool of every region and demographics: eliminate location bias and increase sample size to accelerate the advancement of medicine faster than ever.
Development & Potential

MediBloc is completely reshaping medical health data. In order to improve healthcare further, they offer an open-source API and SDK. These are tools that developers can use to implement new services within the MediBloc platform.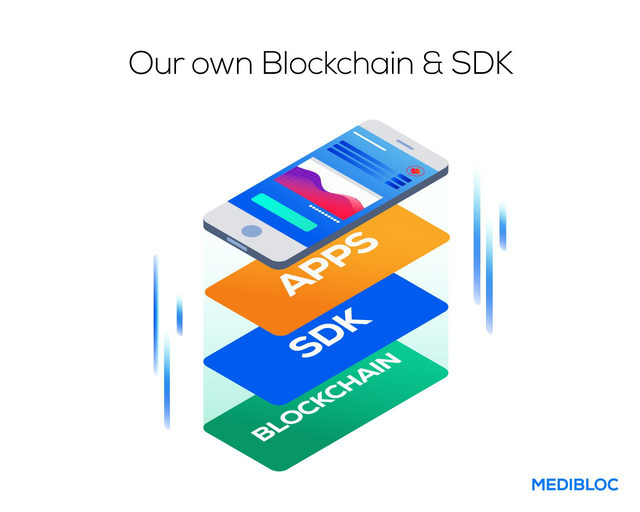 As the image above illustrates, developers can create applications that will cater to various industries from health tracking and insurance to the exchange of data.

MediBloc has already released SDK v0.1:

Check out the GitHub for the SDK here!
Milestones MediBloc/Road Map/Healthcare Experience. Reinvented.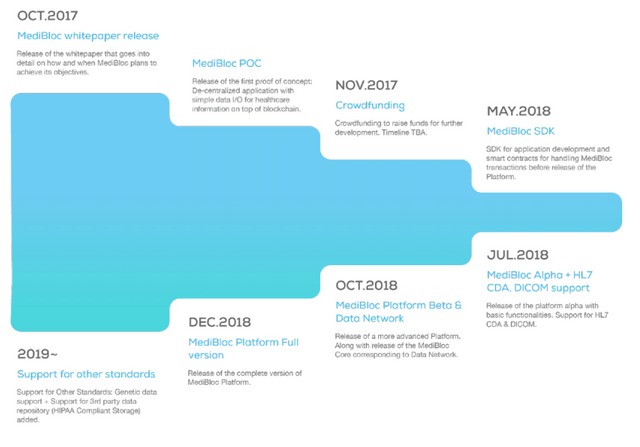 MediBloc's healthcare information platform is a personal data ecosystem for patients, providers and researchers, built on blockchain technology. Our mission is to streamline medicine for patients, providers and researchers by redistributing value behind personal healthcare data ownership.Through MediBloc, you can effectively own your medical data, providers can remove redundancies to provide better care, and your valuable data can help researchers push the advancement of medicine faster than ever.
MediBloc Partnership & Listings

The MediBloc team has been extremely active since the ICO finished.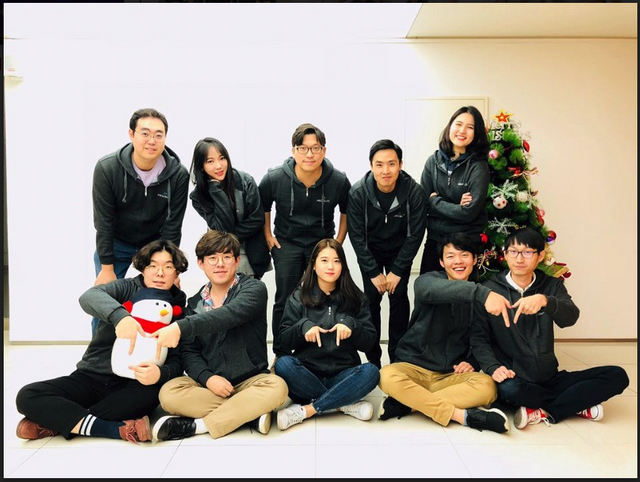 MediBloc Team!

Listings
Kryptono
Dex.top
Gate.io
IDEX
Cashierest
For more information watch this short introduction:

Conclusion

MediBloc's mission statement says it will "improve healthcare access and experience by redistributing value of personal healthcare data, accelerating the world's shift to private information decentralization."


MediBloc is completely reshaping medical health data. If the project carries out what it intends to, it could be revolutionary in the healthcare realm. Not only could it save patients and medical professionals a great deal of time and hassle, it could potentially aid in the advancement of medicine through decentralizing access to critical data around the world.


More Information & Resources:
MediBloc Website
MediBloc WhitePaper
MediBloc FAQ
MediBloc Medium
MediBloc Twitter
MediBloc Github
MediBloc Telegram
This is work personally done for the summation of the contest held by @originalworks.
The link to the contest - https://steemit.com/crypto/@originalworks/640-steem-sponsored-writing-contest-medibloc
medibloc2018