It is very special graphic design contest, organization by @mediaworks. I like their concept so hear I give my design.
Firmo is work on related to black chain technology, their motor is secure agreement between two clients.
It give agreement on transaction of cryptocurrency between two people, so I make design related this.
Hear is it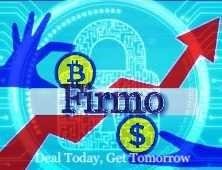 Thanking you
For more details about the contest pls go through the link below
https://steemit.com/graphics/@mediaworks/85-steem-graphics-design-contest-firmo