Mediacoin 🏆Bounty 2.0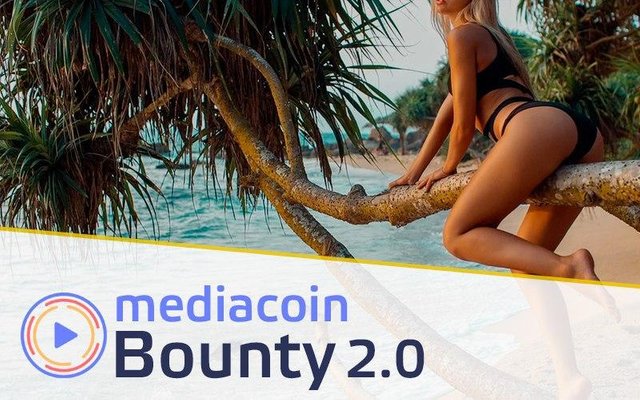 🏆Bounty 2.0
...or How To Make Money During A Crisis...
Hello, everybody ✌🏻 We missed your reviews very much, so we decided to launch Bounty 2.0 with 2,000,000 MDC for rewards.
The program offers three types of the tasks:
Video reviews on Youtube (up to 18,000 MDC);
Text reviews in blogs (up to 15,000 MDC);
Reviews on thematic websites (up to 1,500 MDC).
The amount of reward depends on the quality of the review and number of the channel/blog audience. Authors who will tell about new features, the PoS system, Premium subscriptions, etc will be rewarded additionally. We will also make the list of Top 5 reviews on the basis of user voting, and the winners will receive additional MDC rewards.
Deadline: June 16, 2020.
To learn more about the program and choose the task, click here .
Good luck everybody... And wash your hands with soap 😷
---
🏆 Bounty 2.0
... или Как заработать во время кризиса
Всем привет ✌🏻 Мы очень соскучились по вашим обзорам, поэтому запускаем программу Bounty 2.0, где разыгрываем 2 000 000 MDC.
В программе предусмотрено три варианта заданий:
– видео-обзоры на Youtube (до 18 000 MDC);
– текстовые обзоры в блогах (до 15 000 MDC);
– отзывы на тематических сайтах (до 1500 MDC).
Вознаграждения зависят от качества обзора и размера аудитории канала/блога. Дополнительно будут вознаграждаться авторы, которые расскажут о новинках функционала, системе PoS, Premium-подписках и т.д. Также на основании пользовательского голосования будет составлен ТОП-5 обзоров, где победители получат дополнительные призовые MDC.
Дедлайн: 16 июня 2020 года.
Ознакомиться с программой и выбрать свое задание можно по ссылке.
Файлообменная сеть на блокчейн Mediacoin. Конфиденциальная децентрализованная сеть без рекламы и цензуры с внутренней криптоэкономикой.
Скачать программу.
Всем удачи!.. И мойте руки с мылом 😷