PUBLYTO, DApp Media Content Ecosystem For Multilayered Monetization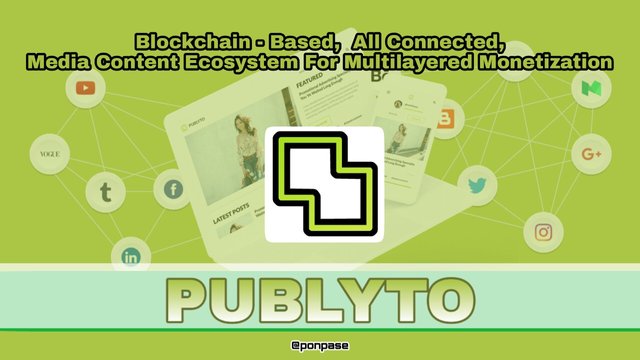 ---
---
This time I want to review a DAPP built on the EOS ecosystem. As we know that there are so many DAPP who have been born from EOS. If last week I had made a review of DAPP KARMA which is also the EOS DApp blockchain. This time I am interested in discussing about PUBLYTO. I don't know whether this sounds as strange as you or not. Maybe for those who are in the EOS ecosystem, they already know this dapp. Even so, I hope that this will be a very useful review for all of us.
---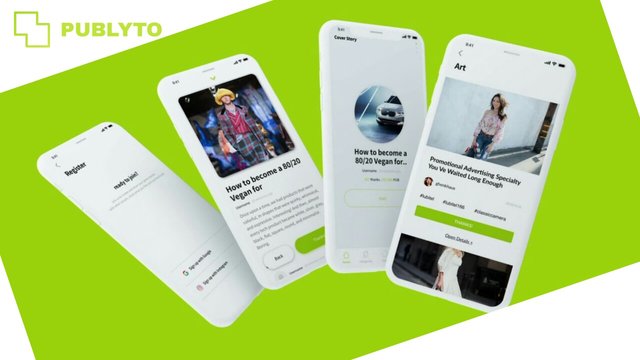 Introduction PUBLYTO
EOS can be said to be one of the Blockchain projects that is quite creative and innovative. So far the blockchain has developed so fast. Even many industrial projects build ecosystem tokens with network systems and algorithms that are quite safe. Now there are a number of media content projects that will drive the ecosystem of each project. However, not many DAPP media content can compete in the market. It might be because it is constrained by a developer system or a not so spectacular idea.
One content medium that is quite interesting to my attention on the EOS Blockchain is the PUBLYTO application. PUBLYTO is created based on a good review of pilosopi ideas and values. PUBLYTO is here to answer the digital challenges in the current digital industry era 4.0. The idea that was born on this project adopted a system and concept of personal blogs, magazines, social media, social blogs, shopping centers and several other things that were quite unique.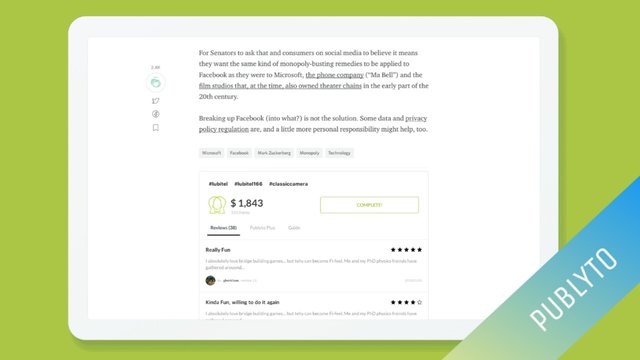 The PUBLYTO philosophy is created from two words including "Public" and "Crypto". That means that PUBLYTO provides space for social media users to monetize their content that is directly connected to the PUBLYTO web portal. Publyto is developed based on internet 3.0 empowerment which will enhance the social media experience of social media users on media that are already out there. The system being developed looks so unique, technology like this will connect users to their followers and make it possible to get rewards on the concepts of likes and reputation.
Existing social media will be connected using a network called a plug-in. In other words, PUBLYTO is a web portal that allows social media users out there to import their own content into the PUBLYTO portal. This action will bring users to advertise their content on the portal. each user will get results from the content they import into the portal through a like system called "Thaks" on the portal itself.
---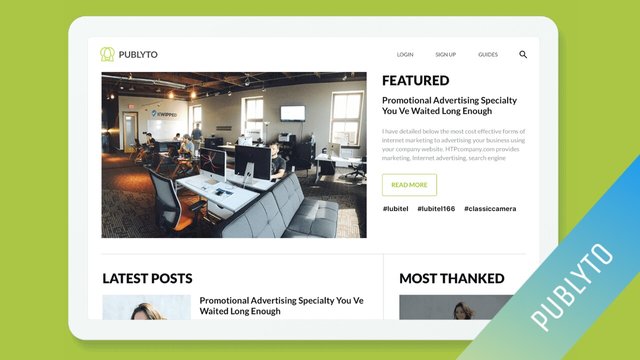 White Papers
One characteristic of a project that is professional enough is the presence of white paper. The white paper became the main media to attract interested people to this project. In addition, white paper will also provide a simple description and will become knowledge for users at the time before or will use this application.
I have downloaded their white paper available on the official website. Based on my research in their whitepaper, this project is an idea that allows users to connect to content markets with blockchain technology through a plugin tool. In my opinion, this is a pretty good concept, where users can directly control and connect existing social media to the PUBLYTO portal. Another thing is also very different from some other blockchain projects that seem to hold users in one access space. Out there there are many essay writers and creator content that are quite reliable and professional, but do not get decent rewards for their contributions to the centralized social media. For this reason PUBLYTO is here to provide a solution for social media enthusiasts who can market their content on the blockchain network which is fairly and safely through plugins.
With this plugin, any content published on their social media blogs out there will automatically appear on the portal. Indeed, currently available plugins are only able to connect Instagram and Youtube social media only. However, the team is building a system to open wide connections to all other social media. Users who utilize this technology will be rewarded in the form of PUB tokens built on the EOS blockchain ecosystem network. The prize is distributed to each content uploader, advertising, sponsorship fees, curations and comments. Of course that is something that is very valuable in the future to encourage economic growth for each individual to be better.
---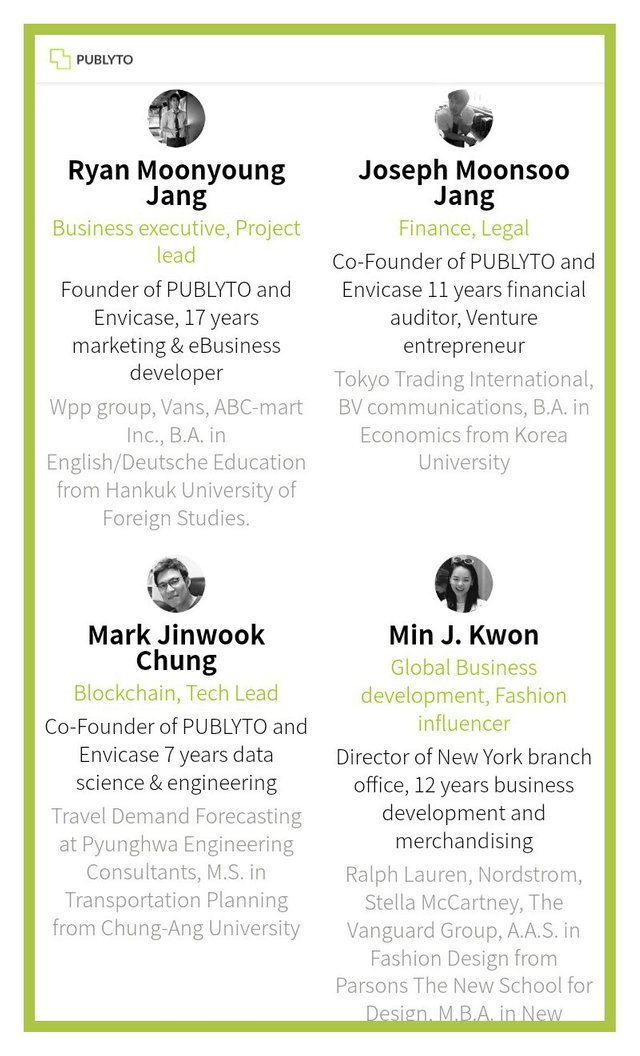 Tokens and Reliable Team Members
PUB Tokens
The reward that will be given to the user is a PUB token. The total supply of available tokens is around 10 billion. Of the 10 billion tokens, 11% will be distributed to EOS token holders, 40% to users, developers, rent EOS power, crypto operations, pay consultants and so on, 19% will be held by the team and the remaining 40% will be kept in reserve .
Based on the latest information, there are around 40 billion PUBs that will remain valid for three years. 11% airdrop has been completed, 19% is given to founders and employees, 5% for law, initial investors, media and blockchain, 5% will be distributed for gift programs, and 60 percent will be used for reward systems for users or uploaders of original content. Maybe this information looks a little confused from what is written on the Whitepaper. But, this is a new beginning of what was presented to the public before. These tokens can be bet on the user's EOS account or sold directly on the official market of the Chaince Exchange. In addition, tokens can also be exchanged on Nexex. To see prices and other information from this token you can go to this link.
Reliable Team Members
The members of the PUBLYTO team consist of people who are quite reliable and professional. They have a team that has experience in the field of technology and marketing industry. They have many teams, but here I will only introduce you to 3 people. These 3 people are the most important elements of this part of the project. If you want to see their other team members, please go to their official website that I inserted at the bottom of this article.
This project is led by Ryan Moonyoung Jang. He is a great grandchild, just imagine 17 years in marketing and e-business, once worked at the WP group ABC Mart Inc, and Vans. He studied at the University of Foreign Studies.
The technology leader of this project is held by Mark Jinwook Chung. He is a professional who has 7 years of experience in data science and engineering. He once worked at Pyunghwa Engineering Consultants. He has studied at Chung-Ang University majoring in transportation.
As for the legal department, this project is held by Joseph Moonsoo Jang. He has 11 years of experience in financial auditors and venture entrepreneurs. He once worked at Totyo Trading Internasionla. His education in economics is a graduate of the Korean University.
---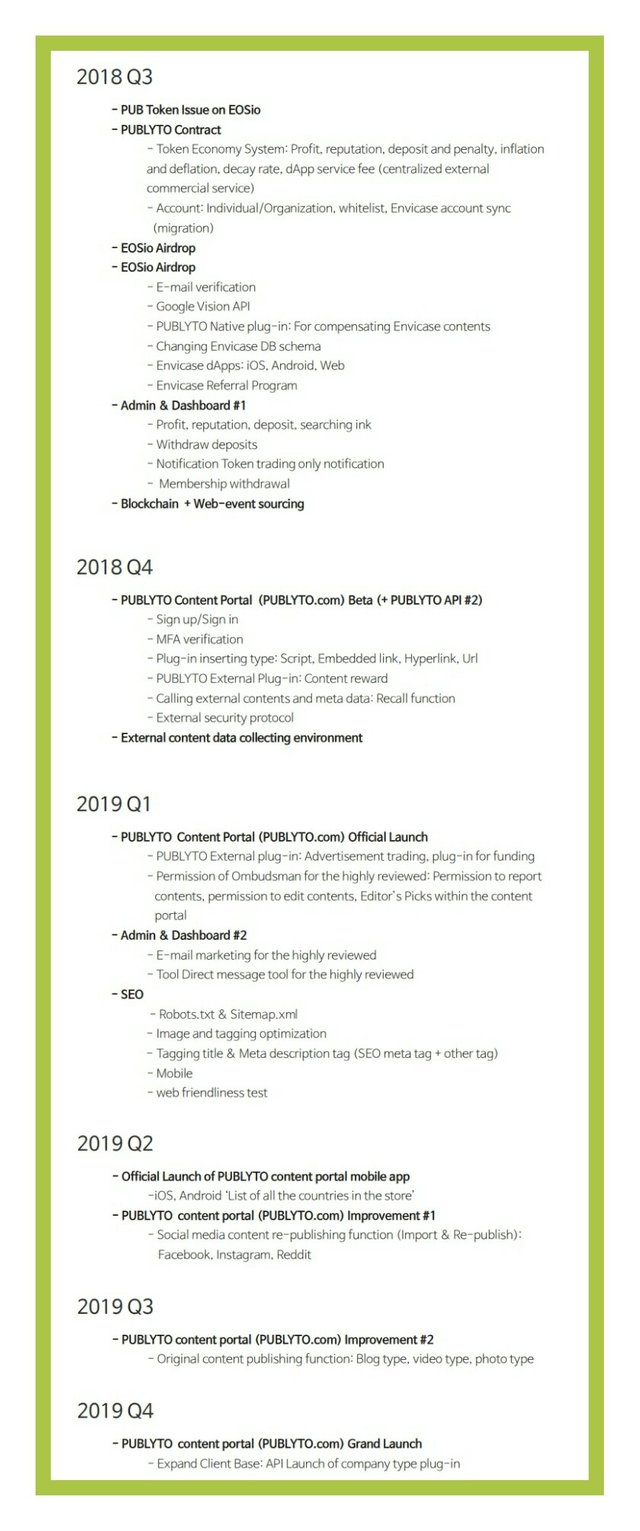 Project Implementation
The journey or planning of this project is as you noted in the picture above. I got this picture in their whitepaper. In November 2018 they have successfully released a beta portal. While in Q1 2019 they have launched a plugin and portal. Furthermore, in Q2 2019 there will be applications available for iOS and Android. Furthermore, there will be development to expand the plugin network to all social media content. Because now the plugin is available only for Instagram and Youtube.
---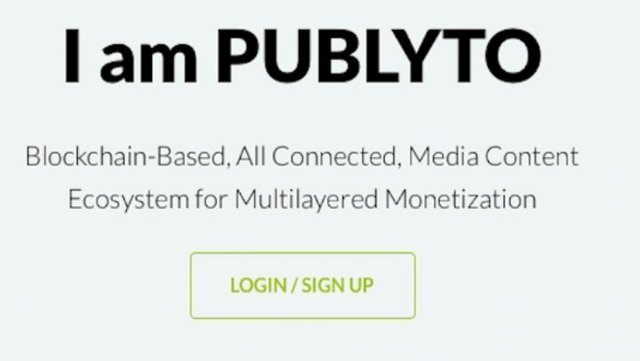 How to use PUBLYTO
You can now connect to their portal in beta. The portal was just released at the beginning of Q1 2019. Currently the developer is preparing a plugin that can be accessed throughout social media. To be able to be in the PUBLYTO portal space you can take the following actions. Here are some important things I found in their FAQ section.
First go to their official portal at https://www.publyto.com.

Register your account using one of the available social media. Currently you can only register using an Instagram and Gogle Plus account. Next will be developed for registers / logins using Facebook, Envicase, and Steemit accounts.

Enter data and follow according to the instructions suggested.

After completion, you will be able to use the plugin to connect your Instagram account and YouTube.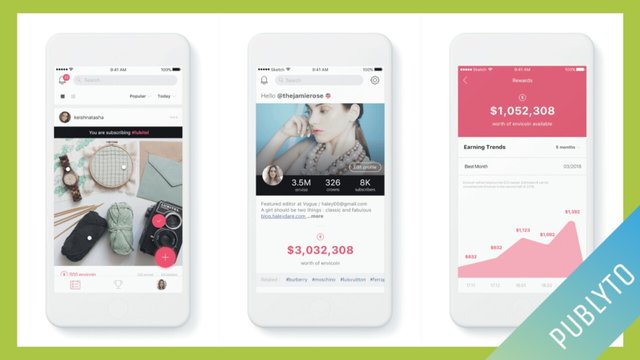 Important note: Publyto give freedom to users to access all features by logging in. In Publyto there is also your wallet, tokens obtained can be transferred directly to your EOS account. PUBLYTO provides special benefits for users who change accounts can become EOS accounts. this action will affect the Publyto value which is the main adapter of EOSIO. You can change PUBLYTO wallet accounts to EOS accounts, features for this are already available on the portal.
At Publyto, one can also monitor profits obtained specifically through proof of ROI. The analysis will show about monitoring devices, regions, channels, and time. Publyto allows content published via platforms or other media to be marketed to their portal pages. The plugin used will automatically upload content to the portal. Currently users can upload content via Instagram and YouTube. Then it will be expanded to various other platforms.
---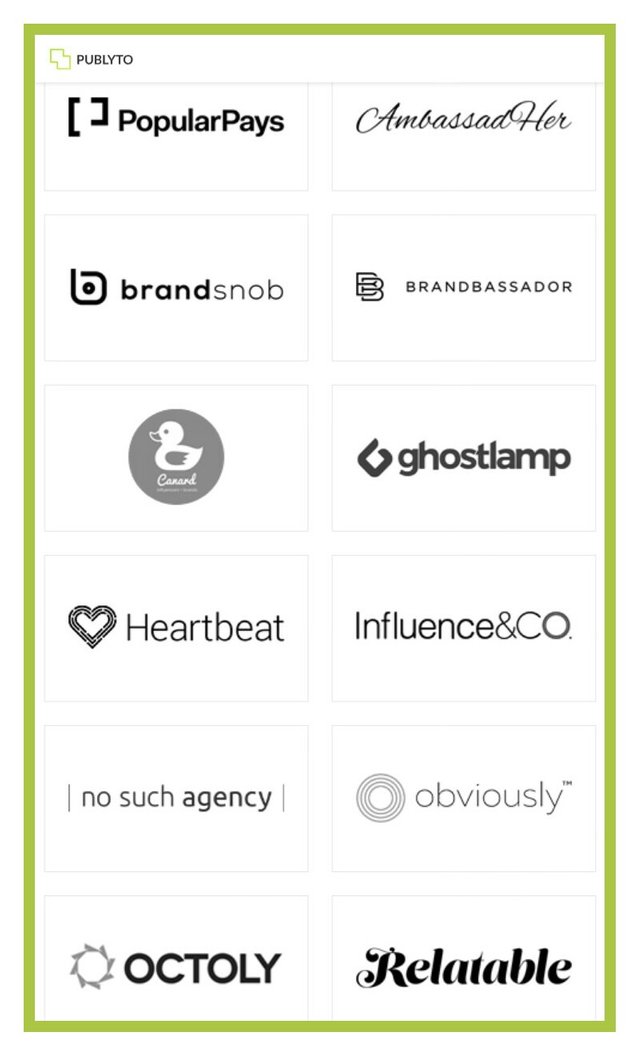 Conclusion
PUBLYTO is a project developed on the initiative to build the vision of "Block-Based Media Content Ecosystems, All Connected, for Multilayer Minimization". With PUBLYTO users can monetize their digital content from across the web. Users will be given freedom of access to the interface with other users and connected via a second layer called a plugin. This is a combination of publication and crypto. Users get access to install plugins anywhere which means they will be released from UGC. this is built on a block chain system that is fair, safe and honest.
The PUBLYTO plugin will enable social media owners to easily and safely introduce, import content and inheritance recovery. This platform is not only accessible for writers, bloggers or blogger videos. But the media enthusiast can also be connected to share original content. This media is based on writing systems, editors, curators, comments, replies and others. It might look like a Steemit concept at a glance. However, the PUBLYTO covers more than that. This means that the owner of a blogger account and video blogger / YouTube can access this section in an easy way. Each user will be given a value via the "thanks" button based on the level of the curator.
To increase the number of contributors to this application is very influential based on the development of plugins and public reach. Finally this is a blockchain technology model that has a multilayer system to increase a value.
---
For More Information
https://www.stateofthedapps.com/dapps/publyto
https://mobile.twitter.com/publyto
https://www.coingecko.com/id/koin_koin/publyto
---
Disclaimer: This is not financial advice. Please do your own research before investing in cryptocurrency or any digital assets. This blog post is only for entertainment and knowledge purposes.
---
---
---

---
---