MONETIZE YOUR PHOTOS WITH PHOTOCHAIN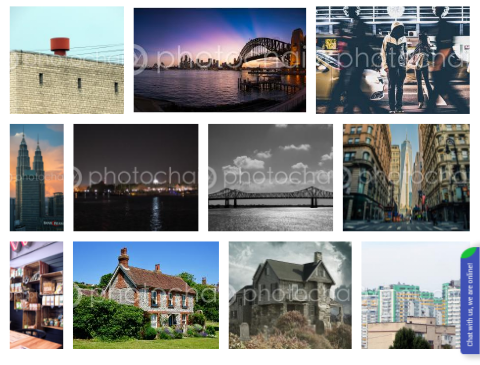 Photochain is a decentralized stock photo trading platform that is built on the ethereum blockchain technology. A comprehensive and all-encompassing explanation is given on their website thus:
Photochain is a new generation of stock photography marketplace enabled by blockchain and AI technology that, for the first time, enables any contributor to have full control over the price, copyright and licensing of their images.


Stock photography is a market with huge potentials for photographers. However,, these potential are often undermined due to inefficiencies and exploitations of photographers by stock photography firms which could take the form of low payments, delay in payout, long verification periods, delay and long procedures in licencing the photos, etc.
Photochain aims to tackle these market inefficiencies by introducing a concept known as liberalization of stock photography which guarantees that contributors/photographers maximize their art work and the buyers get maximum satisfaction thus, creating a
Fair p2p trading platform for digital works
Photochain comes with a whole lot of perks for contributors/photographers. They would be able to
Get verified within the shortest possible time (one business day)
Upload their own photos on the platform
Set prices for their works
Deal directly with their buyers
Receive their payout without much delay (max 2 days)
Earn higher for their works - as much as 85% - compared to other platforms
Photochain is currently in beta and ranks #1,517 on https://www.stateofthedapps.com


Signing Up On Photochain
To sign up on photochain,
Visit their web dapp Here's what it looks like: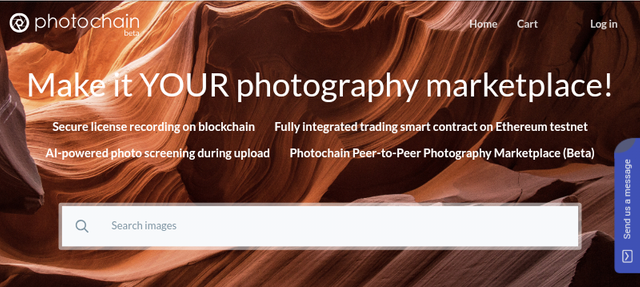 Since there's to signup button on the menu at present, click on login at the top right corner of the page to access this login page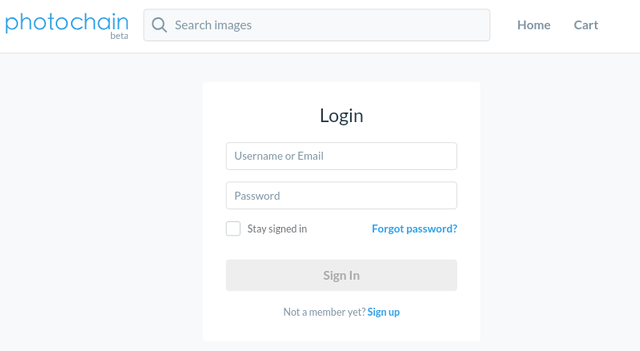 Of course you have first to register on the platform before you can login. At the bottom of the login form are the words Not a member yet? Sign up
Click on sign up there to open the registration form as below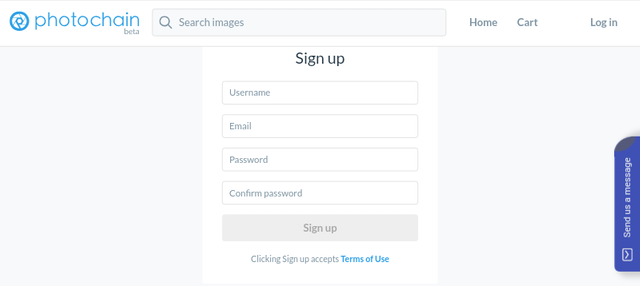 Sign up with a good email address, username, and password. Your username should consist of words only otherwise you might get an error message.
You'll receive a verification code in your specified email when you click on the signup button below.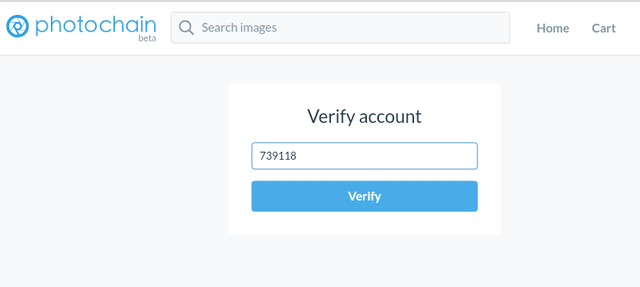 Retrieve and enter the code sent to you in the verification page and hit the verify button.

On successful registration and verification, you'll be automatically redirected to the login page.

Again enter your credentials here to access full features of photochain dapp.


Features Of The Dapp
Photochain dapp comes with lots of features to meet the needs of contributors and buyers. Some of these include;
Dashboard
Wallet
Cart
Downloads
Search box
Dashboard: As a contributor, your dashboard is your back office. It is something like this: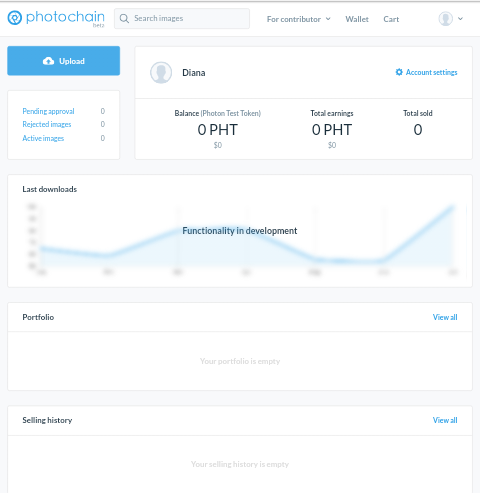 Your dashboard consists of different components to enable you perform every operation you need from upload of photos to tracking their approval status, to selling, receiving payments, etc. Its features are
Upload - for uploading your photos.
Portfolio - shows all your images in stocks
Selling history - keeping track ofof your transitions
Your balances - showing your total earnings in PHT (photochain token)
Downloads - keeps tracks all dowloaded images
Your photo status - showing all pending, approved, and rejected photos,
Acccout setting - where you can make adjustments to your account: change your password, set your profile photo, etc.
Wallet: tThis feature is found in the top menu bar. The wallet let's you generate an ethereum address that you'd use in reviving payments. It holds your earnings on the platform, and lets you perform financial transactions like deposits and withdrawal of your PHT.
Cart: This feature is for saving all images you wish to buy when browsing through stock photos pending when youll make the actual purchase.
Downloads: This contains all images bought/downloaded on the platform.
Search box: Enables photo searches by keywords.


Submitting Photos
There are guidelines for photo submissions on photochain dapp which you need to understand fully before endeavoring to upload your works. Firstly, you should understand that only jpeg image formats are acceptable on the platform - at least for now. Also your photos must be of high quality, 5mb maximum size, with a minimum 1000×1000 pixel and 3000×3000 max
That said, submitting your works is very easy. Take the following steps:
Tap on upload from your dashboard (last screenshot above). This opens the upload section as this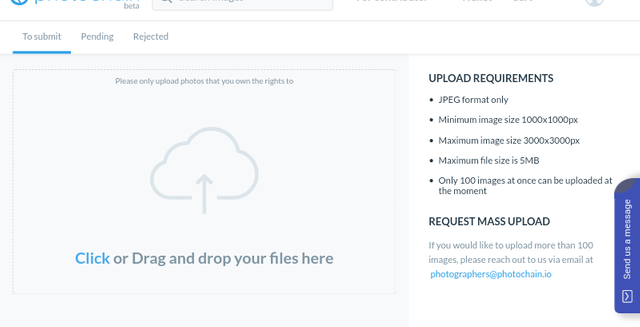 Notice that the rules for uploading photos are clearly stated on the side pane. Once you've read through and absorbed the requirements,
Tap on the blank space to select the images you wish to upload from your device gallery - one at a time.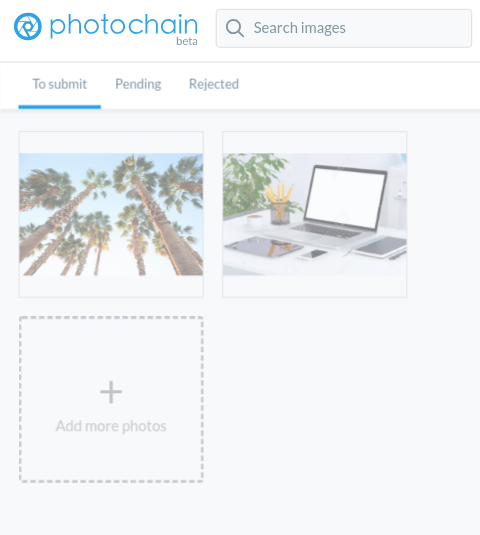 You can select as many images as you wish, but up to a maximum of 100 per time for the moment.
All your uploaded images are subject to screening by AI to ensure its authenticity, quality, and adherence to the guidelines above. Hence once uploaded, your photos would be queued and you can view them in pending section until approved or rejected.


My Take On Photochain Dapp
Although still a work in progress, photochain dapp unique for the liberty it offers photographers to showcase and market their works as well as handle other aspects of the trade such as licensing/copyrighting. The platform eliminates the middlemen since the authors can deal directly with their buyers. The AI integration is another good shot. With this in place to filter every photo uploaded, buyers are assured of high quality and authentic products anytime on the platform.


Recommendations
Photo chain dapp is well designed with excellent features. However, there seems to be a lack of a communication mechanism for buyers/sellers. I believe a feature known as MESSAGES or CHAT would tackle this effectively. Here contributors can receive messages from prospective buyers/clients as well as from the photochain team.
Also an inclusion of a sign-up button in the main menu is necessary instead of users having to go through the login page before they can register.


Ranking
4/5 stars go to photochain dapp. This is subject to change with further updates to the dapp.
Useful links on photochain dapp
On stateofthedapps: https://www.stateofthedapps.com/dapps/photochain