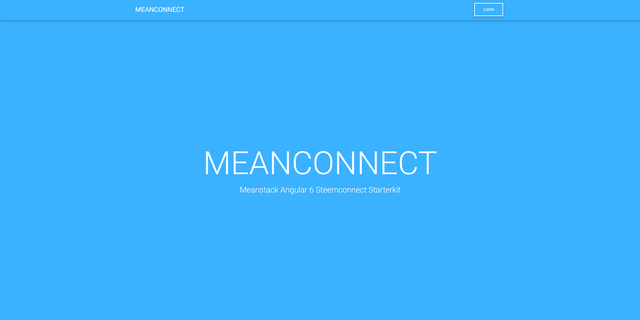 Meanconnect Is an opensource starter kit for Steemconnect. We're hoping to make it so Steem based Applications are much easier to prop up using Angular 6.
There's every plan to build this out so people can just spin up sites really fast for their new projects. Like bots or games and e-commerce we've made the code very simple and straightforward to edit.
If you would like any features added or would like to help us build this out to make it a better solution please let us know. Always looking to work with people to get things done.
This starter kit will include:
Login / landing page
Home page
Admin page
Api's
and more
Coming soon
Blog
Tos
Privacy policy
User profile
Wallet
and much more
You can find the code at: