RECAP
• Our token launch page: https://mavro.org/account
• The token sale launch starts at 12:00pm London Time (UTC +1) on Thursday, March 15
• The token sale launch ends at 12:00pm London Time (UTC +1) on Sunday, April 15 or as soon as the ICO cap is reached.
• The ICO hard cap is 475 000 000 MVR or 100 000 ETH.
• The Ethereum address of the token launch contract is 0xe3feec8d173c8fd4fd9790e9262cbc94e1d62ed3
• The Gas price is limited to 49 Gwei. Our recommended gas limit is 150,000.
• IMPORTANT! In order for you to receive the acquired MVR Tokens, please enter the Ethereum address you will be transferring the funds from. Double-check it before submitting because it cannot be changed later.
MAVRO OFFICIAL SOURCES
Please, always double check every information you find about our token launch and Ethereum address.
Use our following official communication channels to verify the information:
• Website: https://mavro.org
• Blog: https://medium.com/@mavro_org
• Telegram: https://t.me/mavro_international
• Twitter: https://twitter.com/mavro_coin
• Etherscan: https://etherscan.io/token/0x3a112d5bd99d4e9906a6aaf86dcb1891434c5ca4
Please do not hurry and always double check the information to be sure you send your ETH to the right address.
OFFICIAL MAVRO ETHEREUM WALLET ADDRESS
The official token launch address is 0xe3feec8d173c8fd4fd9790e9262cbc94e1d62ed3
Every other ETH address is fake and must not be used!
• Send your ETH from your registered address only
• Your wallet should be compatible with ERC20 tokens such as MVR (MEW, Metamask, Parity, Mist, etc.)
• Do NOT send your ETH before the token launch starts
• Set the gas price at 49 Gwei max (the limit is actually 50 Gwei but some wallets will add an additional 1 Gwei and your transaction might be rejected). Recommended gas limit is 150,000
• VERY IMPORTANT: DO NOT SEND your ETH from exchanges like Coinbase, Kraken, etc. If you do, your ETH will be lost
To participate in the fundraising, send your ETH to this address: 0xe3feec8d173c8fd4fd9790e9262cbc94e1d62ed3
Here's a step-by-step tutorial if you need some help.
HOW TO PARTICIPATE USING MyEtherWallet
Head to MyEtherWallet: https://www.myetherwallet.com/ (Always double check the URL and look for MYETHERWALLET LLC [US] Certificate to be Safe & Secure)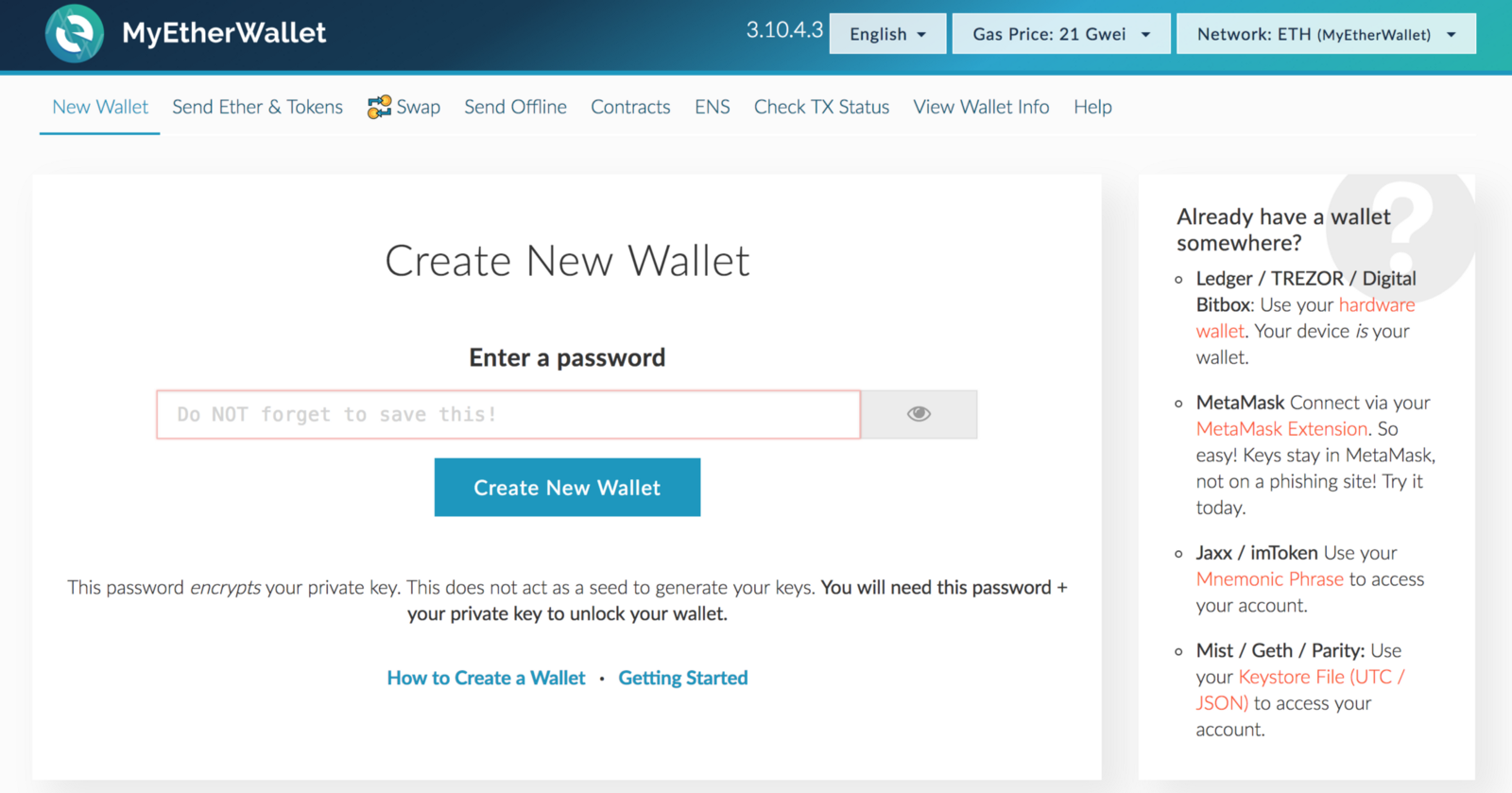 Go to 'Send Ether & Tokens'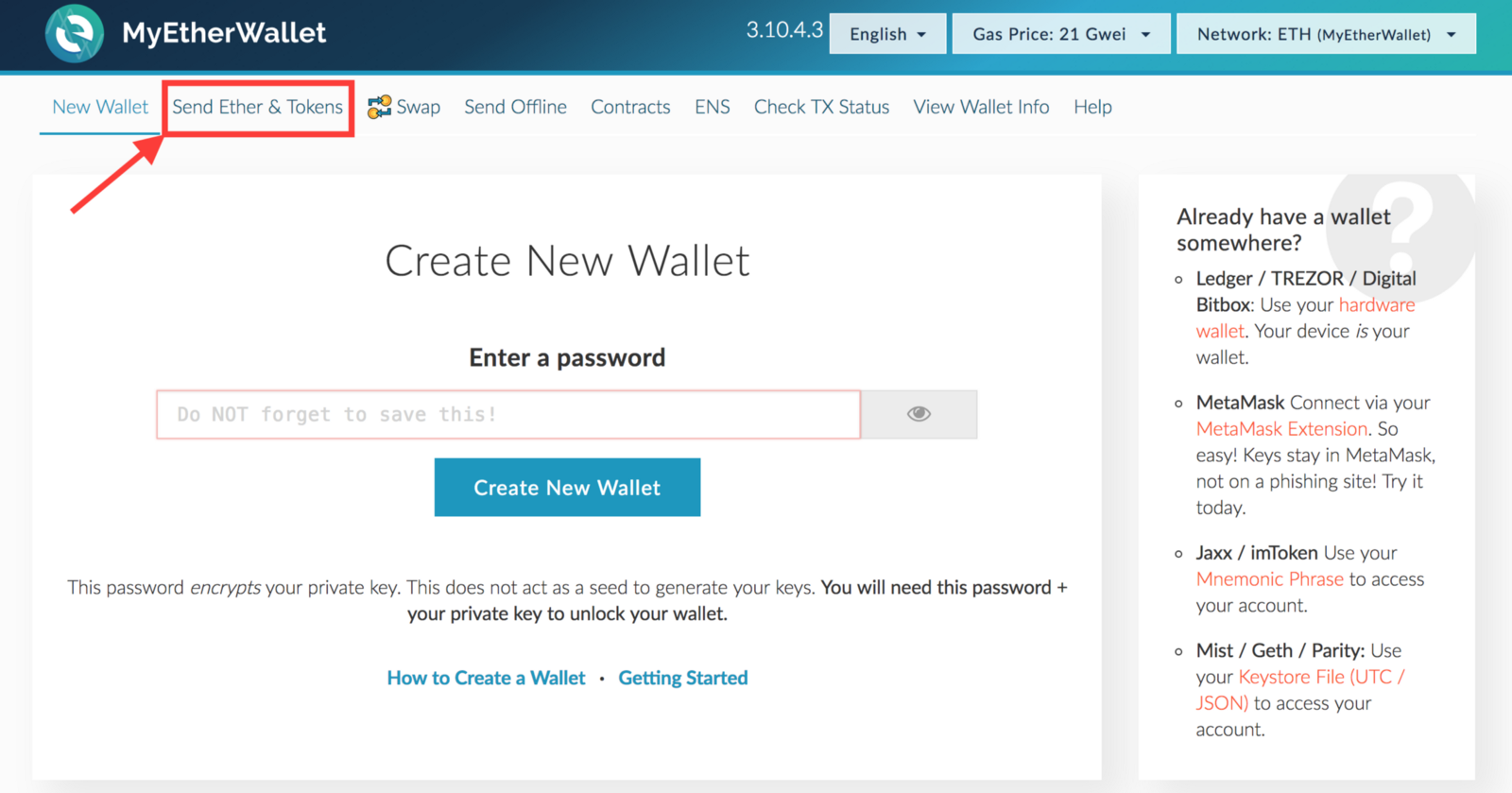 Access your wallet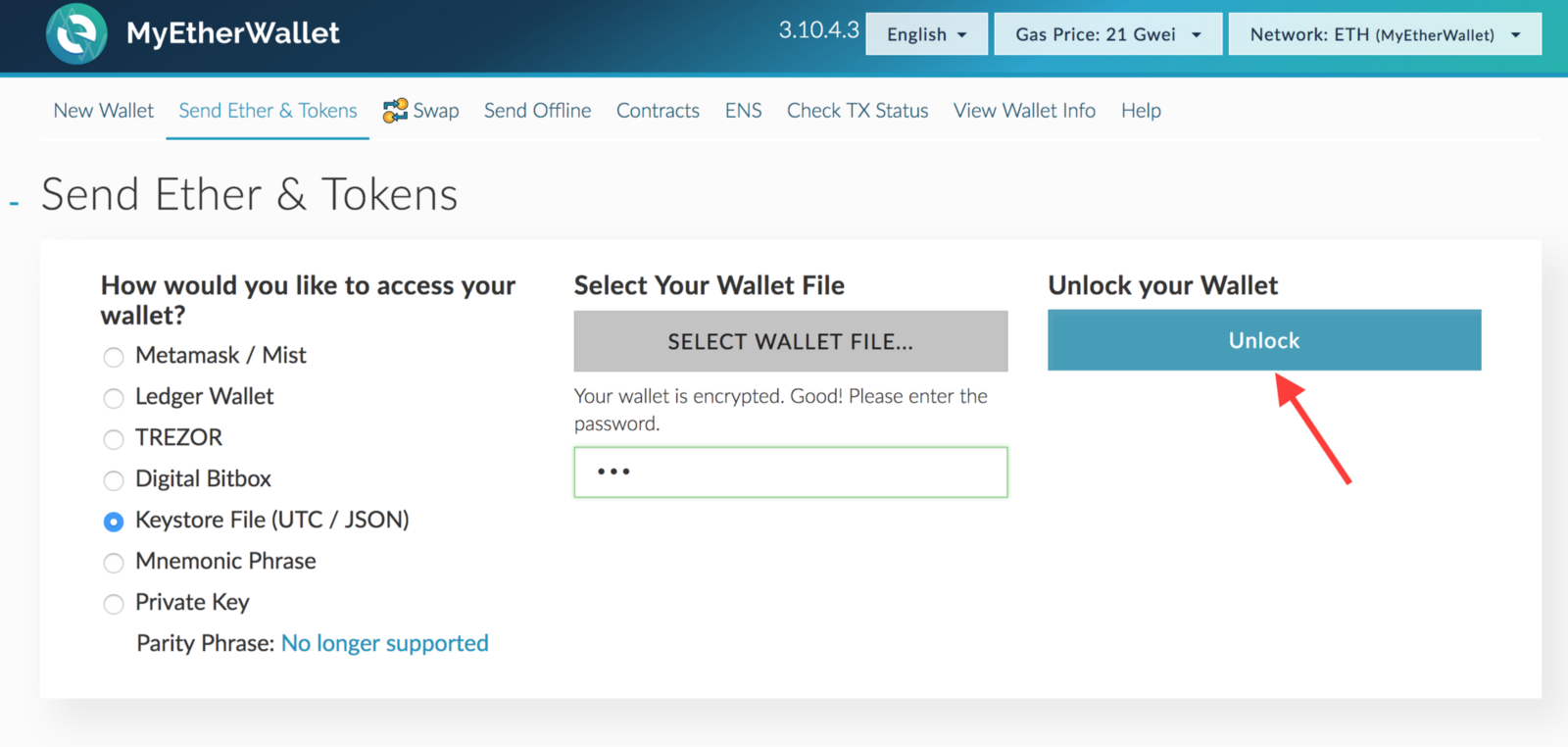 You now can send Ether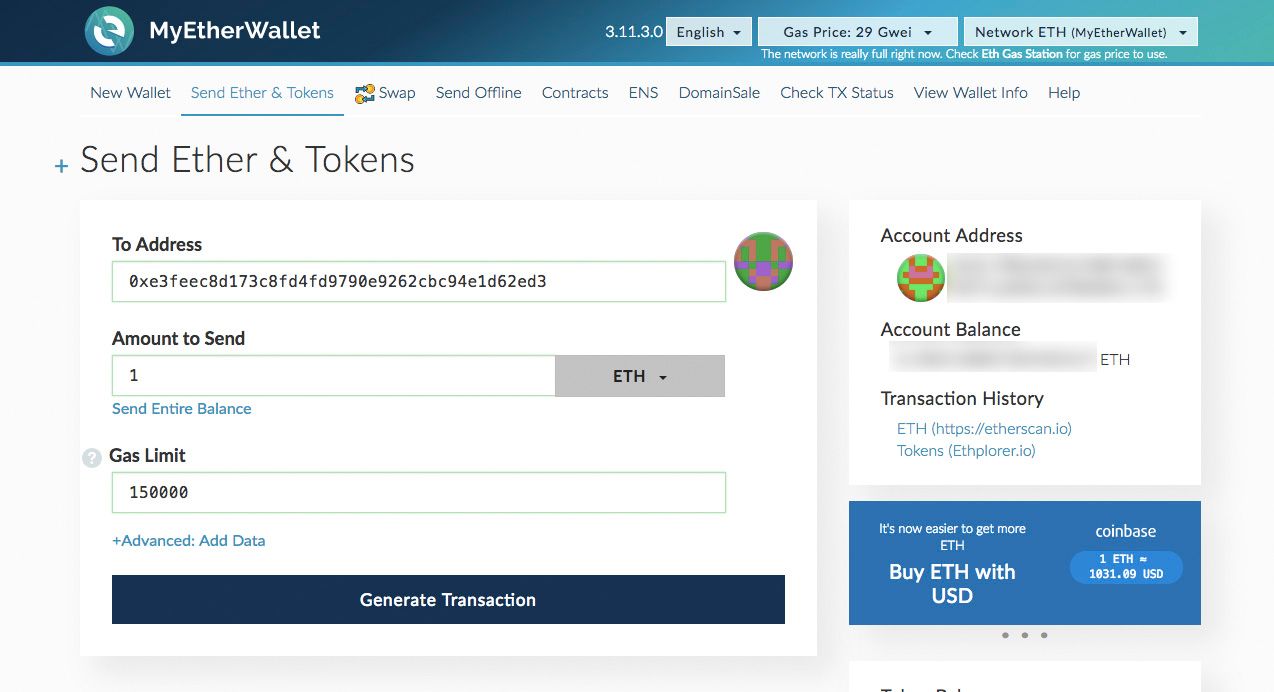 Fill the address you send to with 0xe3feec8d173c8fd4fd9790e9262cbc94e1d62ed3
Enter the ETH amount you want to send, enter a Gas limit of 150,000 and generate the transaction.
Validate your transaction.
Once it is completed, you will receive your MVR tokens to your ETH Wallet within the period from 20 minutes to 24 hours.
You can see a proof of the transaction on etherscan.io.
ADD MVR TOKEN TO MyEtherWallet
• Visit MEW (www.myetherwallet.com) and go to the "View Wallet Info" page
• Click "Add Custom Token"
• Enter the contract address: 0x3a112d5bd99d4e9906a6aaf86dcb1891434c5ca4
• Enter number of decimals: 18
• Add the token symbol: MVR
• Click "Save"
HOW TO PARTICIPATE USING MetaMask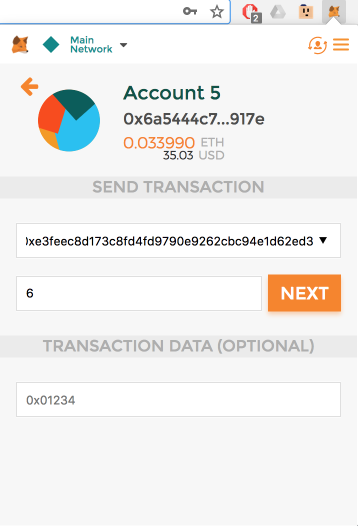 Launch MetaMask and connect to your account
• Click on Send
• Type in the ETH Address - 0xe3feec8d173c8fd4fd9790e9262cbc94e1d62ed3 (as you can see in the screenshot above)
• Enter the amount you want to send in ETH
• Click on Next
• Set the Gas limit to 150,000 and make sure the Gas price is under 49 Gwei
• Submit and validate the transaction
HOW TO PARTICIPATE USING Mist
• Launch Mist
• Click on Send
• Copy the MAVRO address to send your ETH to.
• Enter the amount you want to send in ETH
• The fee amount should not exceed 49 Gwei in ETH
• Click on Send
• You will see a summary of the transaction. You need to validate it by clicking on "Send transaction"
That's it! You now have contributed. You will receive MVR tokens to your MAVRO account shortly.
Terms & Conditions: https://mavro.org/pdf/MAVRO_Terms_Conditions.pdf
WE CHANGE THE WORL TOGETHER!
MAVRO Team