Top 7 apps to meet mature women or men
  Nowadays many people use dating apps to find someone for a casual hookup or maybe something more. There are already a lot of popular services, and every day somebody enters this race in hopes of conquering their fair share of the steadily growing market. But there seems to be a problem: most of these project target relatively young users as their main audience, and people in their forties or fifties are rare here. Well, the market is really huge, and that means there are already a lot of specialized apps targeting some niche, and of course, there are a couple of apps especially welcoming seniors. So let's review the top 7 apps to meet mature women or men and find out, which one of them can really help you find your match.   
BRILIC 
Brilic is an international dating app with 100% verified user profiles. It means that chances to encounter spam bots or fake profiles are relatively low here, and it has free three-day trial that allows you to try its functionality out without investing anything besides a little spare time. After that period, you can subscribe for a month for about $90, or for a whole year for something like $480. In addition, you can boost your position in the search for $10 a week, and that helps to find best matches. Still, the app isn't meant exclusively for seniors, so you can simultaneously try a lot of options other than that. The interface is simple and intuitive, with big photos and an option to send a gift to your match.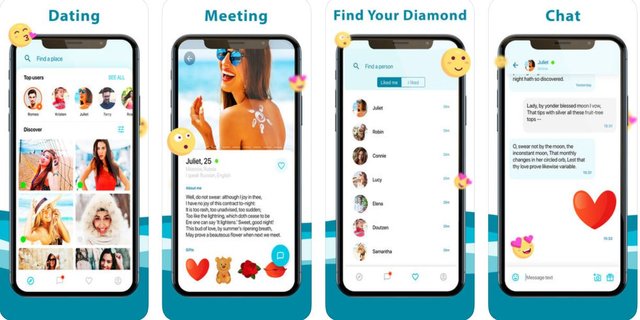 Senior People Meet 
As you can guess from its name, Senior People Meet considers older people in their fifties and sixties its main audience. The service allows to look at other profiles for free – but to do almost anything else you have to get a subscription for $38 a month. But be wary: the app has this nasty habit of generating fake messages to trick you into paying the developers, so don't fall for that.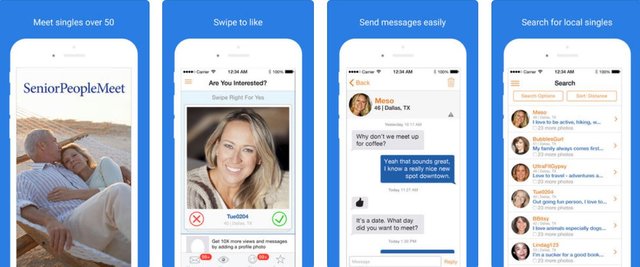 Mature Dating Network 
Mature Dating Network is another app that targets seniors in particular. It is positioned as a service for all 40+ men and women which has a lot of free features like customizing your profile, searching for other singles and using ice breakers to initiate a conversation. But to use its full potential, you still have to pay, and the message policy is really strange: all seen profiles automatically get a message stating your interest, even if it's not true.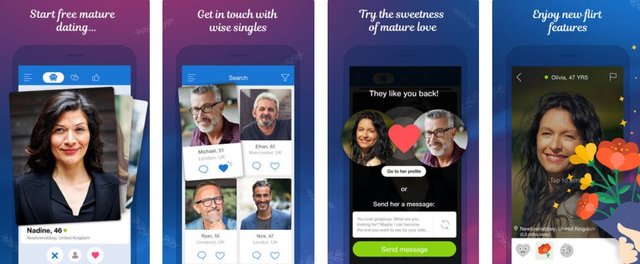 Tinder 
The most popular dating app in the world hardly needs any special introduction. With more than twenty million matches every day, Tinder doubles as a social app and can help a lot when it comes to finding a decent senior partner. It has cool interface with a lot of nice free features, and you only have to pay to unlock better versions of already available options. The double opt-in model makes sure you connect only with people who like you back, so there are very little stress or humiliating rejection involved. Still, its target audience are clearly young people, so to find a mature date you have to spend a little extra time swiping left and right.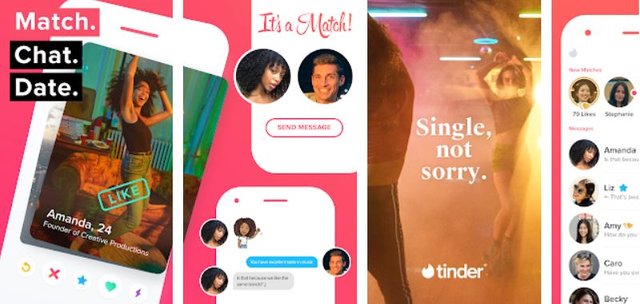 POF Dating 
POF stand for «plenty of fish», and it is true, in a sense: users engage in a lot of conversations, although some of them are clearly with bots. Despite the approving system for all new profiles there are a lot of scammers in this app, so be cautious. Anyway, the app is very user friendly: it runs smoothly, and the messaging is at least free. It doesn't target seniors in particular, but you can find a lot of 40+ people here.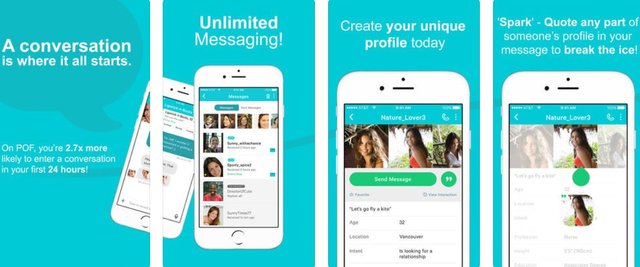 This app looks very promising at first: the developers clearly position it as a 50+ dating site, and it has many active users, so you can find a senior partner very fast. But it has no free messages which is already a letdown, and the app works rather poorly. The design is too complicated, and the «you in a nutshell» field is limited to only 140 symbols. But it is worth a try if all better alternatives fail.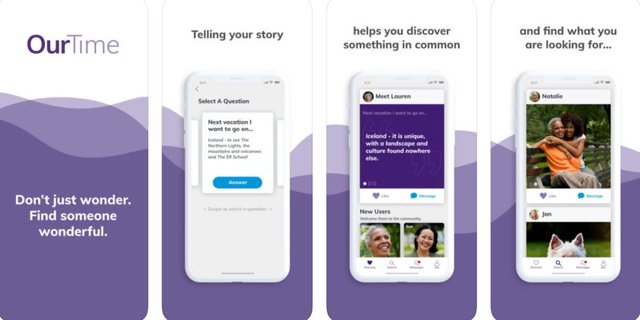 FirstMet Dating 
Previously known as AYI this app doesn't try to fit into the senior dating niche, offering you a broader range of options. With millions of members and Tinder-like system of choosing a match, it can be pretty useful for those who want to find a mature date. Alas, the messaging for unsubscribed users is limited and there are a lot of bugs with the interface.