Get Masternodes Setup with the Social Media Rapids RPD Crypto Coin
Social media is gaining traction in the market place for crypto currency. Many people are missing the utilities it offers. RPD is providing the utility and functions that people will use daily when interacting with their social media accounts and forums.
Setup Masternodes + Rapids RPD joint support as Business Alliances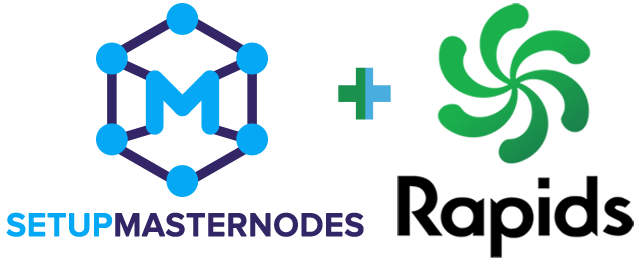 Setup Masternodes has announced support for the Setup and Hosting Management for Rapids $RPD coin. The community can now visit https://SetupMasternodes.com/rapids to get their hosting and setup for RPD.
The requirement is 10,000,000 RPD in order to launch a masternode and earn rewards.
Setup Masternodes will not require your private keys or your RPD coins or take a percentage from your rewards. 100% of private keys, coins, and rewards belong to you. They are strictly focused on servicing for support of Masternode Setup & Hosting for as low as $10/month.
Read more about the official site: https://SetupMasternodes.com/rapids
Learn more about Rapids RPD: RapidsNetwork.io