DogeCash Bimonthly Review Series Volume 1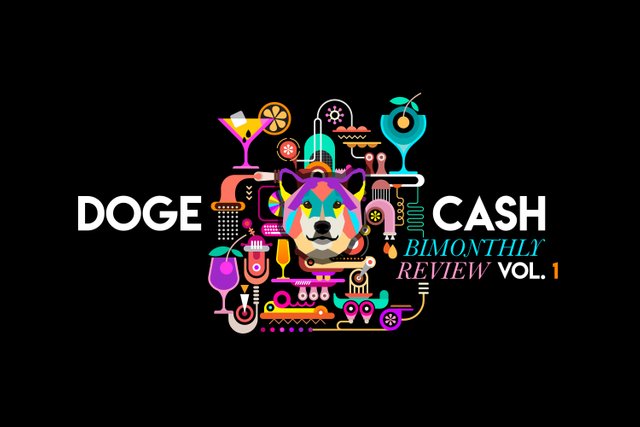 What an exciting two weeks it has been for the team and community of DogeCash! As a collective, we have decided the best way to keep the community informed of DogeCash happenings is through a twice a month Medium article. This will highlight accomplishments, social growth, listings and more. For live news in between articles, you can follow us on Twitter: https://twitter.dogec.io/ or join our Discord: https://discord.dogec.io/.
Accomplishments
It goes without saying that our most notable accomplishment achieved was the successful launch of our mainnet! Aside from some minor staking issues that were quickly resolved, the blockchain has been running very smoothly thus far.
A second accomplishment worth mentioning was the rapid sell out of our presale! Thirty masternodes were sold within 24 hours of the sale opening. We were blown away by the demand shown for our project! What bear market?
Did you know we became the first project to be named a Know Your Developer (KYD) verified presale?
Last but not least, we are very proud to have become Masternode.Buzz Backers! While this may not be an earned achievement, we wear the Buzz Backer symbol with great pride! The DogeCash team encourages you to go check out their content; it is truly the best source of news in the masternode space!
Social Growth
A main goal of DogeCash was to achieve steady, organic growth of the community without the use of spammy invite bounties so many masternode projects are using. In our eyes, these bounties bring in people for the wrong reason — free coins. We want people to join out of curiosity and support for the project rather than selfish ones. This is the key for a strong, long-lasting community. Our Discord is currently sitting at 645 members and our Twitter currently has 270 followers. Telegram is not seeing much utilization at 54 members. Throughout the next month, we will enhance our marketing effort to grow these numbers in all communities! In the next Bimontly Review, we will take a look at the percent change in these numbers as a measure of growth.
Listings
Our team has been working hard to find high quality listings for DogeCash. Here is a list of current and upcoming platforms and services:
Satoshi Coin — Masternode Hosting, Exchange (https://satoshicoin.world/)
MNCN.online — Masternode Stats & Monitoring (https://mncn.online/)
NodeCheck — Masternode Stats & Monitoring (https://nodecheck.io/)
Gentarium — Masternode Hosting & Shared MN Service (https://gtmcoin.io/)
StakingLabs — PoS Staking Pools & Shared MN Service (https://stakinglab.io/)
MNTrend.com — Masternode Stats & Monitoring (https://mntrend.com)
CryptoBridge Exchange — Any day now! (https://wallet.crypto-bridge.org/)
Masternodes.online — Will immediately follow CryptoBridge (https://masternodes.online/)
Drop by one of our communities to share ideas, give feedback, or just hang out! DogeCash will meet you with open paws! See you in a couple of weeks!