Now at Level 32 at Marvel Strike Force
Marvel Strike Force is really one of the best games for me in Android, it really captures my interest since i'm a marvel fan. I've been in it since my childhood days, watching Marvel Cartoons, Movies and even collecting some trading cards.
Marvel franchise has evolved into a better one after it was acquired by Disney. They had improved alot since most of those less known characters have given a chance to have exposure and even show them their guts.
And now variety of games in any platform was made, in which many gamer are attractive to it. Especially Marvel Strike Force because it is available for free on both Android and iOS. But still you can still play this in your desktop computer using android emulators such as bluestack and nox.
I am now at level 32 and i am happy with it since i have unlocked area level, alliance raid and some higher campaigns which giving me privileged to get most of those known marvel characters.
My Elektra character now at power 2,170 and also level 32. I am still working on her weapon and skills. Hoping that i could upgrade her to its powerful state this week.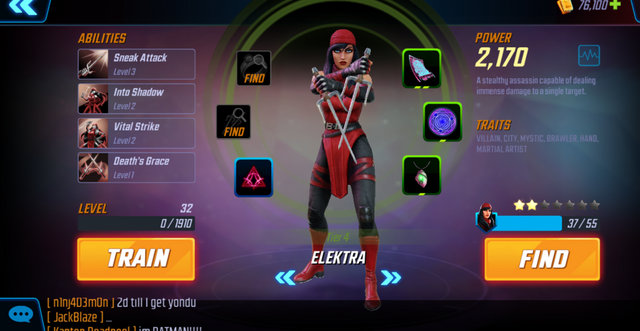 screenshot of my account in Marvel Strike Force
I have also Punisher now at power 2,155 with most of its skills are at level 3. This type of character roster is good to be placed at the back when forming character grouping since this once is more like a nuker which makes great damage but not so solid on defense.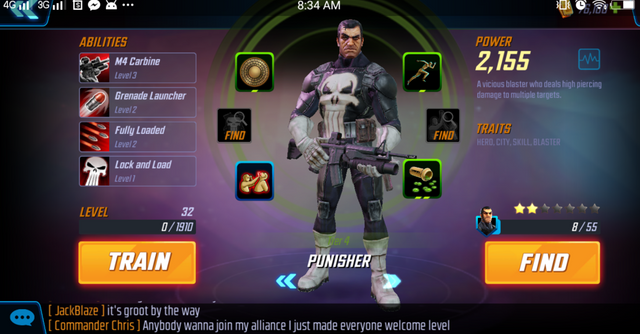 screenshot of my account in Marvel Strike Force
Now for my favorite character Spider-Man, i am still working on his skills , weapons since almost all of parts to form powerful weapons dedicated to Spider-Man is really hard to find. I am working my Spider-Man character to be at 3-star so i could put him up on the front liner.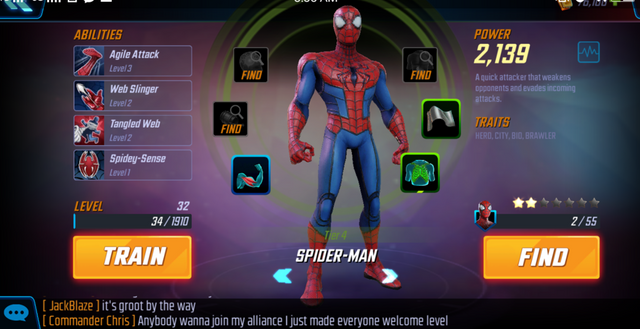 screenshot of my account in Marvel Strike Force
At this rate, i am enjoying more since i begin to get shards on other marvel characters. I am hoping to get more characters on days to come.