Now at Level 19 on my first 24 hours at Marvel Strike Force
It is really nice that i have have much level for my 24 hours gaming. It just need some grinding and patience. Hope to get all my favorite marvel characters soon.
I just acquired Spider-man as my first marvel character and i am focusing on leveling him up until i have maxed its level.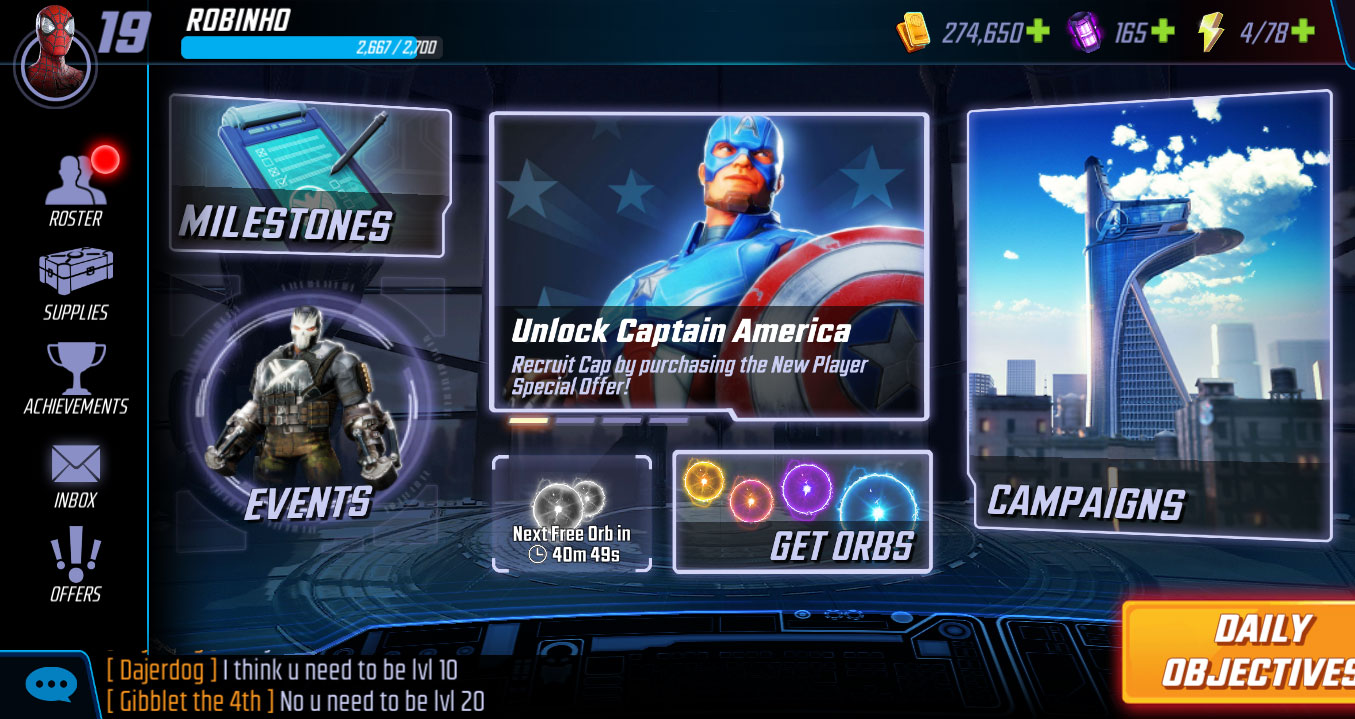 Screenshot from my account in Marvel Strike Force
I would suggest if you can try this game and give it a shot surely it can help eliminate some boredom. This is also one way to know about some marvel characters especially to those less known.
This game is available on both IOS and Android. So download now.