I'm level 30 now in Marvel Strike Force
It is really great that i am aboard on the level 30 characters wherein i have now access on arena where i can compete with other player's marvel team. There are many power teams on the process but i am not giving up for i'll prove myself that i can compete with them.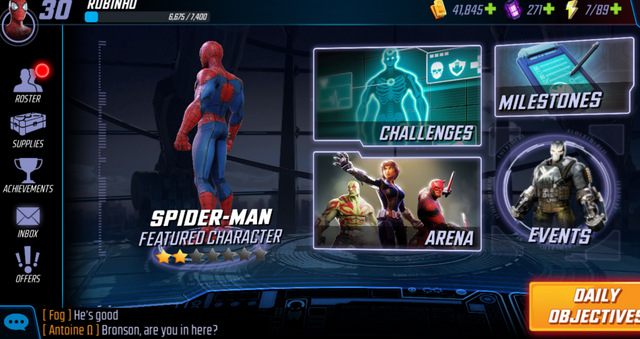 Screenshot of my account in Marvel Strike Force Game App
I am still learning strategies on how i can get powerful items and equipped them to my main characters.
I have not mentioned where did i get my 3-star Daredevil. I did get it when i connect my account to Facebook and instantly i did get it for free. How nice and rewarding it is , the process is really fast and instant.
I did equipped Daredevil with some powerful equipment and upgrade its skills, so clearing campaigns will not much hard.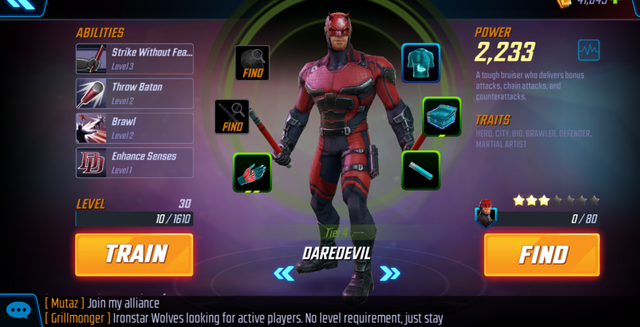 Screenshot of my Daredevil character in Marvel Strike Force Game App
I have also acquired Crossbones which is really powerful and can lead with my villain team. I have equipped now with Tier 4 equipment and also in Level 30.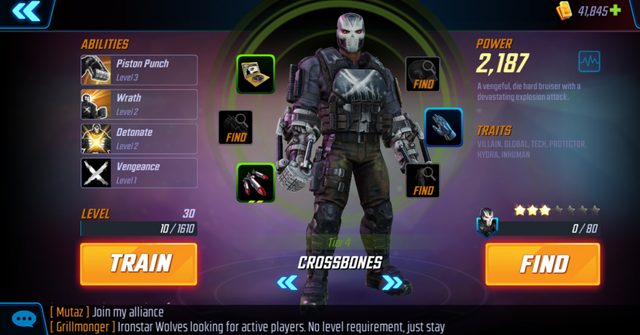 Screenshot of my Crossbone character in Marvel Strike Force Game App
Now i am looking forward of getting more rosters. Will continue to update every now and then. Thank you.