Completed my First Alliance Raid in Marvel Strike Force
I have successfully completed my alliance raid yesterday, thanks to my fellow alliance member that contributes to the successful operation. I am very happy that i have grabbed some of the limited items which you can only get it rarely and only available via alliance raid.
As i have woke up today and check again alliance raid, i found out that my other high level alliance members did make some level 35 and level 40 alliance raid which gives the successful operations are good high level items.
It is really good to take part of those alliance raids but since i'm still at level 34, only i can do is check their progress every now and then. We are been coordinating via discord to make strategy on how we can accomplished every alliance raids, since it is not just an ordinary mission instead it is more like a puzzle mission.
There might be a drain in your brain but you will just consider this as a challenge which most players do like brain games. But you are well coordinated and using the right strategy with team work, it can be done without any difficulty.
On my campaign missions Wolverine has done great contribution, with its current skills and speed. Now at level 34 with Tier 4 equipment and power level of 2,304, surely enemies blocking on his way will surely be eliminated in no time.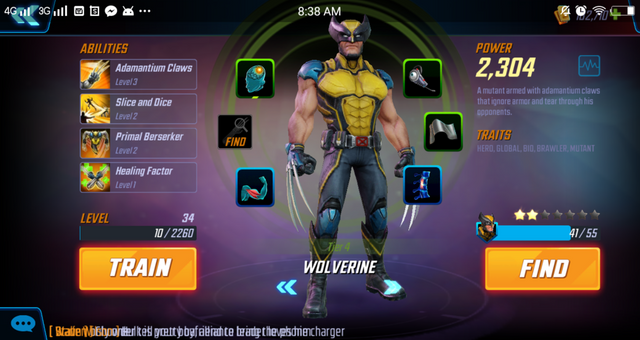 Screenshot on my account in Marvel Strike Force
Another character roster that i have acquired is Luke Cage, he is really good on tanking the team which he can handle enough damage from enemy strike and blows. With his defense up skills and hardening, surely handling damages will never be a problem for him.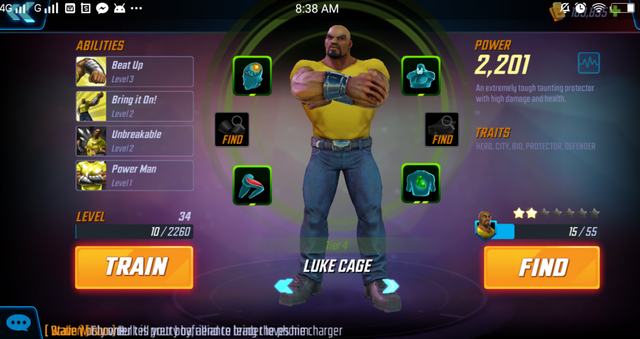 Screenshot on my account in Marvel Strike Force
A team will not be a perfect team if you don't have a backup support. With healer at the back, then all team members have big percentage chance to complete the mission even the hardiest missions.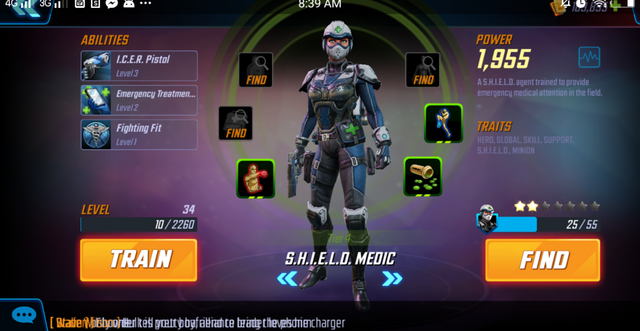 Screenshot on my account in Marvel Strike Force
If you think you want to try this game, you can download this for free in Android and iOS. It is free but you do have option to purchase items but it is not necessary.