Anushka Sharma Flies To Italy. Will She Come Back Married To Virat Kohli?
To Virat Kohli?
Anushka Sharma was spotted at the Mumbai airport with her brother and parents on Thursday
Entertainment | Written by Divya Goyal | Updated: December 08, 2017 13:09 IST
Anushka Sharma Flies To Italy. Will She Come Back Married To Virat Kohli?
Anushka Sharma at the Mumbai airport.
Story Highlights
Anushka and Virat are reportedly getting married in Italy
Anushka's spokesperson has denied the reports
Twitter congratulated the couple anyway
New Delhi: Actress Anushka Sharma was spotted leaving Mumbai in the wee hours of Thursday night with her family - sources have told NDTV there's a good chance she and cricketer Virat Kohli will get married in Italy sometime between December 10 and 12, perhaps following it up with a reception in Mumbai later this month. Earlier this week, Twitter exploded with rumours that Anushka and Virat, who have been dating for several years, were planning to get married in Italy in the second week of December. A spokesperson for Anushka told news agency PTI soon after that "there is absolutely no truth to it (rumours of marriage)." Subsequent reports suggested that the trip to Italy was strictly a vacation. But not everyone's convinced. The wedding, if it happens, will reportedly be attended only by close family and friends.
However, mid-day reports that Anushka's parents have invited, or informed, some of their neighbours in Badrinath Tower, Versova. "The star's dad has made calls to some building folks, inviting them to the wedding that is slated for next week. As everyone cannot travel to Italy, he was keen to make them aware of the developments and seek blessings for the couple," a source told mid-day.
Sponsored Content.
Open Free Demat A/C Online - Zero Account Opening Charges
Motilal Oswal Investment Services
by Taboola
Anushka Sharma was photographed at Mumbai airport last night with her parents, Colonel Ajay Kumar and Ashima Sharma, and her brother Karnesh, with whom Anushka co-owns the production house Clean Slate Films.
Anushka was dressed in denims and tee with an oversized trench coat. Her family members (carrying multiple bulky bags) were mobbed by the shutterbugs and mediapersons, curious for an update on the family's travel destination and purpose.
See pictures of the Sharmas leaving Mumbai tight-lipped:
anushka sharma ndtv
karnesh sharma ndtv
ashima sharma
ajay sharma ndtv
Anushka Sharma and Virat Kohli met while filming a commercial in 2013 and soon started dating. They were spotted together at locations where Virat was playing a match and in 2014, they acknowledged the romance, telling the press that they were 'two young people in a relationship.' Since then, a rumoured and brief break-up notwithstanding, Anushka and Virat have been a couple very publicly, posting Valentine's Day messages on social media and attending parties together.
Rumours of their December wedding first rocked the Internet in November but like this time, at that time too Anushka Sharma's manager set the record straight and had told NDTV: "These are just rumours doing the rounds. No truth to it."
Twitter just isn't buying it this time round: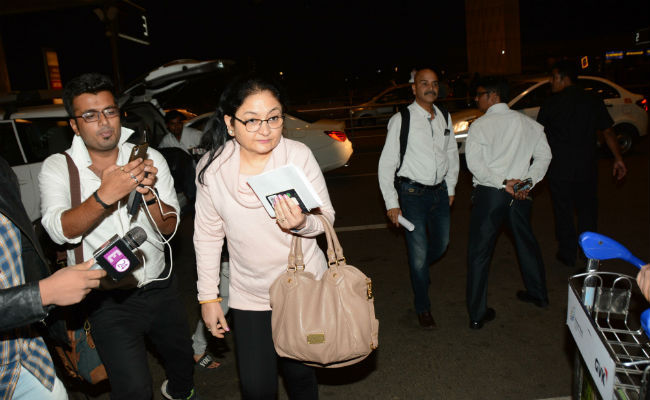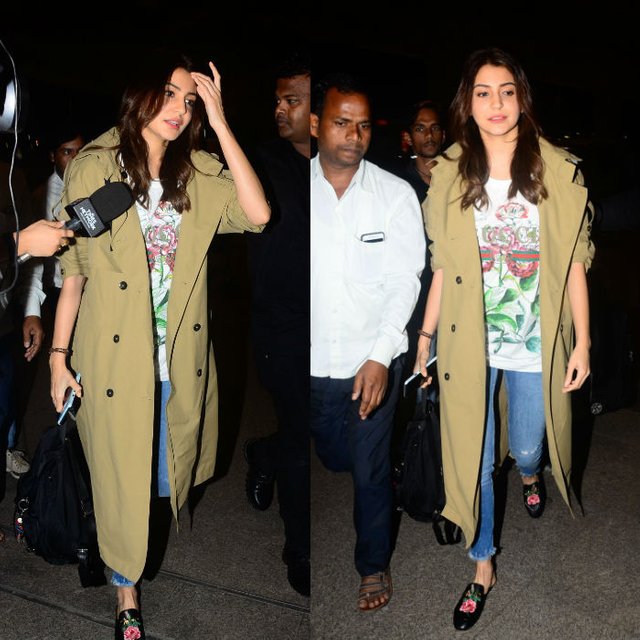 !(https://steemitimages.com/DQmcwgXdjYD4ytxX8TB3ApKRypSqxTYXGm7TbPoH78xq