So officially I am already happily married. The state wedding was two months ago with just the family present but in the beginning of Oktober we are having a party for family and friends.
Since we are living in Switzerland it would be financially very hard to hold a big party without going into debt so we are having this fest in Austria where we are very lucky to have friends that own a small hotel there. Since it is off season the offered to open up for a few days and put up everyone and our group would have the hotel all to themselves.
And in order to save a bit on expenses we try to do things ourselves. So my afternoon was spent filling plastic hearts with M&Ms. Mothers will be baking cakes or preparing artwork and we are trying to create suitable decoration. The more we can do ourselves the bigger the budget is for the drinks :-)
And we need a big budget, a lot of people are coming from Bavaria and they are used to drinking those giant 1 litre beer jugs.
So back to the topic at hand. There is this cool site where you can get your own personalised M&Ms
So you pick:
the colours
upload a photo
put in some text
it shows what the combo looks like
Then you choose which containers you want them delivered in
presto, a cool present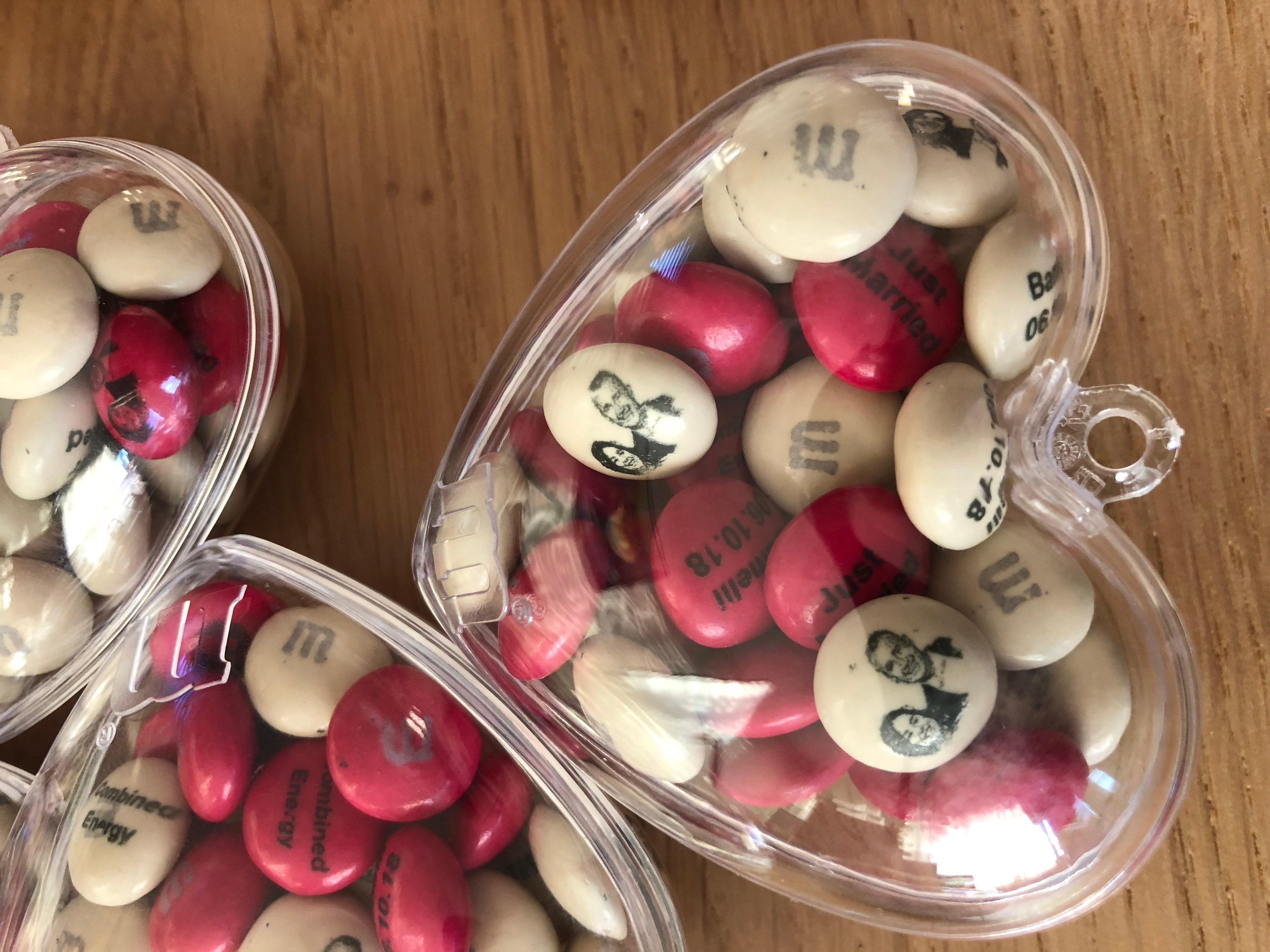 And this is what we decided to have as a small guest gift. I thought they were really cool until they arrived and I saw that the were not filled up yet. I knew this would fall into my lap and it did.
I spend a whole afternoon pouring little amounts of candy into 80 plastic hearts, sealing them up and then tying velvet rope strings on them to finish the job.
Another cool thing was that they came in these boxes that were very insulated so the candy would not melt in summer temperatures. We are keeping those white plastic boxes for further use for sure.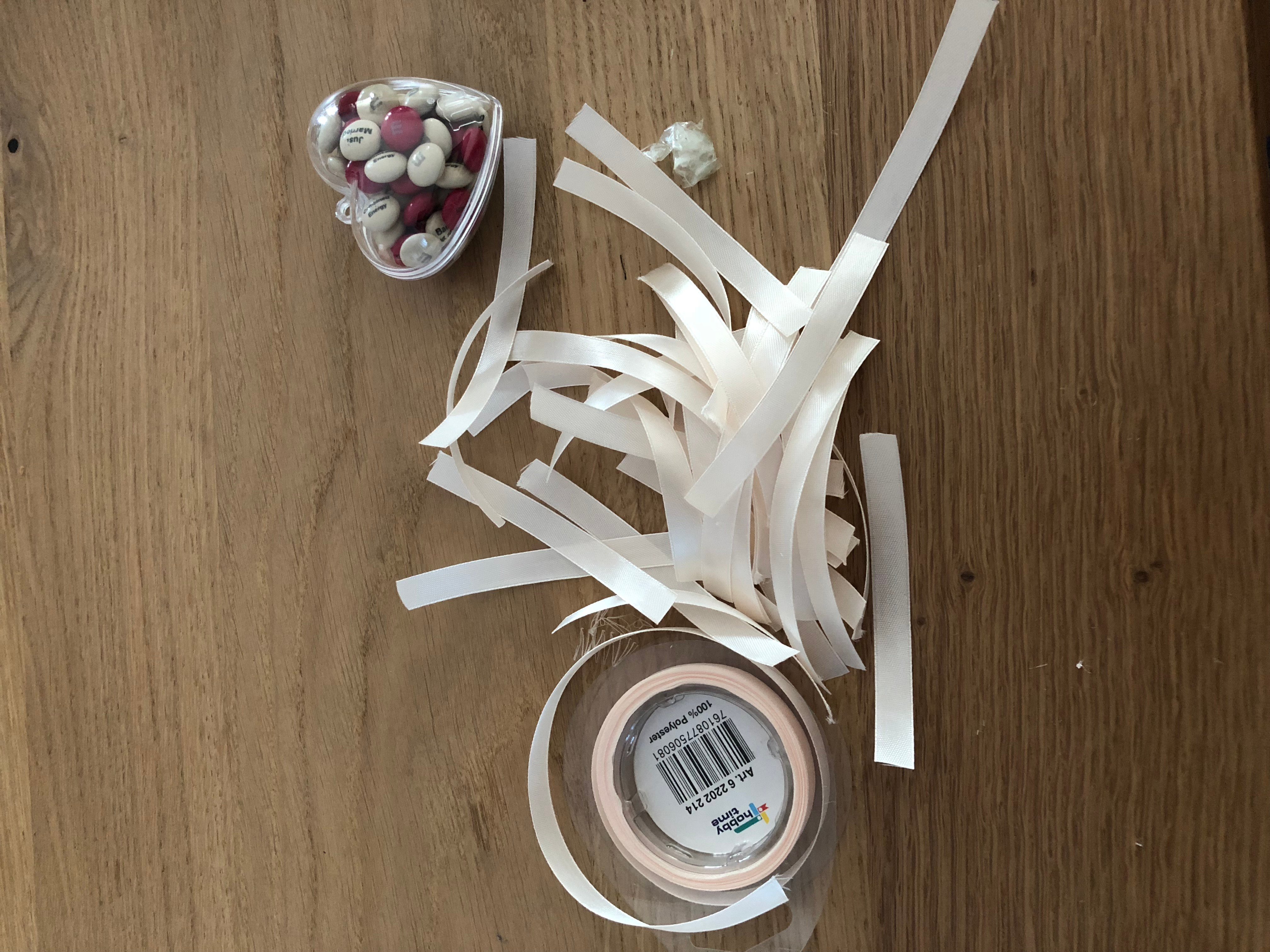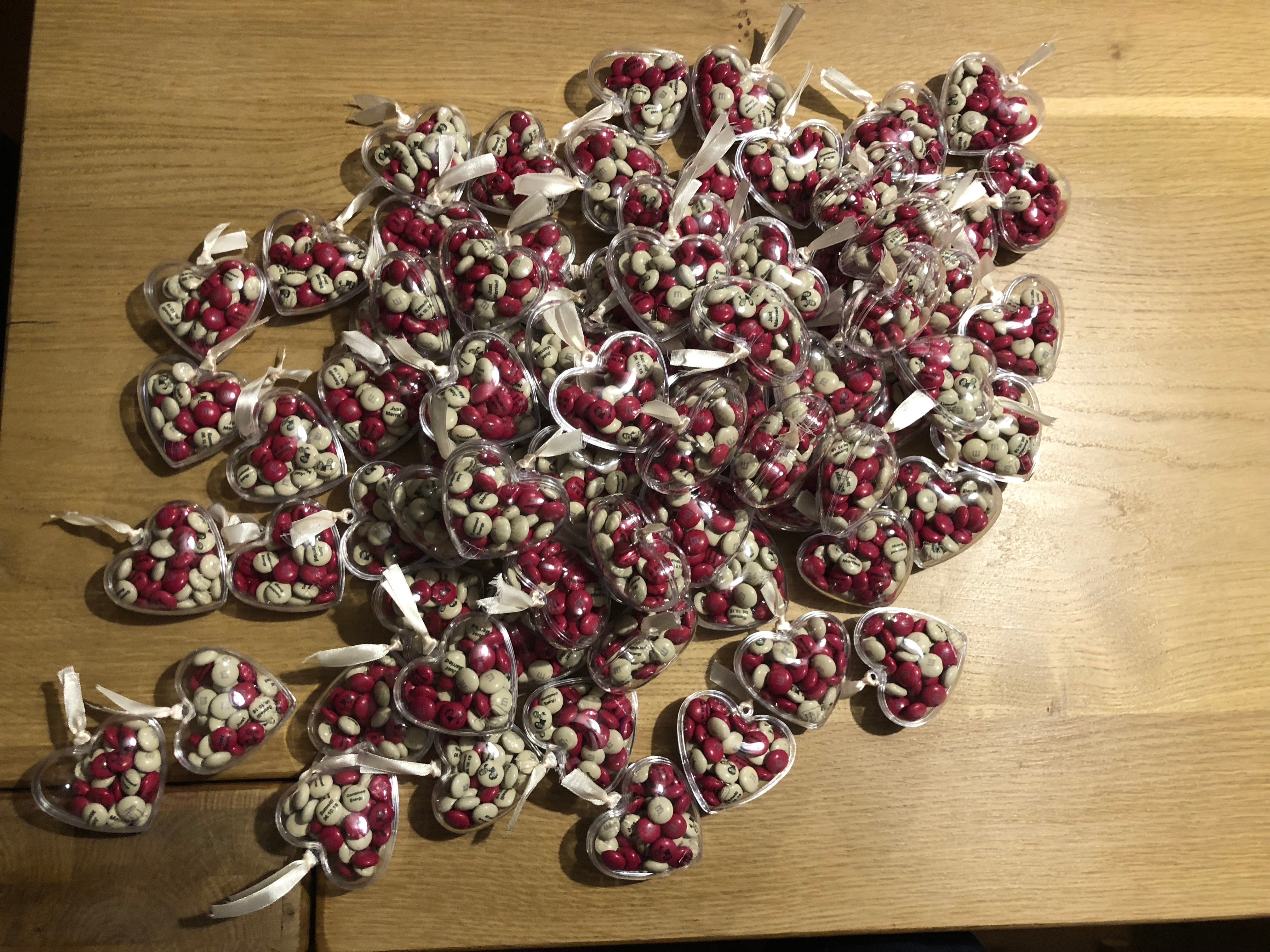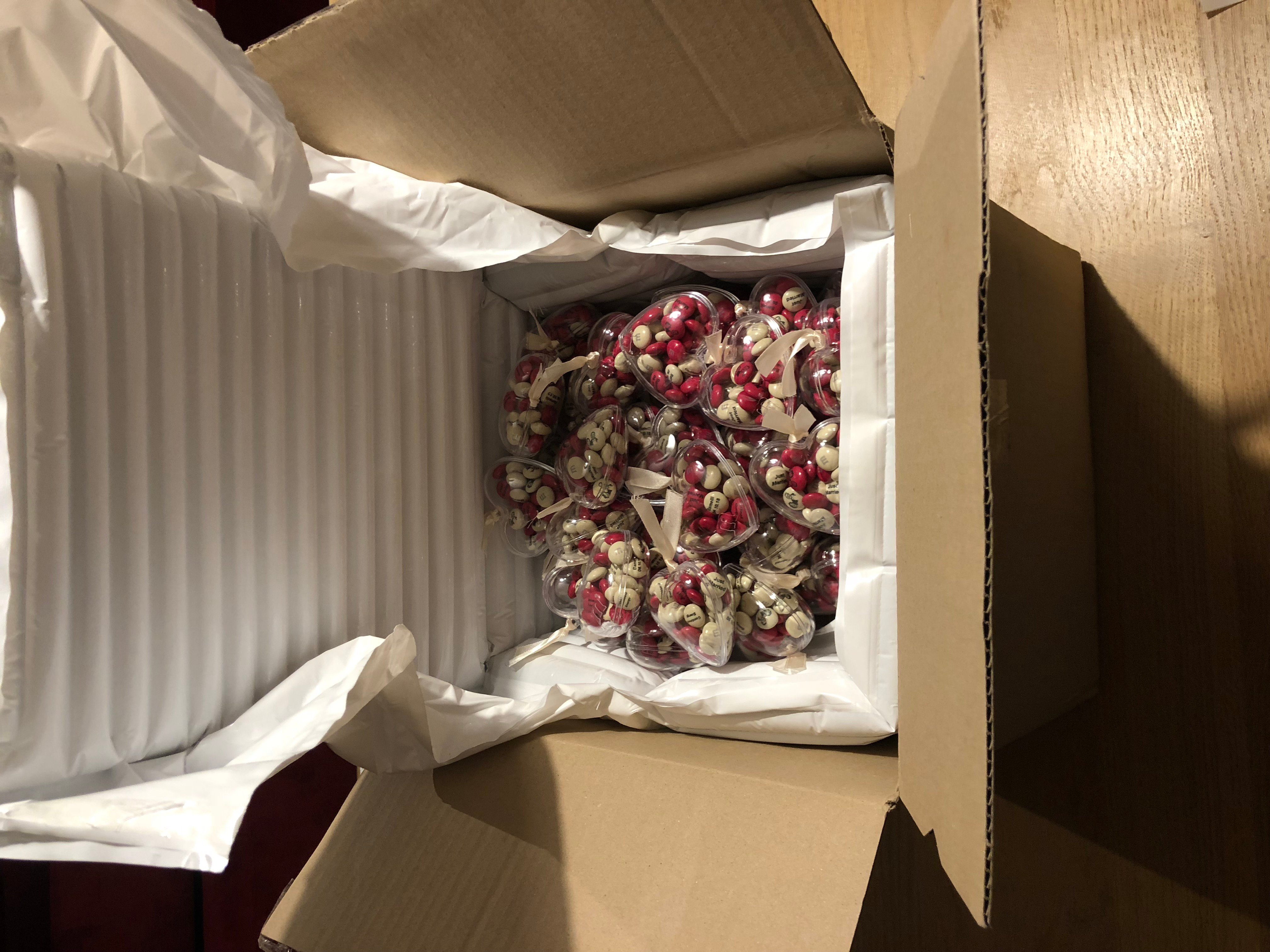 Luckily I just put on some youtube films to keep me occupied and I came across something that put tears in my eyes of how some people put themselves in dedication of others and what someone can achieve if they only dedicate themselves 110%.
I can really advise anyone to look up https://www.smilinggecko.ch/en/
It is this story about a photographer that is basically rebuilding up Cambodia from the ground up. He started an NGO a couple of years ago and already has a sustainable project over there supporting thousands of people. Really interesting and touching story.