History And Implications of Honeymoon For Marriages Today
Hello again my wonderful followers and fellow steemians. I have no doubt you are having a great time.
Today, I bring you my research based thoughts on honeymoon and it's implications on marriages today.
You are probably salivating already. I hope you find it informative and interesting. Let's quickly get going.
---
What is Honeymoon?
---
Honeymoon is a vacation that gives new couples opportunity to tune away from the rest of the world and remain in the loving company and blissful cuddle of each other.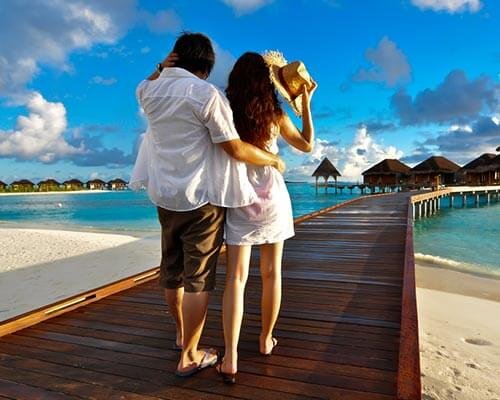 Source
---
It is a vacation most newly wedded couples look forward to and even plan ahead for.
---
Although it is the first vacation newly weds spend together and in the privacy of each other, it is one vacation with a long but not too interesting history.
---
Honeymoon traces back it's origin to a few theories, many of which have differing opinions about the love vacation.
---
One of such theories has it that it was possible for marriage to take place when a man abducted a woman and escaped with her to a far distance away from her family and friends. Men usually did this in an attempt to avoid a possible reprisal from the woman's relatives and with the hope that the woman will get pregnant by the end of the month.
---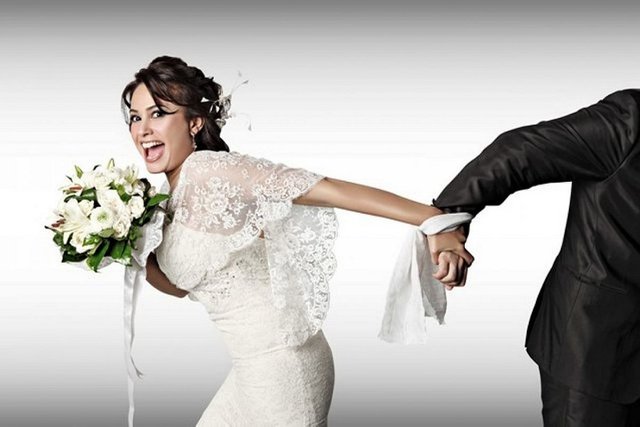 Source
---
Couple then begin to drink fermented honey called mead at that time, as it is said to have properties that can increase the chance of getting pregnant.
---
This kind of marriage, also known as marriage by abduction, marriage by capture or bridal kidnapping occurred frequently in many parts of the world especially in the primitive era and it's still being practised today in some parts.
---
Bridal kidnapping has been practiced in certain parts of the world and throughout history. It continues to occur in countries in central Asia, the Caucasus region, and parts of Africa, and among people as diverse as Hmong in Southeast Asia, the Tzeltal in Mexico, and the Romania in Europe. - Wikipedia
---
So, sometimes the groom will pray, hope and do everything needed for the woman to become pregnant before he can return back home.
---
At other times, he would wait patiently until the bride's relatives give up the chase and only then would he return.
---
In more recent times however, the man would pay the customary bride price and organise a little ceremony before abducting the woman away.
---
"... later, it became customary for the groom to pay the father a bride price beforehand and to have a public ceremony before completing the 'abduction'." -Susan Waggoner
---
As civilization would have it, this primitive behaviour gradually paved way for a more refined approach but then, the act of going away had already stuck hence honeymoon.
---
But what implications does honeymoon have on marriages today?
---
Without doubt, Honeymoon has some far reaching implications on weddings today.
---
Honeymoon helps newlyweds to refresh and relax thereby taking off on the right note in marriage. It helps couples to cool off from the strain and stress of the days preceding the wedding.
---
At the outset, couples might feel tensed in the presence of each other. I once attended a wedding engagement where the wife blatantly refused to kiss her groom (out of shyness) at the signal of the clergyman. Honeymoon takes away tension and shyness from both parties and gradually eases couples into smooth physical relationship. It serves as a medium for gradual transition of both parties into a relaxed physical exploration of each other. This will in turn foster quick bonding with each other which is very good for marriage.
---
Honeymoon is a perfect medium for sweet romance. As a husband myself, I must tell you how blazingly hot those first moments together with my "treasure" actually were. Those moments actually leave some awesome memories in our minds capable of keeping us going in the stormy days.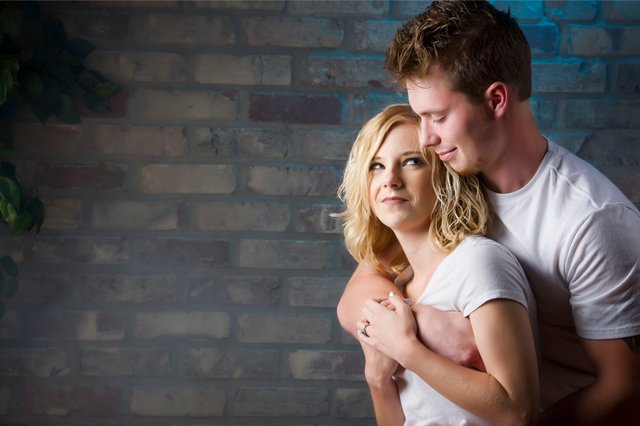 Source
---
In today's busy world, the importance of uninterrupted one-on-one communication cannot be overemphasised especially for the female folks. Honeymoon is a great platform for uninterrupted one-on-one communication. Good communication in marriage without doubts will foster a better understanding of each other thereby leading to a successful, till-death-do-us-part kind of marriage.
---
Again, honeymoon is a fertile platform for procreation. For couples ready to make babies already, this love vacation together is a huge platform to start. Children making would also encourage togetherness and therefore a long lasting marriage.
---
In all, I think honeymoon is a marriage-friendly practice. It has overall positive implications for marriage.
---
Despite the crude, unpalatable history behind it, honeymoon has evolved to become a one-stop vision for every marriage intending individual.
So guys, where would love to have your honeymoon?
Do you desire one?
Did you have it already?
Would you rather not have it?
What other version of honeymoon history can you tell us?
Do you think overall, honeymoon has positive implications on marriage or negative?
Do you think abducting a lady away from her family for the sole purpose of marriage is barbaric or romantic?
Let the discussion begin!
---
---
Thank you so much for reading.
---
A #discussion post is intended to spark an engaging conversation with the community. Everyone is encouraged to participate in the discussion below with thoughtful comments!
Remember to upvote the comments that are adding value to the discussion. You can read more about the #discussion tag here: Hey Steemains - Let's start a #discussion!
Don't forget to UPVOTE, RESTEEM and FOLLOW @diskorvery for more quality posts.