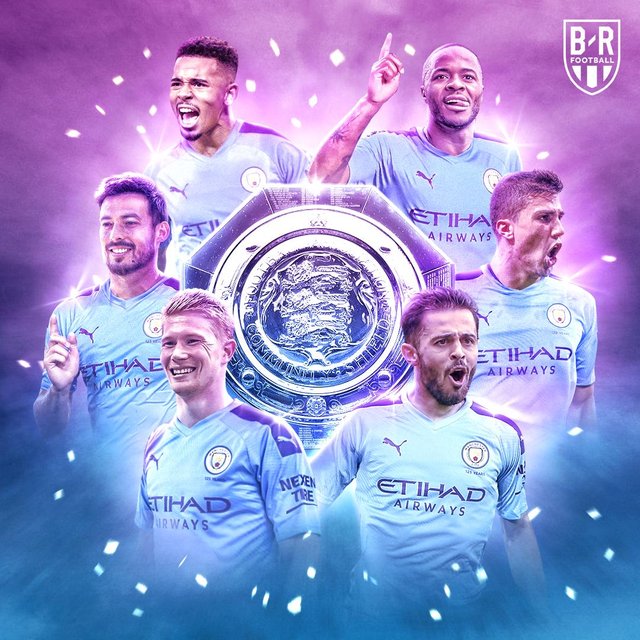 Source
Manchester City wins the Community Shield!
The competition is usually between winner of fa cup vs winner of premier league. but Manchester city won both. Leaving liverpool as a runner up of the premier league.
Guardiola has continued to dominate English football. Manchester City winning everything yet again but no one says anything, people are not hyping the club as it would have been if it was Chelsea.
They won the trophy, but Liverpool were definitely the better team in the second half. All I'm saying is Liverpool will do well this I'm optimistic for the season ahead.
Congratulations on winning, though their opponents outplayed them in the second half. Liverpool deserved to lift the trophy by the tremendous second half they have had but again, the goal line technology that is absent in the Wembley's stadium killed them.
Manchester city has only 3 shots in game while liverpool had 17 shots and 9 on target. The one refree didn't give for van dijk, and others were stopped by the effort of walker.
Salah needs to work on his finishing but his fitness was impressive, he couldn't deliver his team. There were two chances off the post from Salah, and 2 goal-line chances. Luck wasn't just on their side.