hace unos días mi cachorro peluche (digo cachorro aunque tiene 8 años, no importa la edad, es mi cachorro.) se escapó de la casa y un perro cinco veces su tamaño lo agarró del cuello y le mordió, dañando sus nervios, actualmente no puede caminar y han sido días donde tengo más que nunca demostrarle mi amor y que estoy aquí para el, he tenido que llevarlo cargado a hacer todas sus necesidades de ser vivo, lo he acompañado mucho para que no se sienta solo, hace mucho había leído un quote que me gustaría regalarles hoy y que sintetiza el sentimiento infinito que nuestros compañeros del hogar son capaces de crear en nosotros los humanos
"que los perros solo vivan 15 años es una estafa al amor"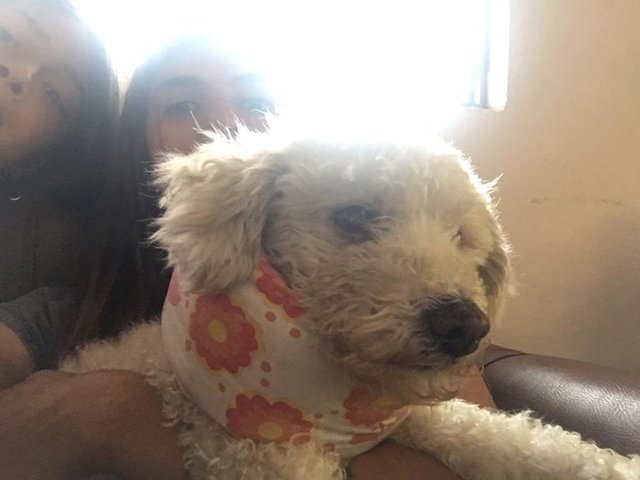 A few days ago my puppy (I say puppy although he is 8 years old, no matter how old, is my puppy.) He ran away from the house and a dog five times his size grabbed him by the neck and bit him, damaging his nerves, currently not he can walk and it has been days where I have more than ever to show him my love and that I am here for him, I have had to take him loaded to do all his needs to be alive, I have accompanied him a lot so that he does not feel alone, he had long read a quote that I would like to give you today and that synthesizes the infinite feeling that our housemates are able to create in us humans
"That dogs only live 15 years is a scam to love"
---
Posted from my blog with SteemPress : http://joseacabrerav.steemblogs.club/2019/08/30/peluche-esta-herido/
---