Giovanni Reyna is 17 years old and is the son of Claudio, a former international with the United States. The offspring played on Tuesday, February 18, their first 22 minutes in the Champions League with Borussia Dortmund against PSG Mbappé, Neymar, Di María, Marquinhos, Thiago Silva ... and against the millions of Qataris And he did it with a huge confidence and daring, as if his scarce 17 November marking his calendar already dictates a notorious experience.
Consider an amazing fact to avoid skipping the protocol. This boy debuted in the First Division just 31 days ago. That January 18, his team thrashed as a visitor to Augsburg 5-3 and French coach Lucien Favre released him to the ring in the last 18 minutes.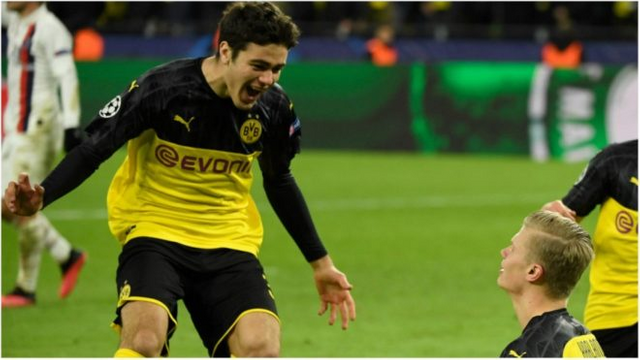 fuente
From that moment on, he had little participation, but finally participated in official tournaments, in the next four Bundesliga matches in which he added 73 more minutes. At those minutes we must add the 24 he played in the German Cup against Werder Bremen in which he scored the only goal of the game. That time added to the one he played against PSG, only about 137 minutes on the court.
A time proportionally opposed to the true impact that aroused in the football environment for the quality that treasures his legs and the bright future that dazzles from the boldness and self-confidence he has to break the defensive lines of the rivals.
"Giovanni is one of the best midfielders in the world in his age range. He has exceptional technique and is a true team player," said former German international Lars Ricken, coordinator of the lower divisions of the German team when asked about Reyna .