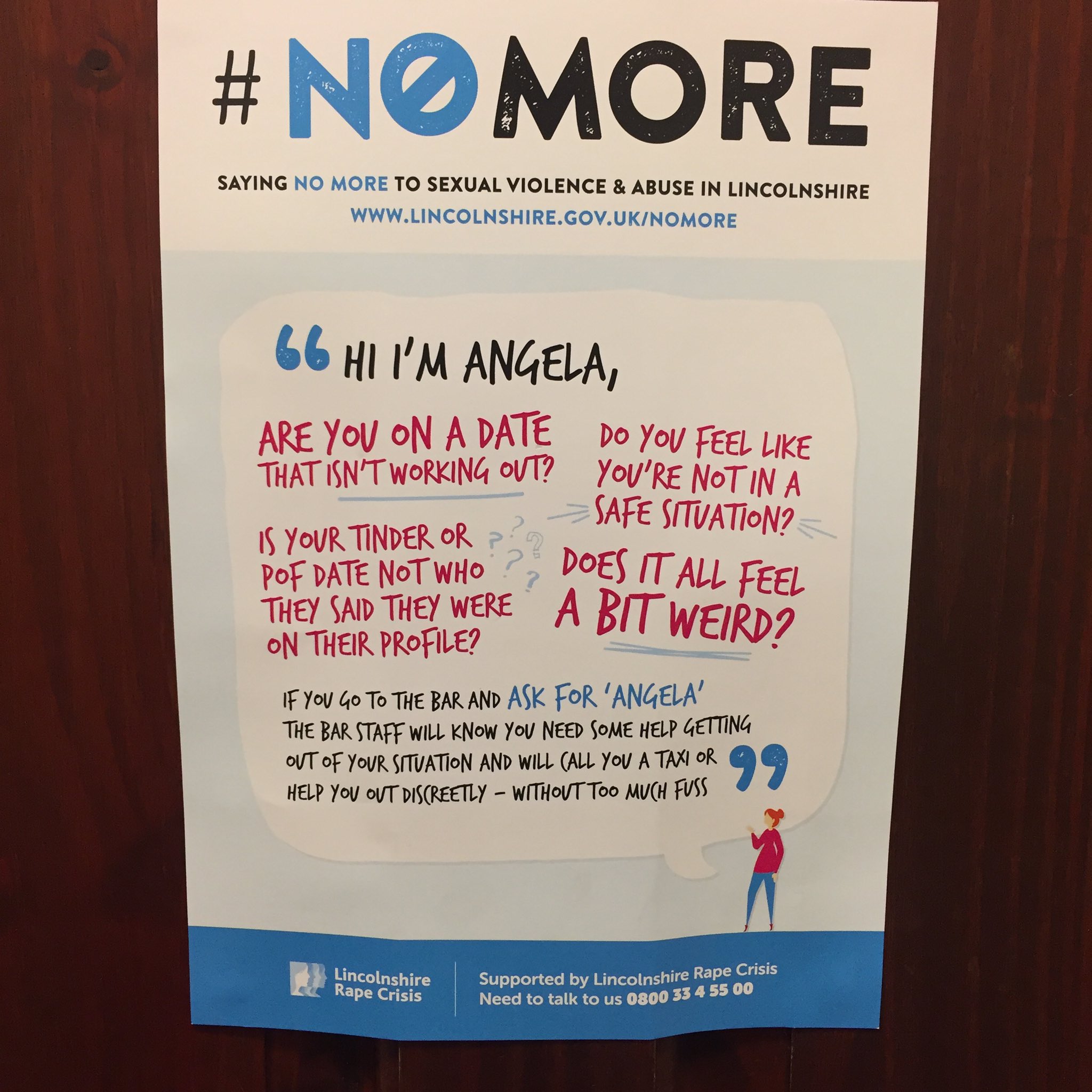 Hi I'M ANGELA
I just came across on the Web for interesting article which can help the girls during bad dating.
Warning!
If you are a guy read it also.
Worth it.
In short, the point is that by being on a date that goes wrong the girl can go to the bar and ask about Angel.
Bar staff will call a cab and will let you discreetly leave the club.
Interesting is also the idea of how a girl learns that she can ask about Angel in this place.
It is enough that the girl goes to the ladies' toilet where there is a poster with this information.
What do you think of this idea?
Would it be worth deploying in your country?
If so, give also the name of this girl and your country in the comments (we can make a small ranking:)
As ever,
@elded ;)
---
Link to article: news.stanford.edu
---
Link to photo: adweek.com
---
Each donation is greatly appreciated. Will allow me to find for you more interesting articles and ideas.
Bitcoin: 1HG3hDmtRg5bwgZV7UCQgUoUp3BFfYyLT8
Ethereum: 0x8f9dB5Ac2FCc0B1B2BD481C1b418D675982Bf814
Litecoin: LandvxfKPWr2z7HdfrxdkYygecHd4bv3j6
---
Thanks for your time reading my article.
Please upvote, resteem and follow me, thank you.