Hello dear Steemians! I know that it is past Friday but I am sharing my entry for this weeks #marketfriday tag (initiated by @dswigle) anyway. It has been a difficult week because my grandmother is critically ill. I don't have my hopes up although I wish that she gets better. She is suffering in a lot of pain due to health problems and it has only been getting worse as she is also too old.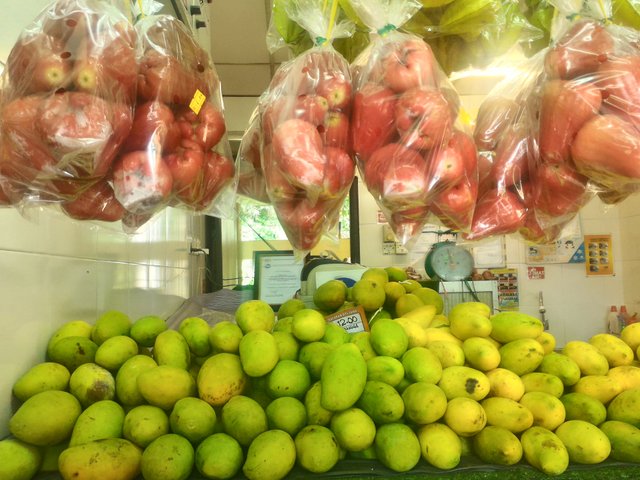 Anyway, today I am going to share about tropical fruits. I came across a few shops that sell fruits in the same location so I picked the best and took some pictures when I was buying some of the fruits.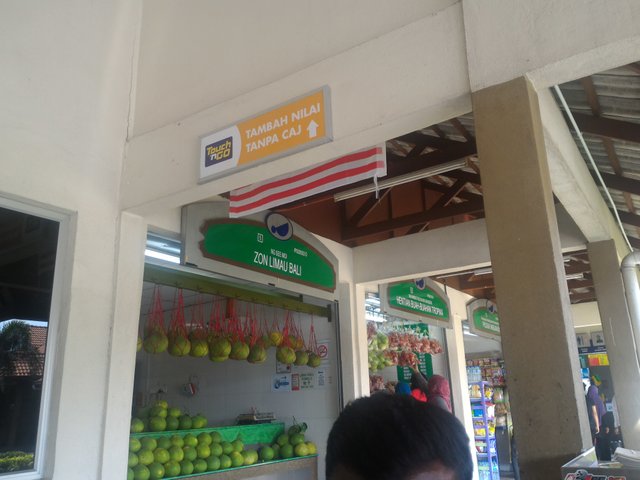 The place where I saw these fruit shops was one of the rest areas along the Malaysian PLUS highway. As I mentioned earlier, there were several fruit shops in the same location.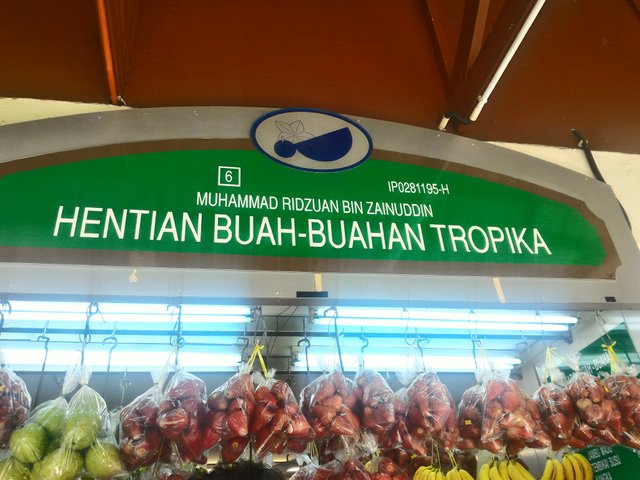 This is the shop that I chose to buy from. The name is the fruit store is Hentian Buah-Buahan Tropika (The Tropical Fruits Stop).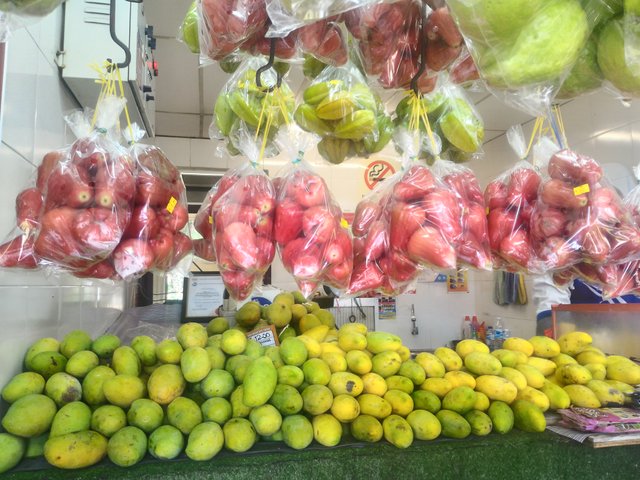 This is the front view of the shop. There were many fruits and some of them are mangoes, water guavas which are the pink fruits and star fruits.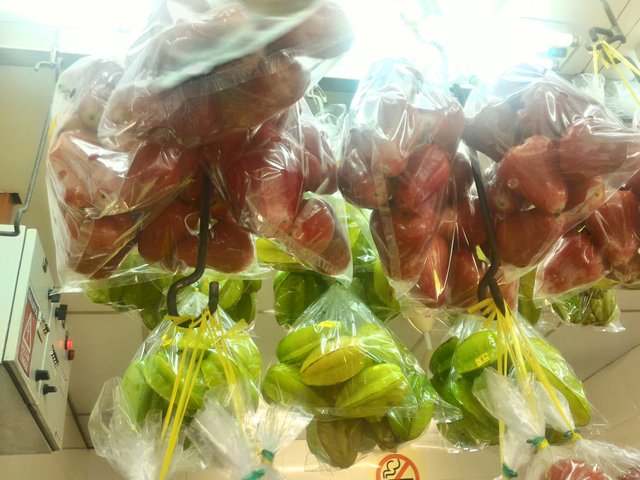 This is a closer view of the star fruits and pink water guavas.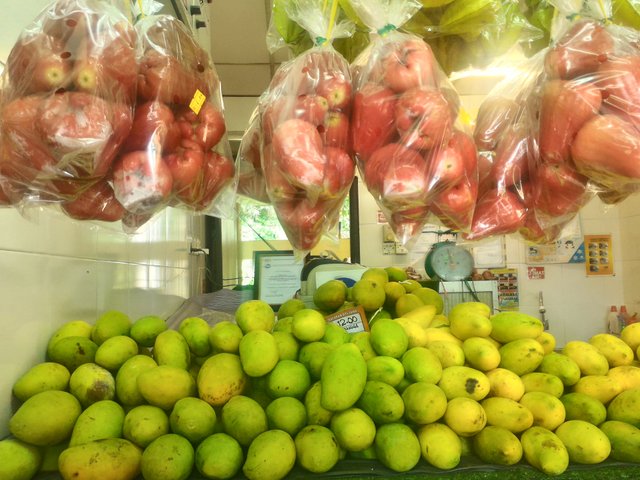 On the other hand, check out the fresh looking mangoes.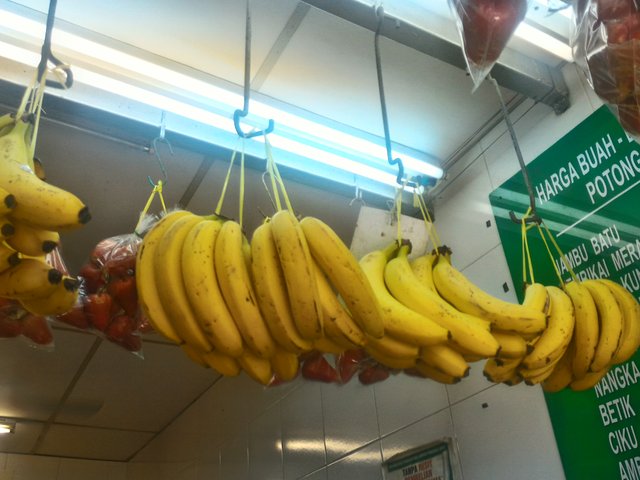 What is a tropical fruit shop without bananas? So here are some of them.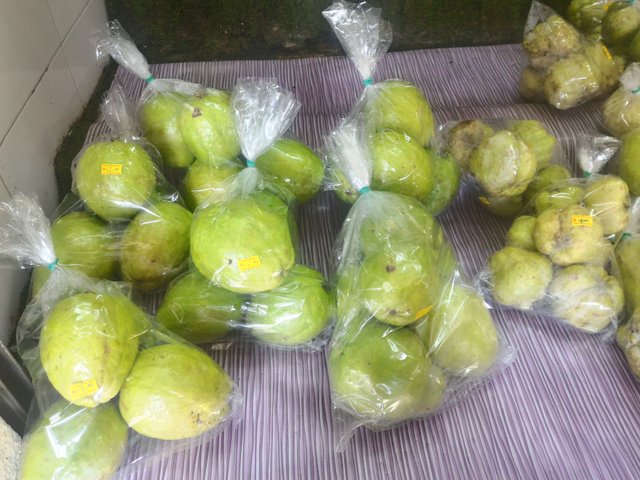 They also sold the normal guavas which look green. These have seeds in them. If you are not familiar with guavas, the seeds are actually small and edible. They have fiber in them.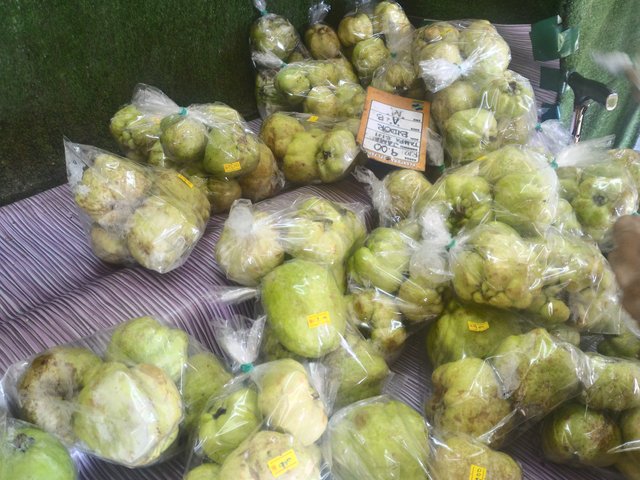 Some of the guavas sold were seedless like the one labeled in the picture above.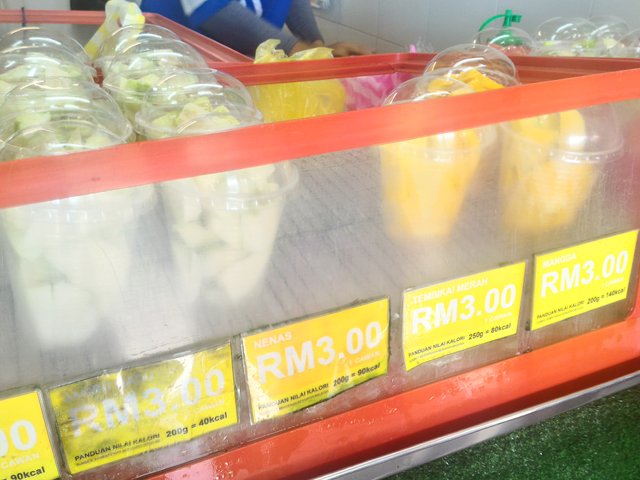 There were also other fruits which were readily cut and sold in little cups for the convenience of traveling customers. As you can see, they were all labeled with names and the amount of calories they contain.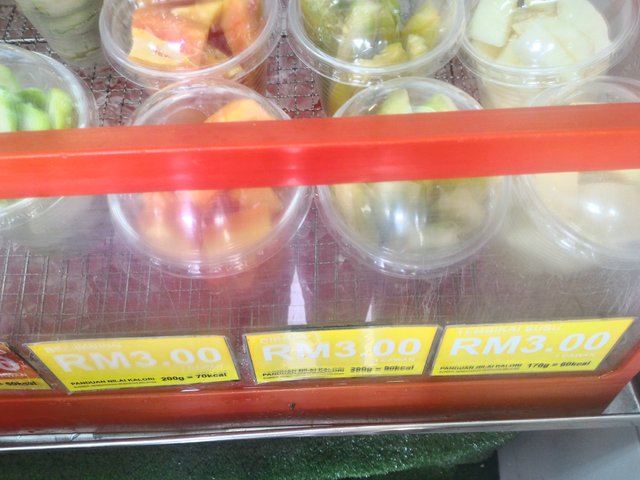 There were pineapples, watermelons and more guavas. I hope that you enjoyed reading this post and have a great day ahead =)