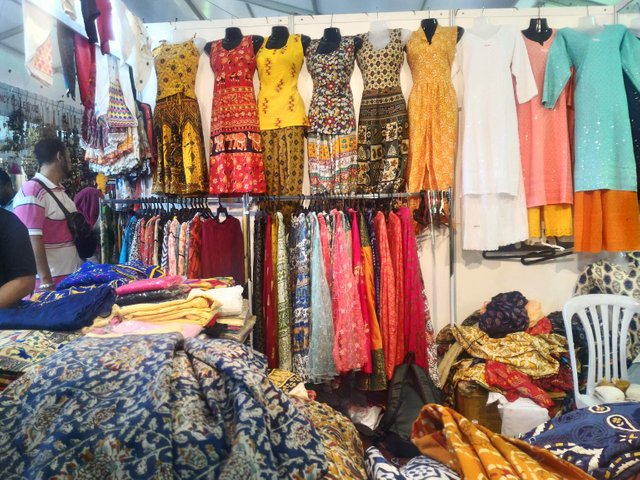 Hello dear Steemians! This is my entry for this week's #MarketFriday tag which is initiated by @dswigle. Today I am going to share about my recent Diwali shopping in the National Sports Complex of Bukit Jalil, Malaysia. There were hundreds of shops selling all sorts of things ranging from outfits and jewellery to shoes and decorations. Everything looked so colourful and festive!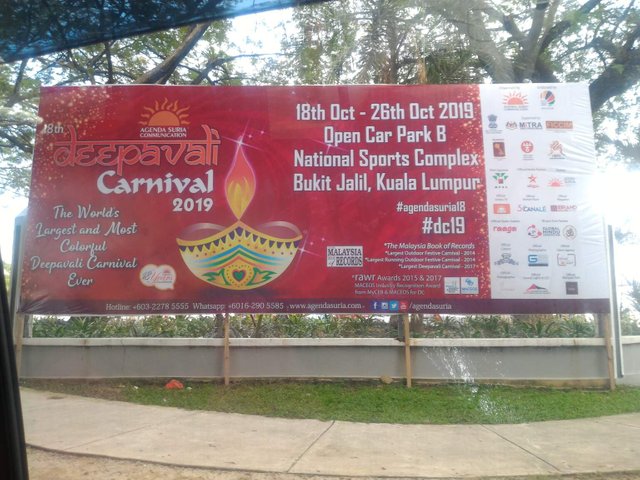 This is a large board that was put up for this massive shopping event.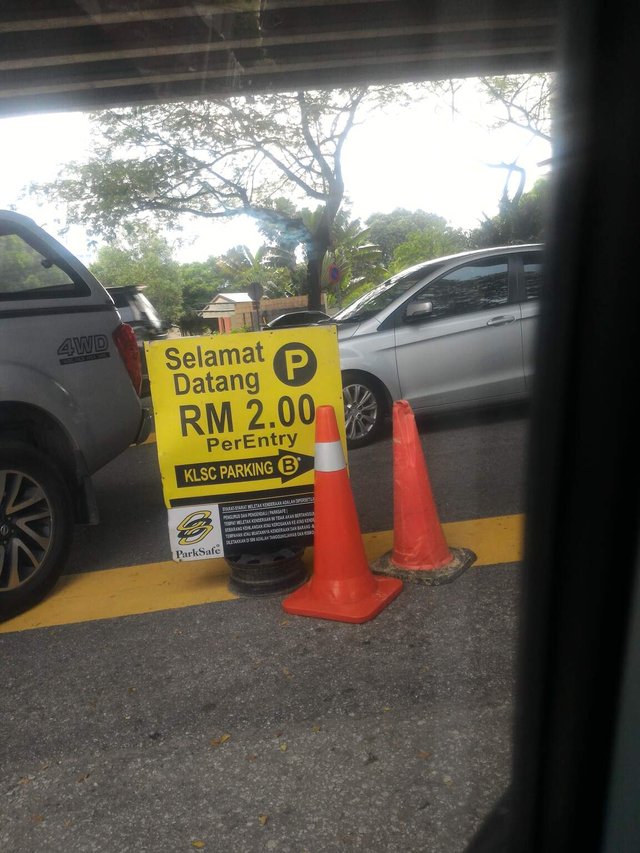 The fee of parking lot entry is set at the flat rate of RM 2.00 regardless of how long you park your car there.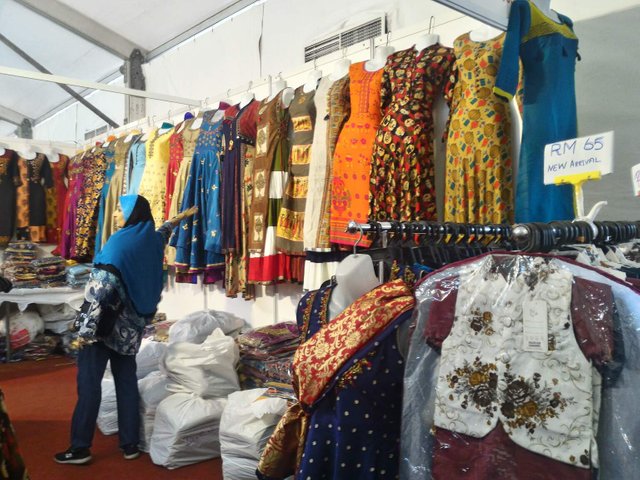 These are some of the outfits sold. There were different types available like Punjabi suits, churidhars, salwar kameez with patiyala pants and anarkali suits with umbrella cutting dress. Many sellers sold the pants and tops separately unlike the usual sets where we buy them in pairs.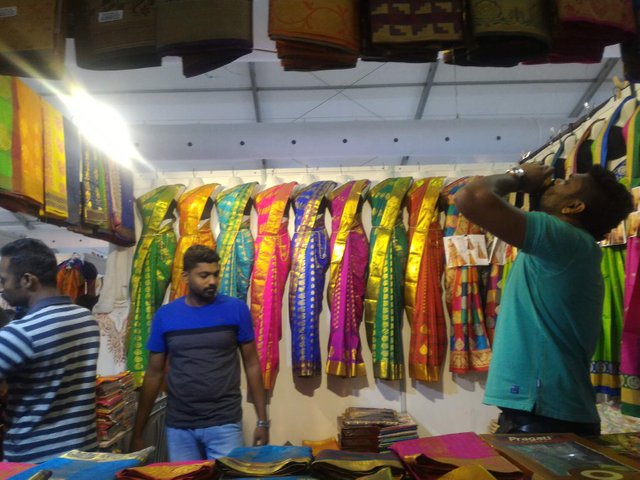 This is one of the saree shops I was checking out. There were many types of sarees sold. All of them were imported from India to Malaysia. Some of the sarees available are cotton, chiffon, georgette and both common and high end silk sarees.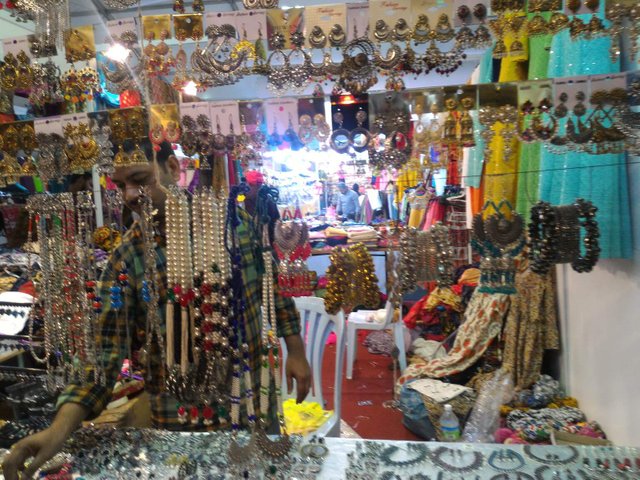 This is a jewellery shop. There were so many eye catching blinging jewellery that caught my attention. I saw earrings, necklaces, forehead jewellery, waist jewellery, anklets and rings. There were also jewellery sets that looked beautiful and suitable to be used for wedding brides.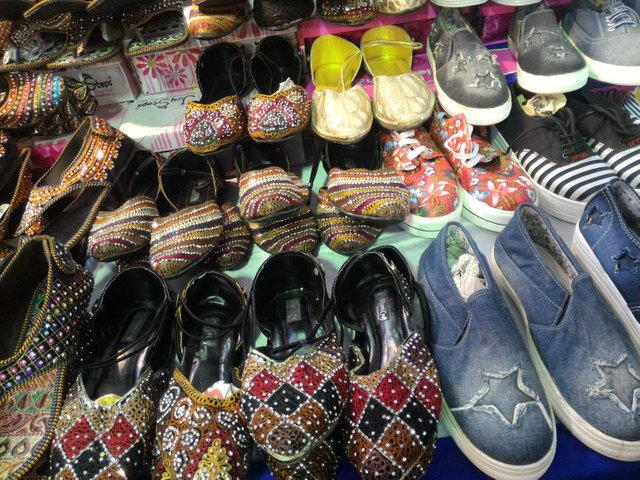 This is a footwear shop where shoes for both males and females were sold. They ranged from simple looking footwear to grand looking ones which are used for events such as weddings and parties.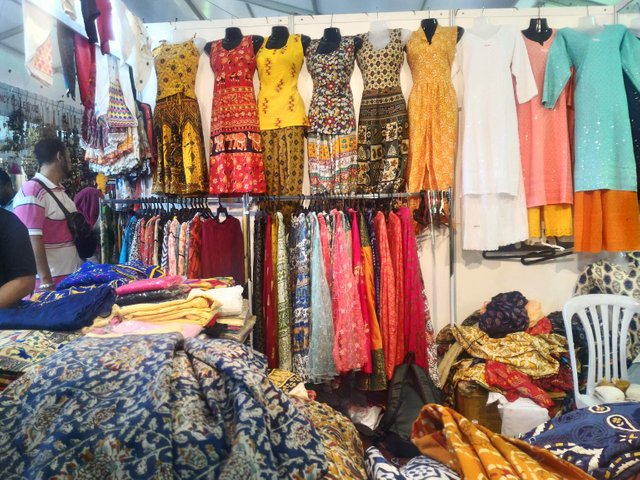 In this store, they were selling some shawls, tops and new trend dresses. I really liked the dresses so I got some of them.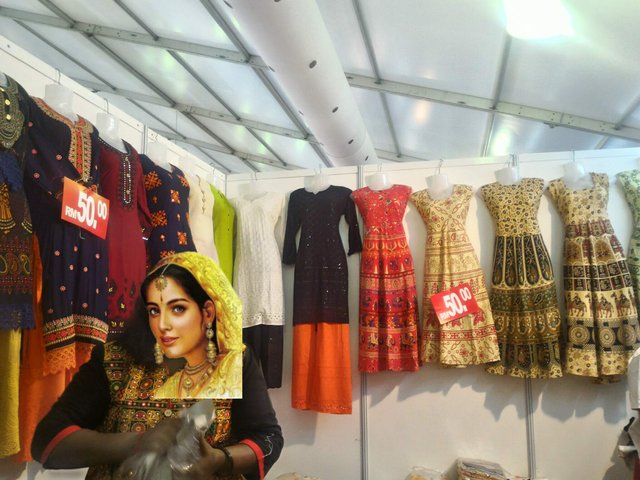 This is another shop that sold the new trend dresses of this year. They came with ribbons so they can fit most women. I got the orange dress that has the same pattern as the one on the mannequin and a few other dresses with different patterns.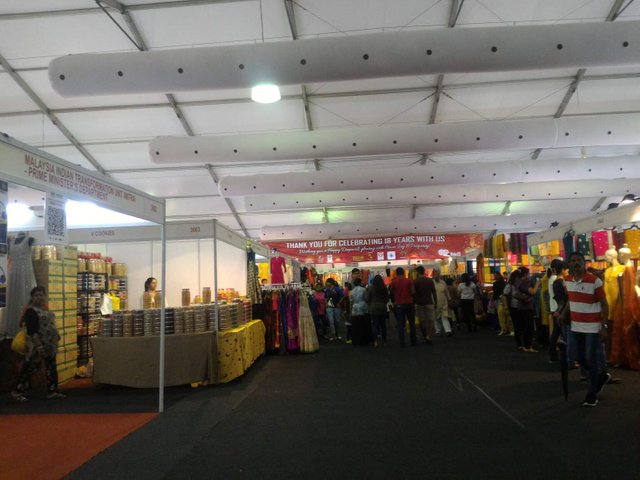 This is a picture of the middle section of the place. I went on a weekday which is why it looks less crowded. If you look towards the left, you can see a shop selling some sweets and cookies to be eaten during the festival.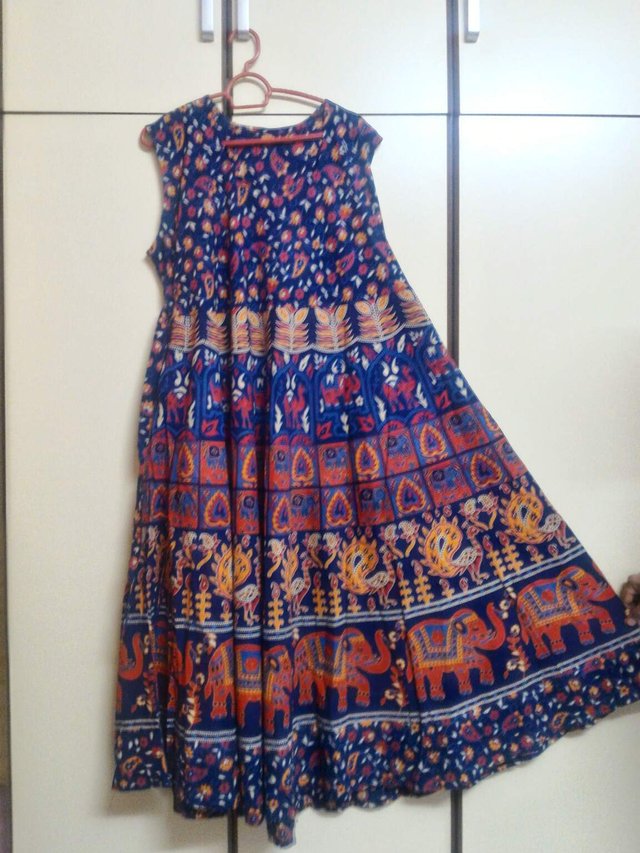 This is one of the dresses that I got for myself.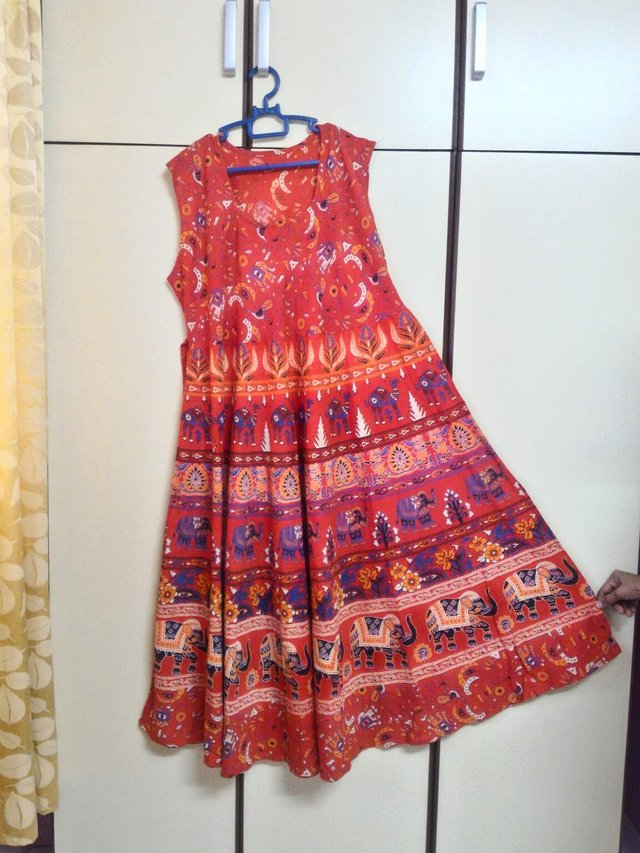 This is another dress and it is the same as the orange dress that was on the mannequin earlier.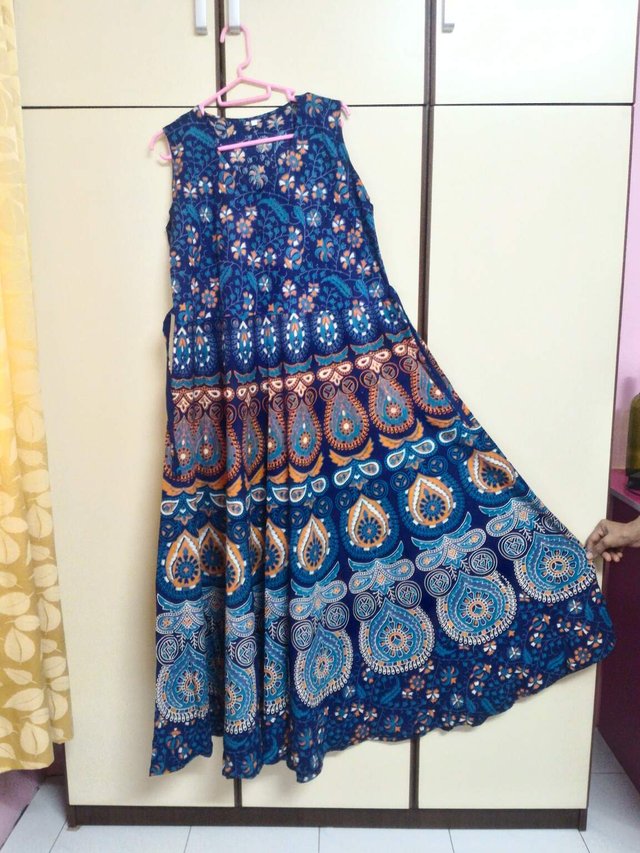 This is the dress that my mother got for herself.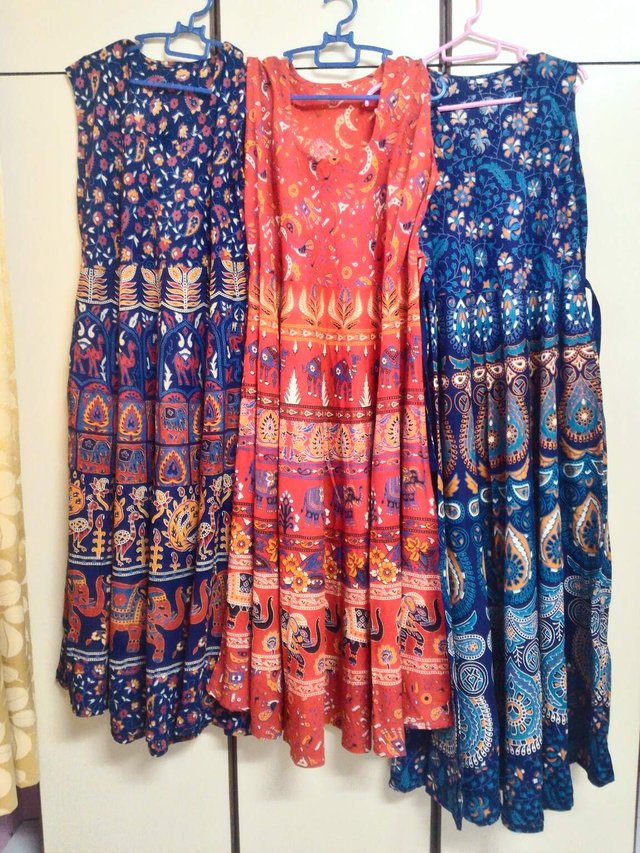 All three dresses together :D I really liked the vibrant colours!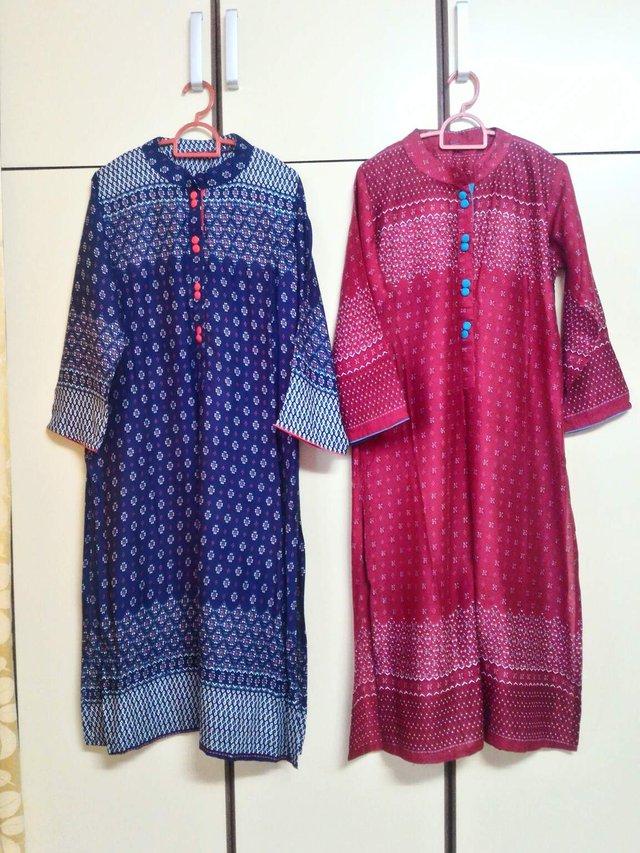 My mother also got some tops. These can be worn with leggings or a neutral coloured pants from a kurti.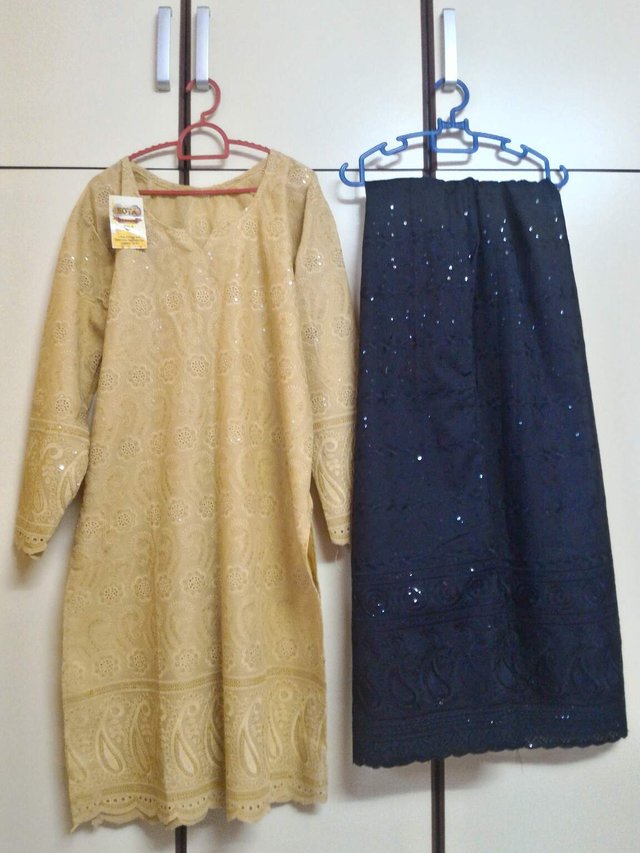 This is a set of sequined kurti that I got for myself. I rarely get simple colours but this year I got them. I bought both separately at different rates as they did not come together. I chose black sequined pants so that I can mix and match it with other tops apart from this.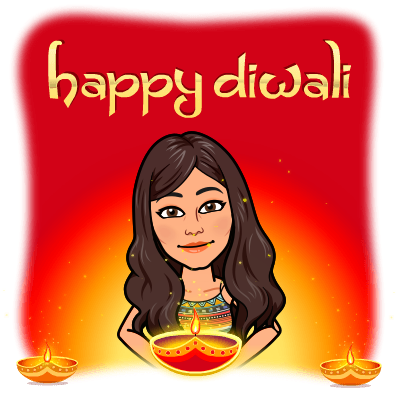 Diwali festival is tomorrow so I would like to wish Happy Diwali to everyone who is celebrating and Happy Holidays to the others who get holidays. Thank you for dropping by and have a great weekend!
Posted using Partiko Android