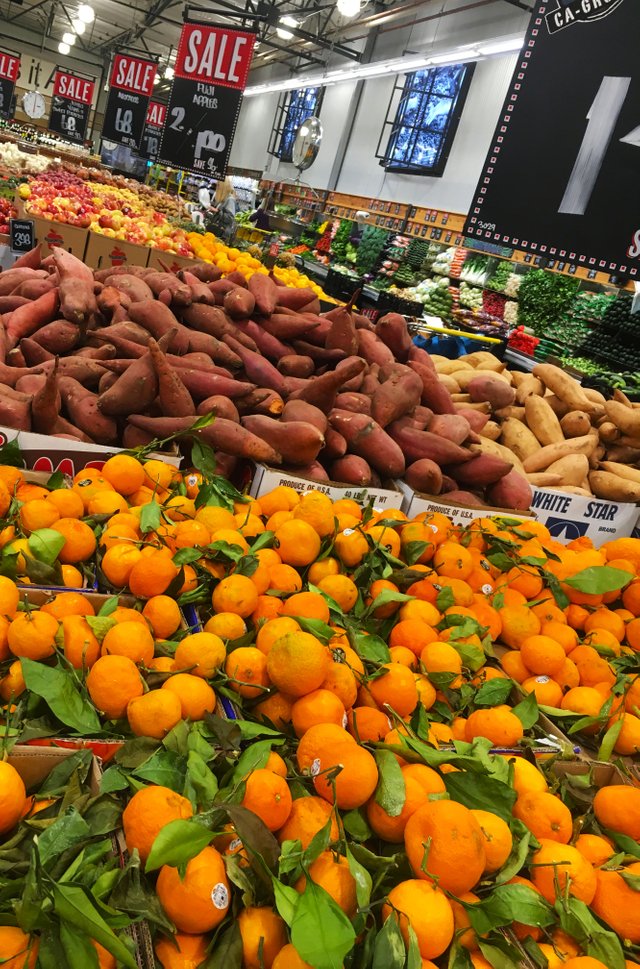 This is my first post for the Market Friday tag hosted by @dswigle which I learned about from reading @tattoodjay's article today.
Sometimes, we tend to take for granted the daily conveniences we have in the United States, such as this market in my small town.
I moved to this farming town almost three years ago.
I love where I live because everything that anyone would need is available in town.
---
😍I especially love my neighborhood grocery!😍
---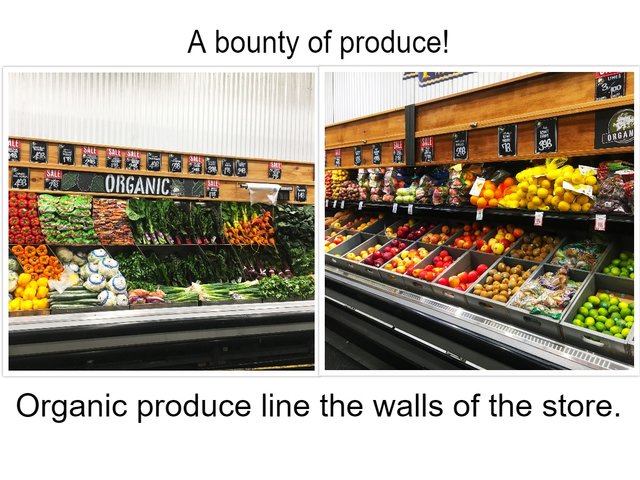 ---
All types and varieties of vegetable that one would need to prepare a healthy and nutritious dish!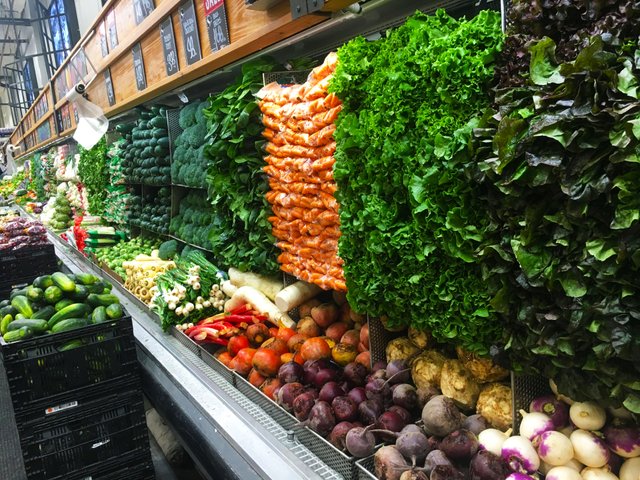 All the greens, root vegetables, sweet peppers of different colors, herbs...
---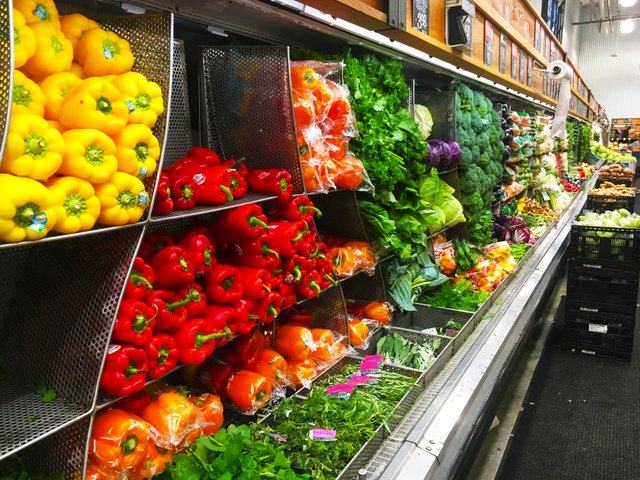 ---
Iceberg lettuce, corn, then for mirepoix: celery, carrots and...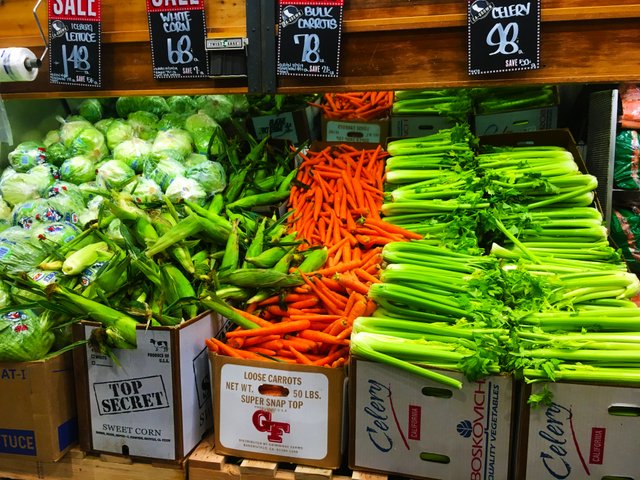 ---
... onions: white,red, yellow.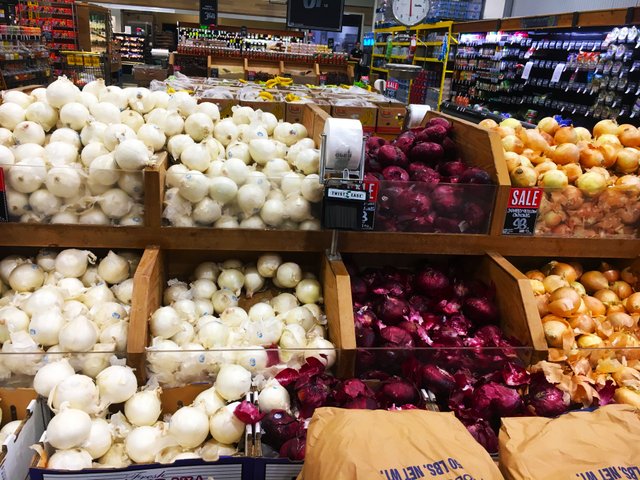 ---
All sorts of mushrooms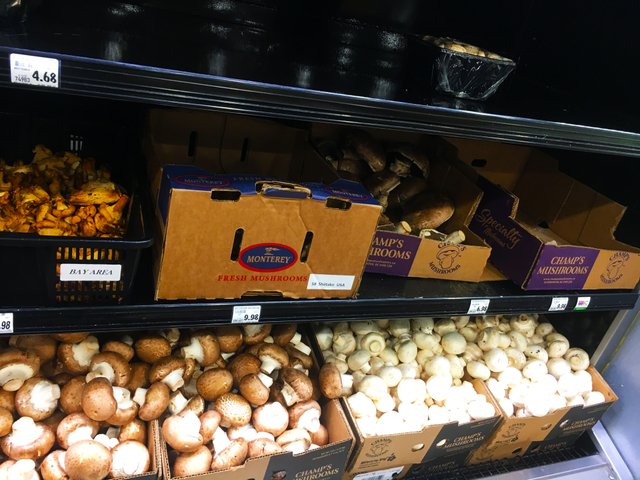 ---
Lemon, limes, all varieties of fresh peppers, fresh tomatillos, special varieties to tomatoes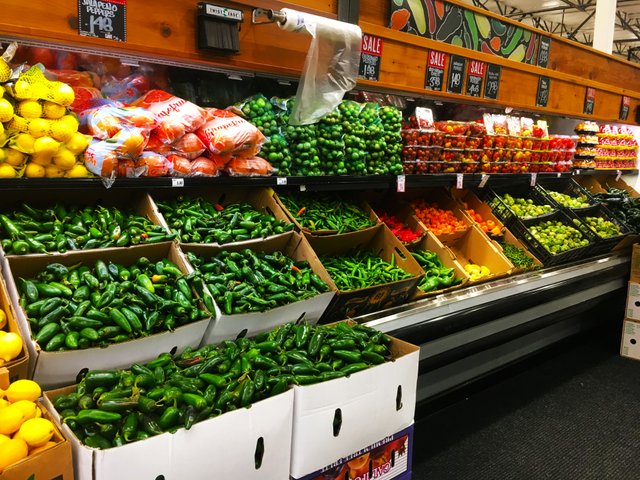 ---
Dried California peppers, cinnamon sticks, Piloncillo sugar, tamarind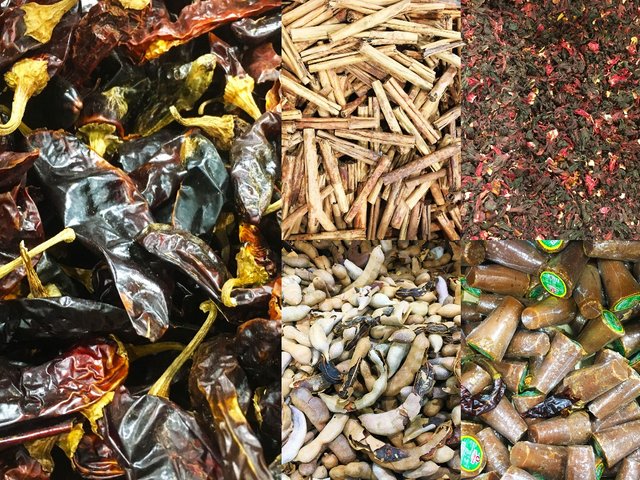 ---
Nuts!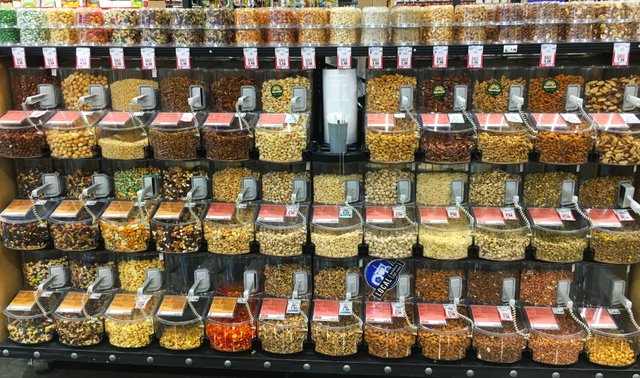 ---

There is just so much to show, and will do so on the next #marketfriday!
I am so thankful for this grocery store. The warehouse-wholesale-type of stores and others supermakrket chains pale in comparison when it comes to the types of foods you will find my my local grocery. I kid you not!
---

Market Friday is a tag initiated by @dswingle. Thank you for this opportunity to show my local grocery store, and thanks most especially to @tattoodjay for his encourgaement.

Thank you for viewing this article. I will see you again soon!

@silversaver888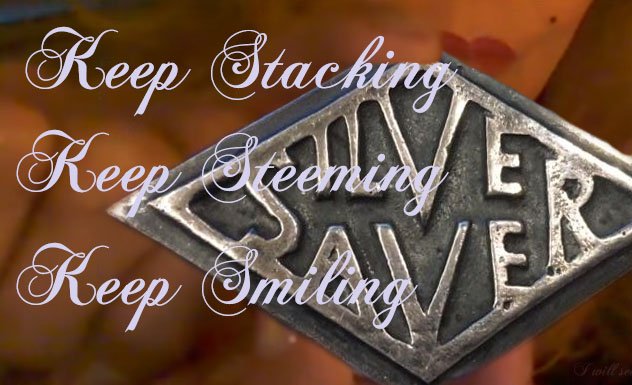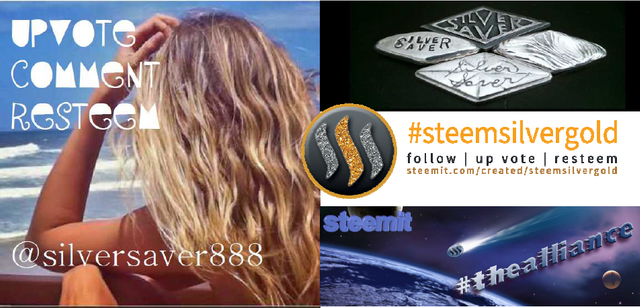 The Silver Saver Channel Bar, ltd. ed.
1 troy ounce, .999 fine silver, hand poured by MK Barz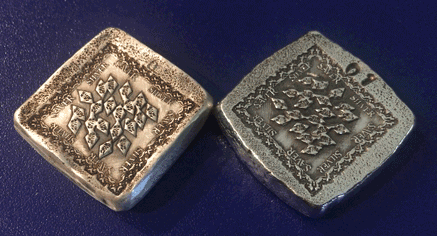 available from MK Barz and Bullion, click the link here. Use discount code: SSA10 to get a 10% discount for the Silver Saver Channel Bar.
Thanks for your support!
Thank you to the silver savers of steemit who have added the hand-poured Silver Saver Bar to their collection and stack. Do you have a Silver Saver Bar? Please let me know if you do the comment section below.


---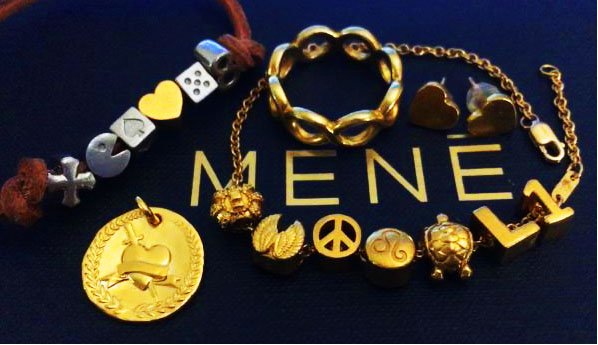 Mene 24K jewelry is a great way to build a gold and platinum stack.
Earn $5 in Mene credit for signing up for Mene with this invite link: https://Mene.com/invite/cK5BKh
---
Make it a Fantastic Friday!!!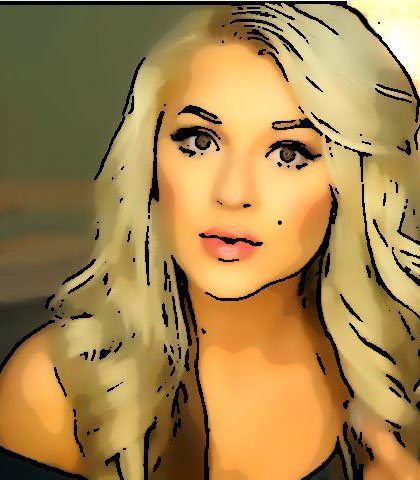 Hugs and Kisses 🤗💕💋!!!!
---
Posted via Marlians.com