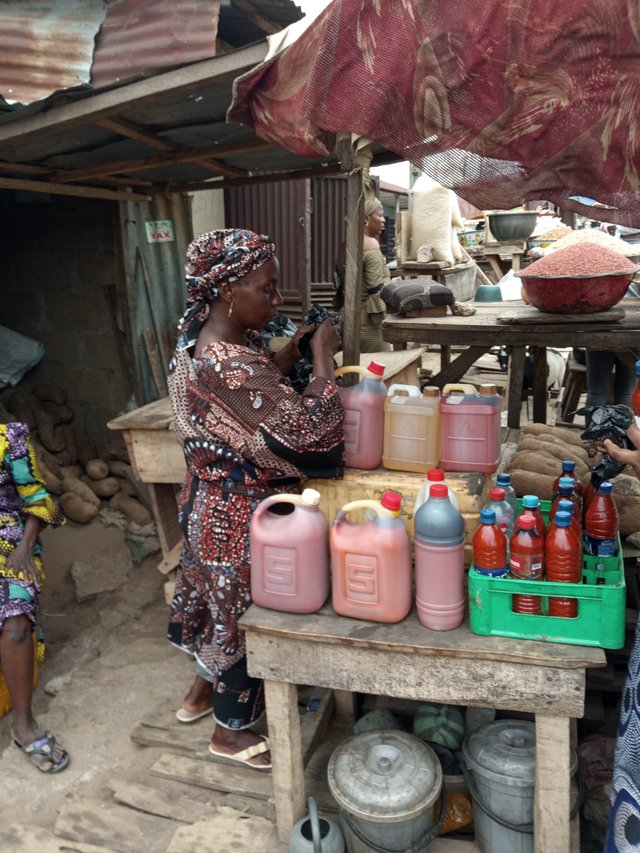 Hello Everyone 💕 💞,
This is a brief description of how my day went today after we heard the announcement few hours ago that today been Friday April 17 is to be used to purchase foodstuffs. I got a call from my mother in law to please get out into the market and get few things for myself and my family in preparation for the next few days ahead for the lockdown again. I quickly got up from bed and make some few transactions to get some funds. Then I went to the Olufadi Main Market along Edun.
The Olufadi itself is a hospital but the Main Market is right behind the hospital so they named the Market the name of the hospital as well that's some traditions which can not be changed at all. So here are some few moments in the market and also this is my own contribution to the #marketfriday Initiative by the one and only good friend of mine @dswigle.
Red Oil Palm Mini Shop
Here was an old woman who hail from Ogbomosho town but base in Ilorin town who made this red oil palm her own business for survival and for keeping her family going.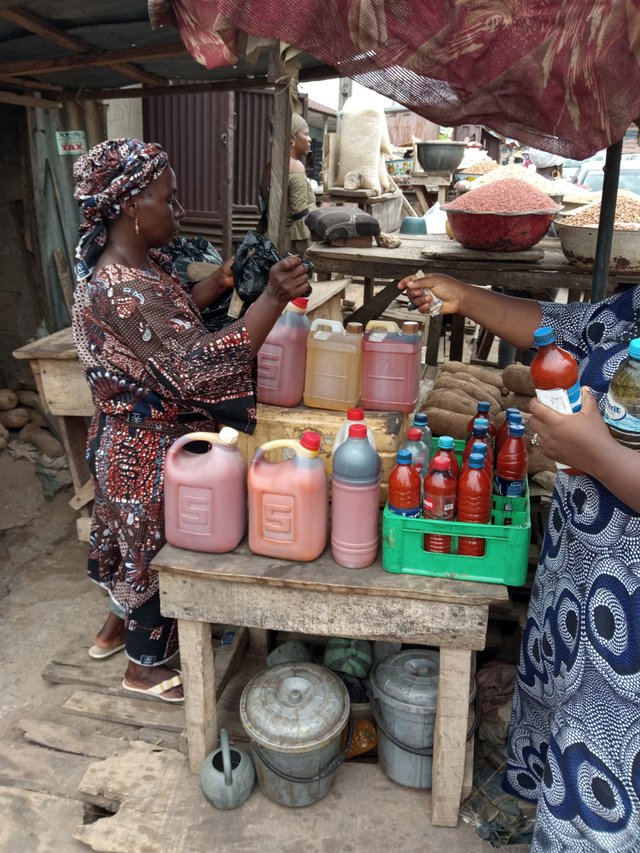 ---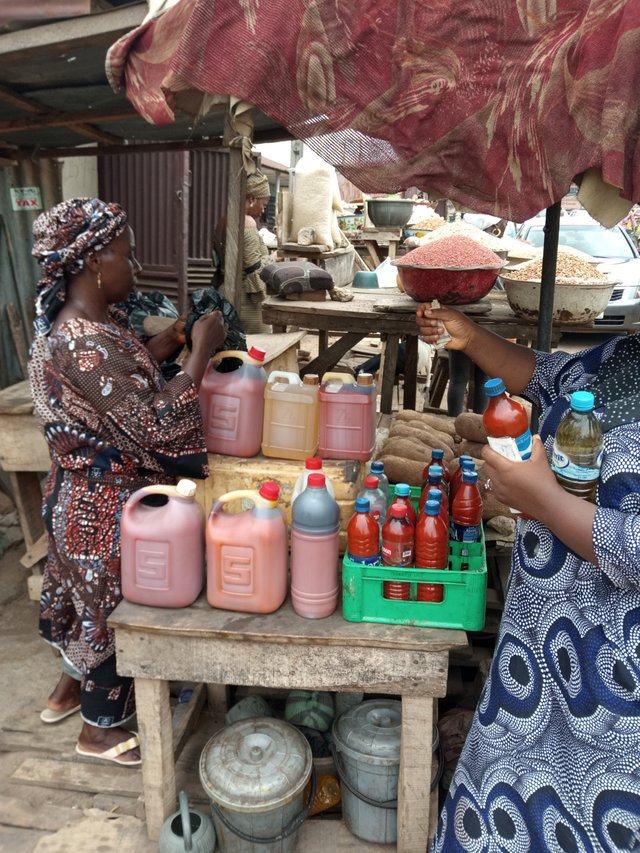 ---
Fresh Yam Stall / Shops
When I took a walk along the main walkway I saw so many things a very long yam stall also mini yam shops. I was called upon to come and have a look at their various yam varieties. They have the White Yam and also the yellow yam. Delicious when cooked properly.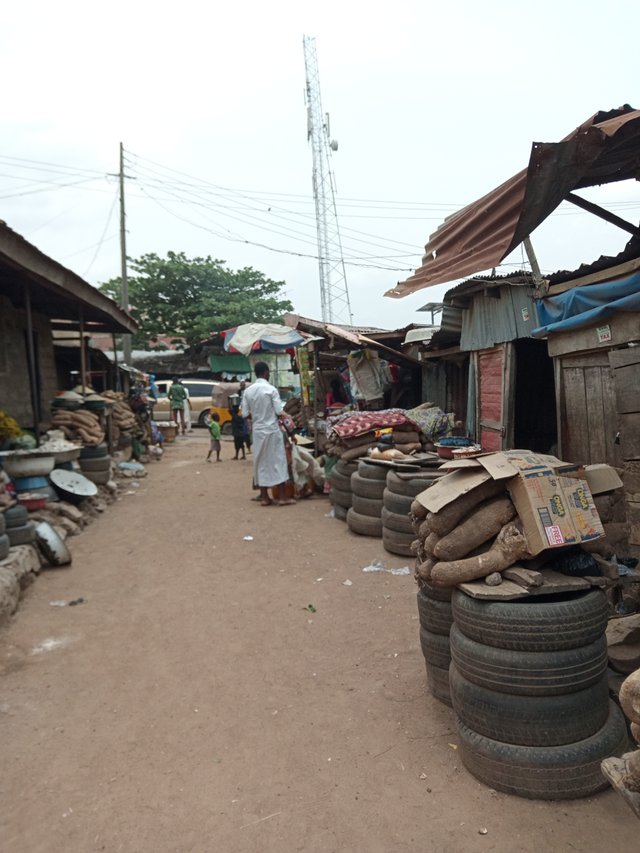 ---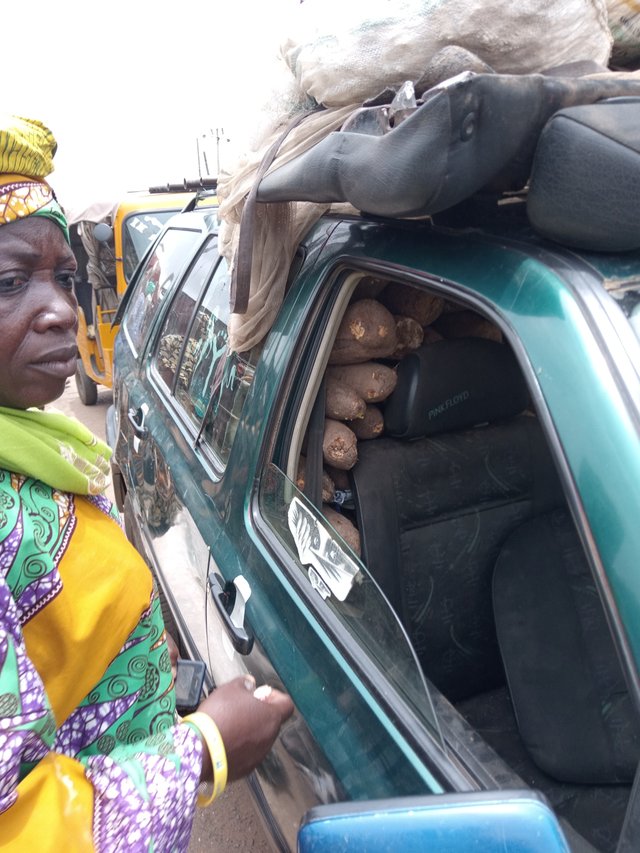 ---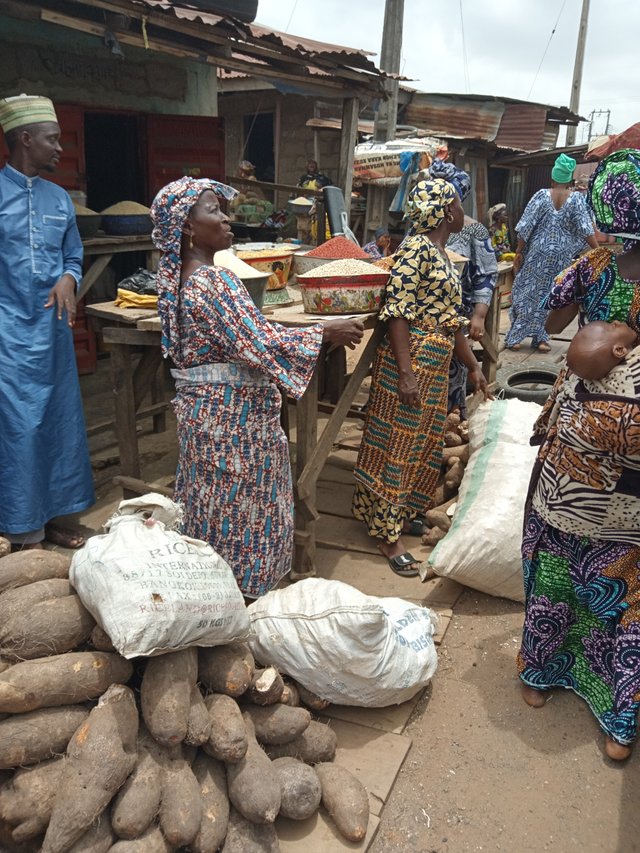 ---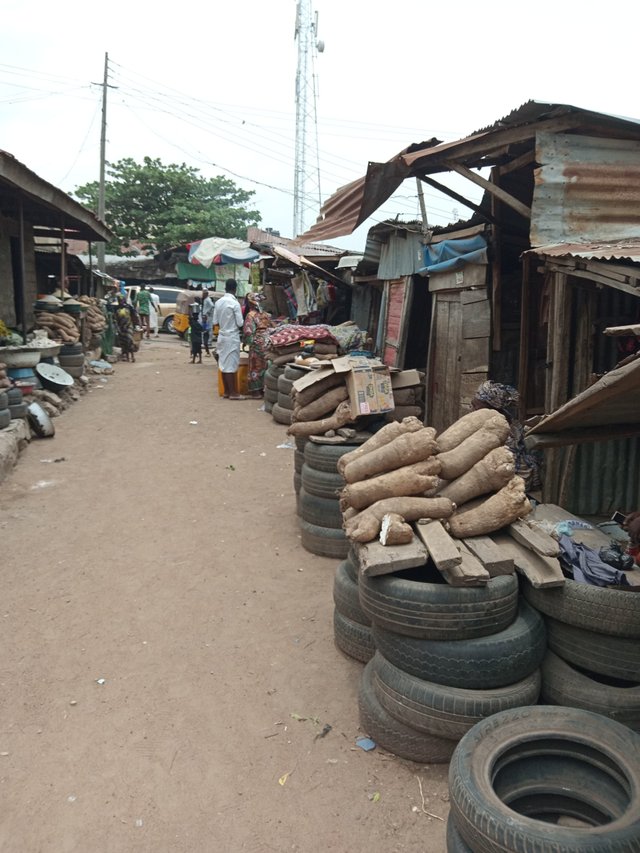 ---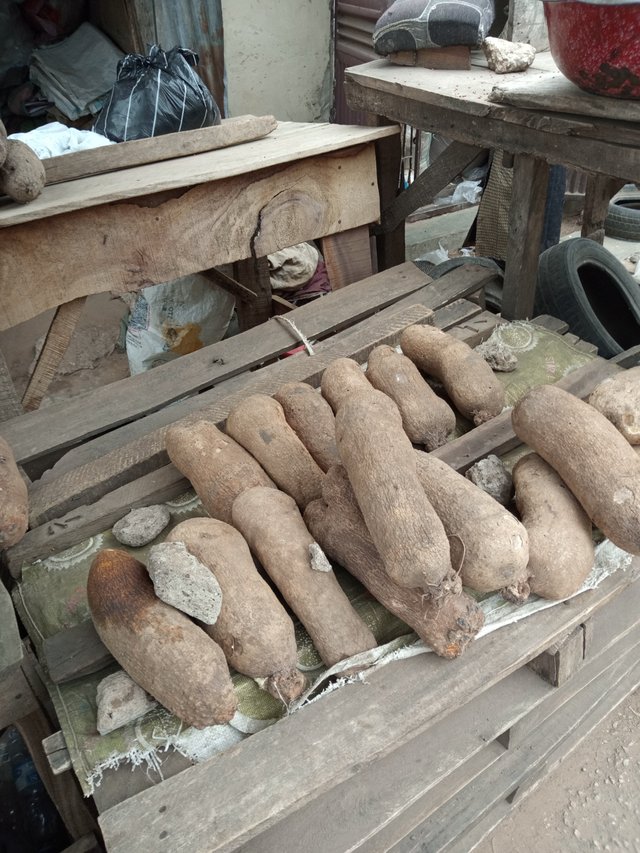 ---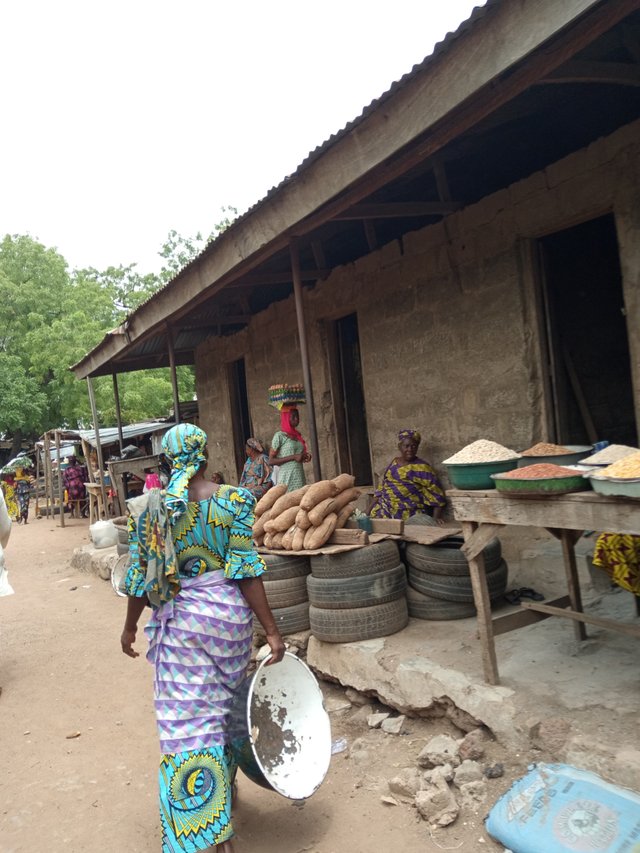 ---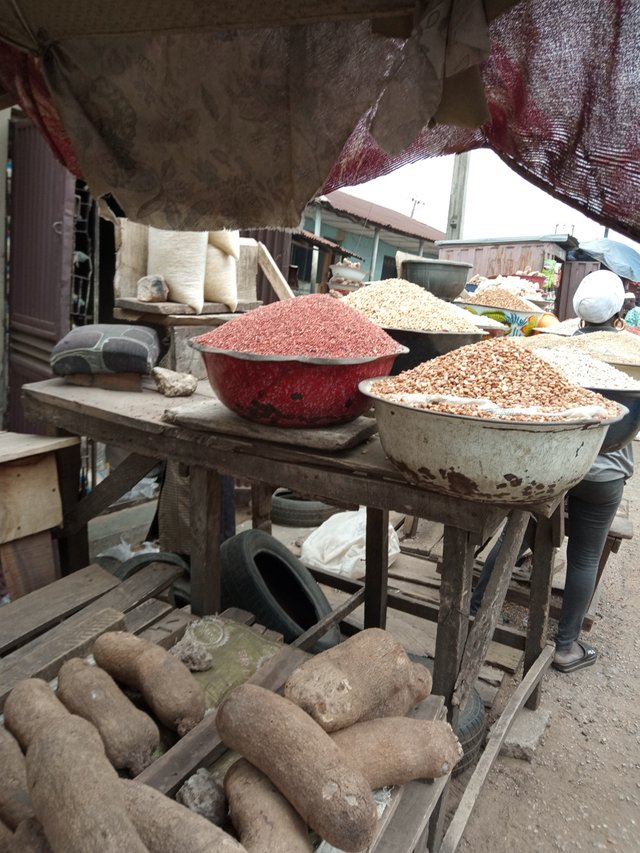 ---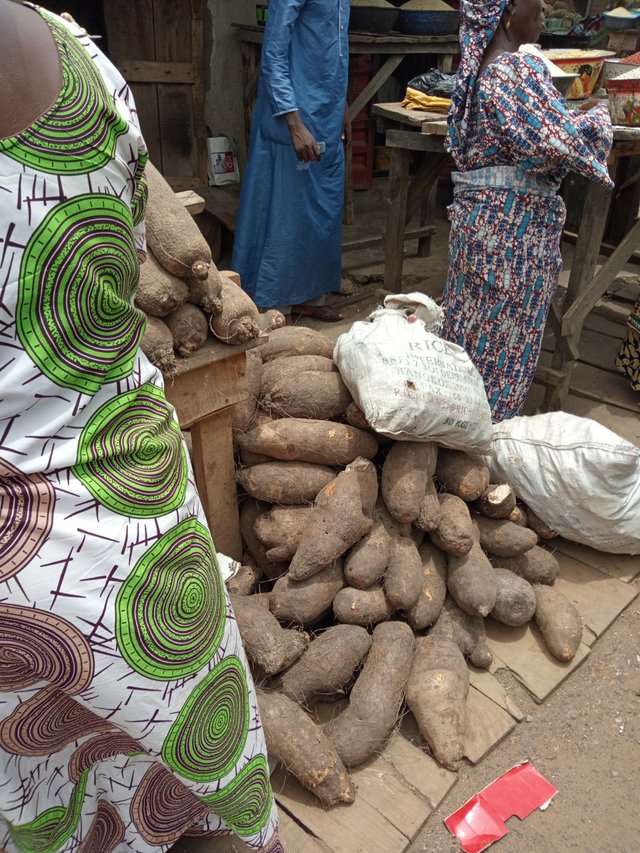 ---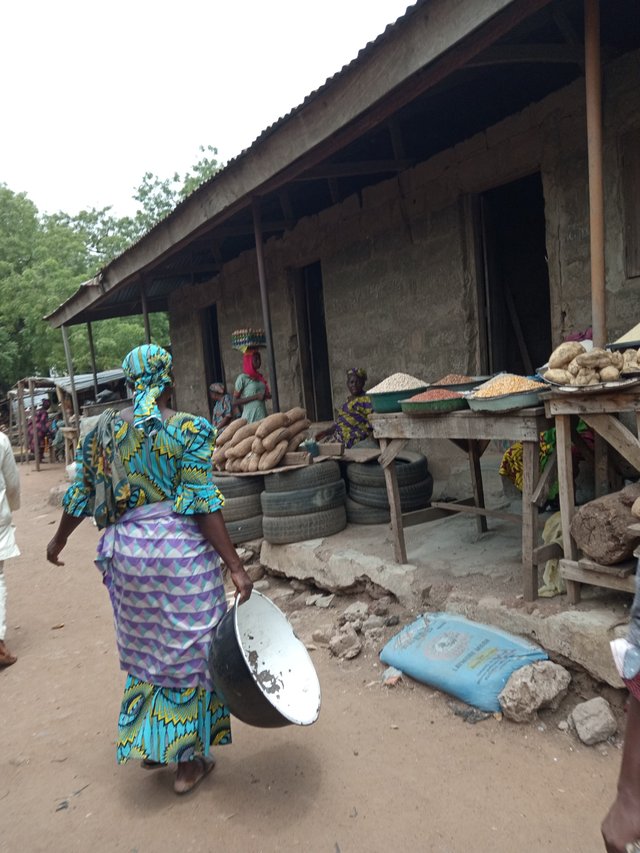 Grains Zone. Millet / Guniea Corn, Maize etc 🌾 .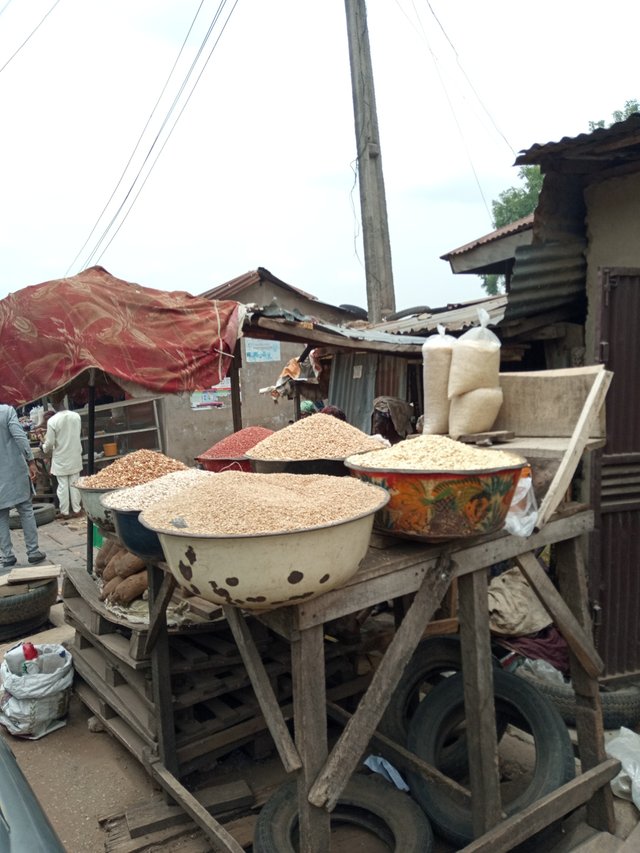 ---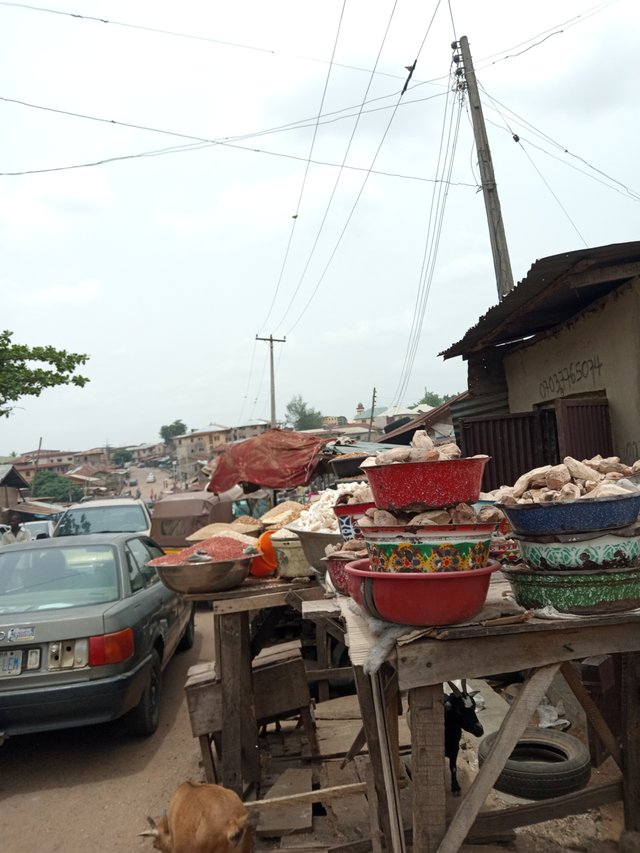 ---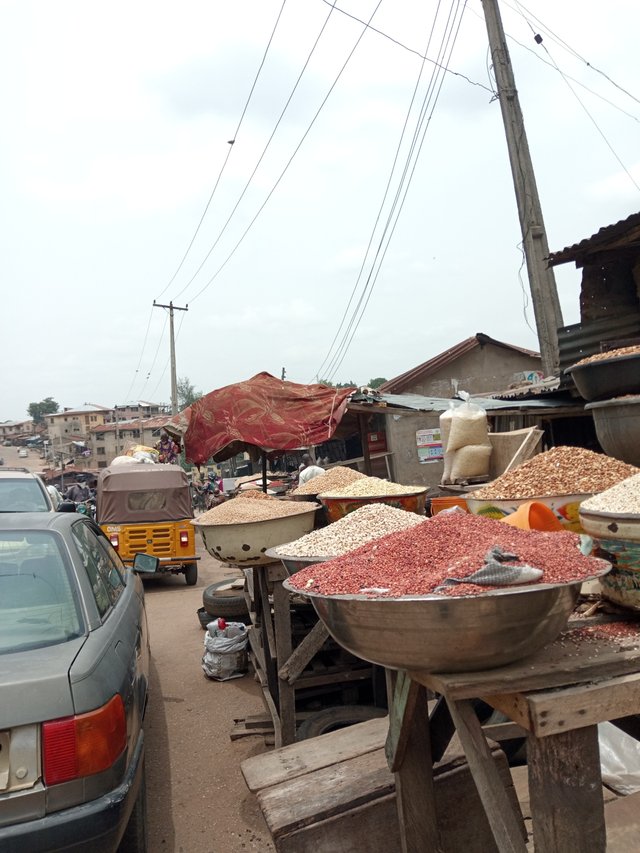 ---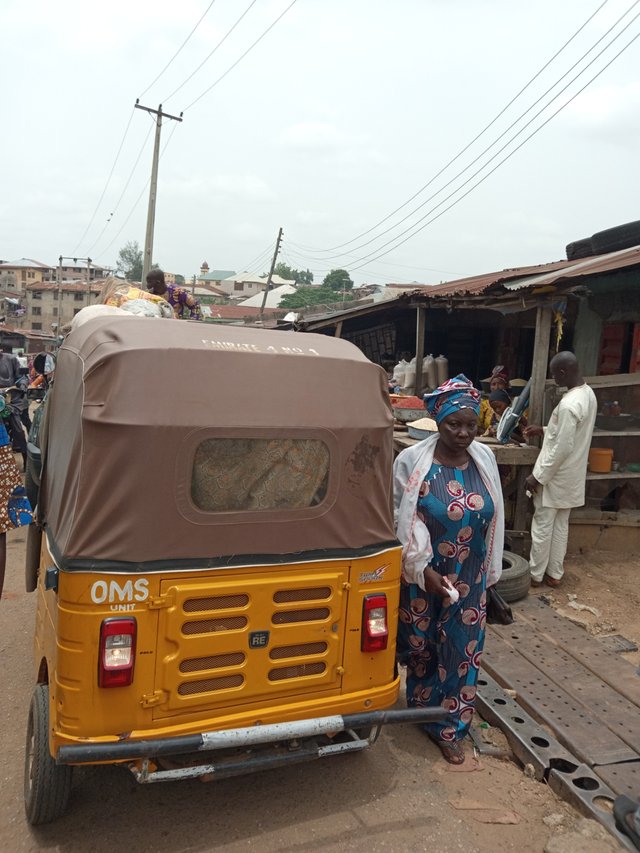 ---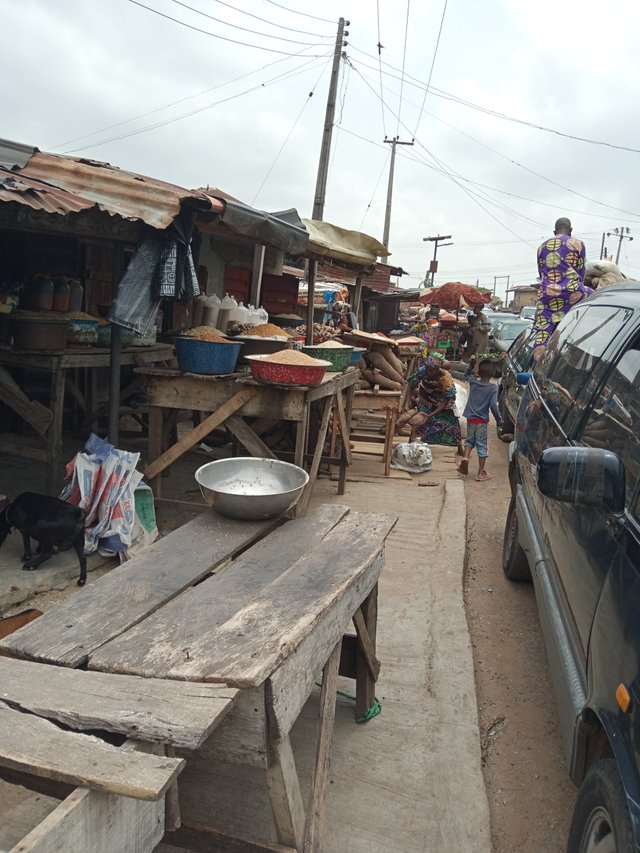 ---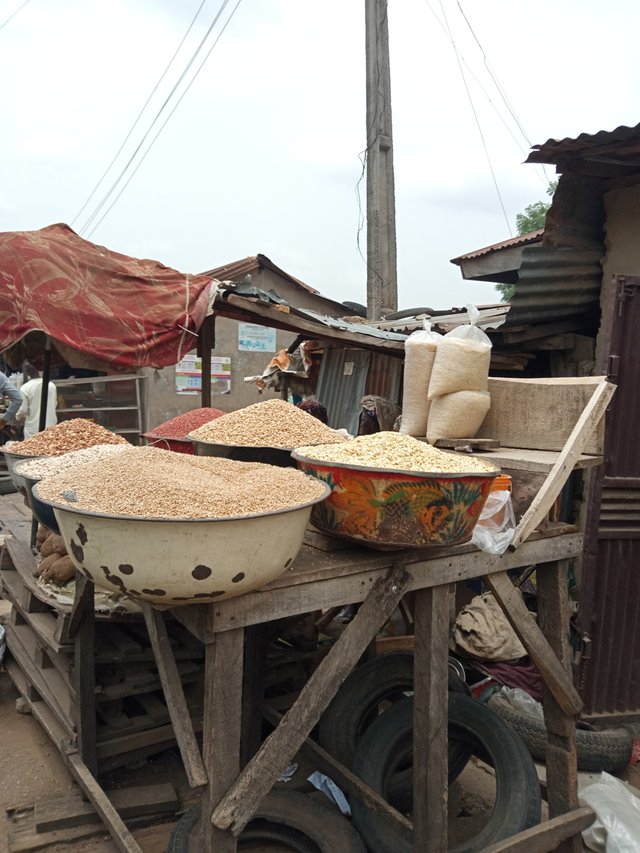 ---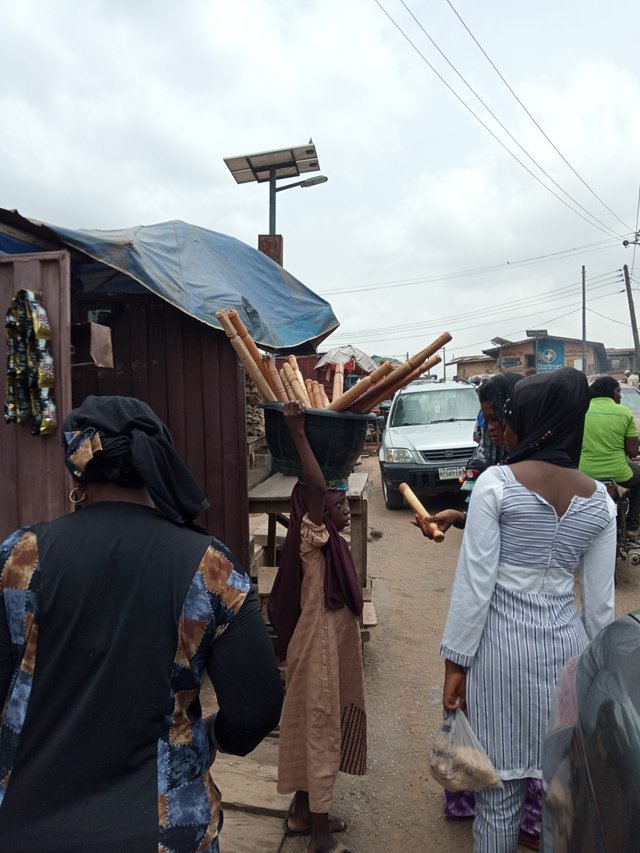 ---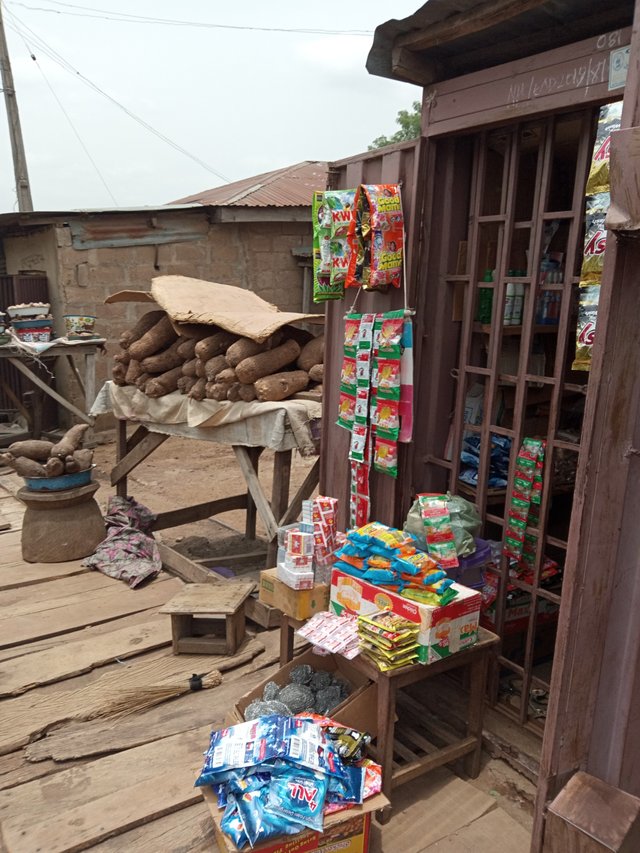 ---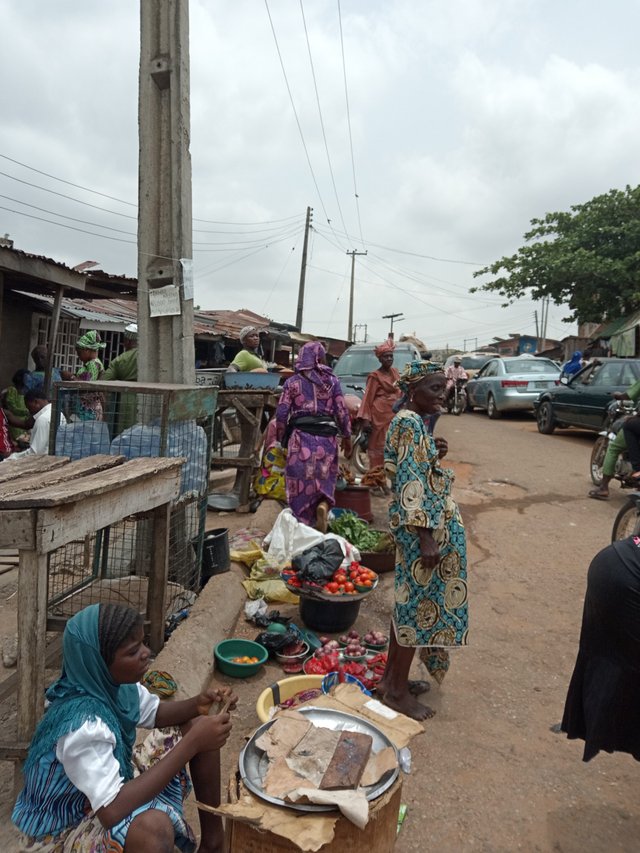 ---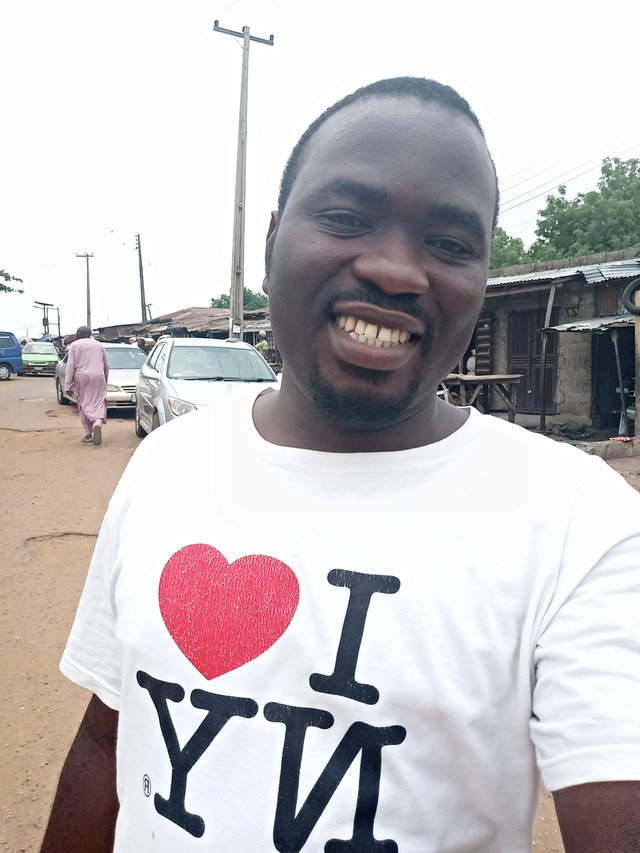 ---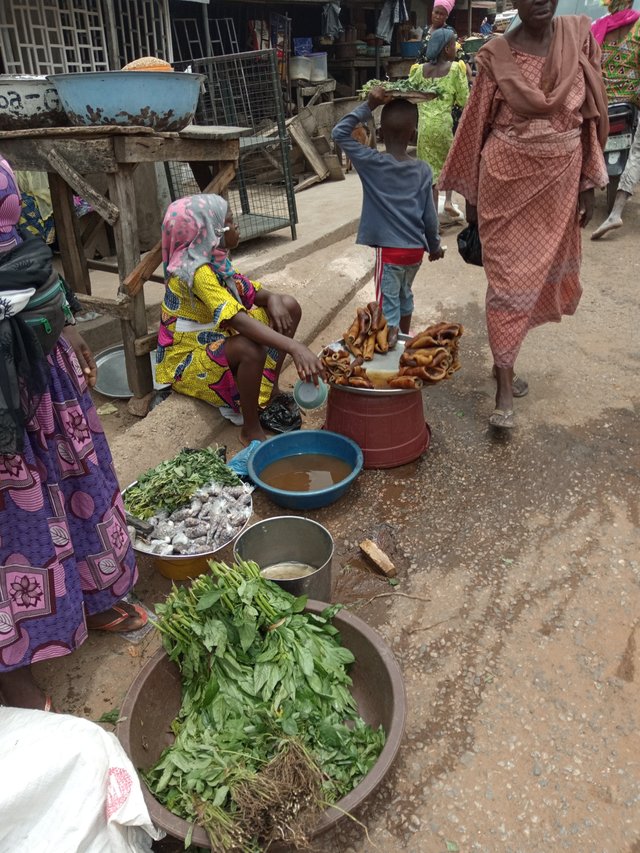 ---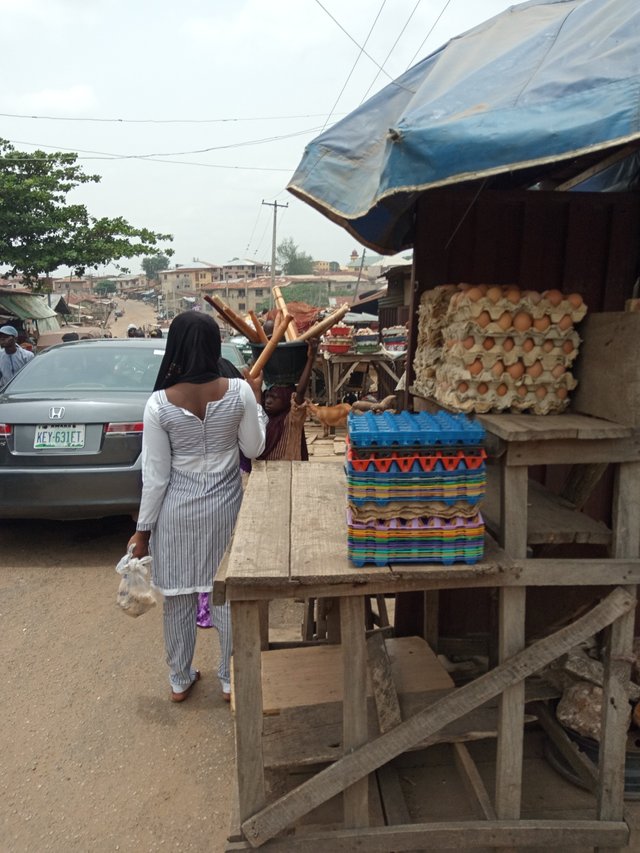 This was what I was able to captured within the period I was out before the commencement of the total lockdown again . I think you really enjoyed my article around the market square today again.
---
Thanks For Stopping by And checking Out My Blog 📝📖🗒️
---
_Original content by me, @mattsanthonyit _
---
Please important note▶️, order than any stated link in my post otherwise every other photographs used in my posts are originally taken and owned by me @mattsanthonyit, if you like them and wish to use any of my images please contact me privately. Thanks🔛.
---
🗓️Date Capture: 17/4/2020. 📸Medium capture: Infinix Note5 Smartphone. 🌍Location: Ilorin.Kwara State. Nigeria. 🕰️Time: 3:21pm ⚡Posted with: steempeak.com
---
If you actually like what you see😃😄😉,watch📷📺📸 and read📖📋 I would equally be grateful for an upvote♥️⚡ a very cool comment under my comment box or a resteem 🌀😏 for everyone to see ... and perhaps maybe you would like to follow me for more of my Post to show on your own feeds. Don't miss any of my Post.🔝. Special thanks to all who put big smiles on my face with Auto Upvote for always being supportive to me 💞💯.
---
Thank you for visiting my blog.
---
You Can As Well Join Me On Other Social Platform.
Twitter:
Check out Matthew O. Akinlotan [steemit @mattsanthonyit ] (@mattsanthonyit): https://twitter.com/mattsanthonyit?s=09
---
Instagram:
https://instagram.com/officialoluwagb...
---
YouTube:
[https://m.youtube.com/channel/UCPBPk8al3dnLy5xAWnbWT1w
---
Facebook:
( https://mobile.facebook.com/akinlotan...)
---
Hive:
---
⬇️⬇️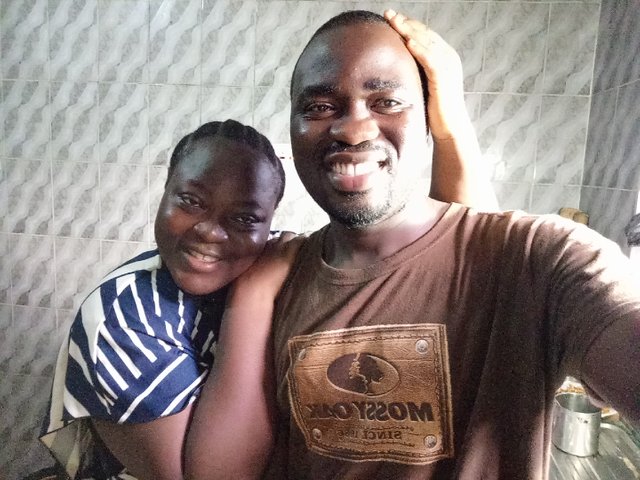 Matthew is a farmer and lover of steem. Steem has really helped my life to grow more healthier than I was, Steem testimony. I'm a Dad, husband and a hustler. Farmer who loves animals, he practice what he preaches . He is also a Photographer, Traveller , Mr Chef ( Loves Cooking) and above all, he is a blogger and a vlogger♣️♠️