El día de hoy mercado se genera una caida de 1.27%.
Today's market generated a drop of 1.27%.


Graph

Hoy es un día negativo 👎 98% de las monedas terminan con perdidas mayores a 1%.
Today is a negative day 👎 98% of currencies end with losses greater than 1%.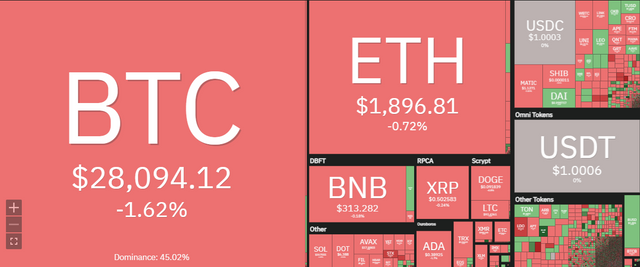 Colors of the Market


Designs Made to: sevillaespino