US Recession Imminent?
Has the US recession begun? You be the judge.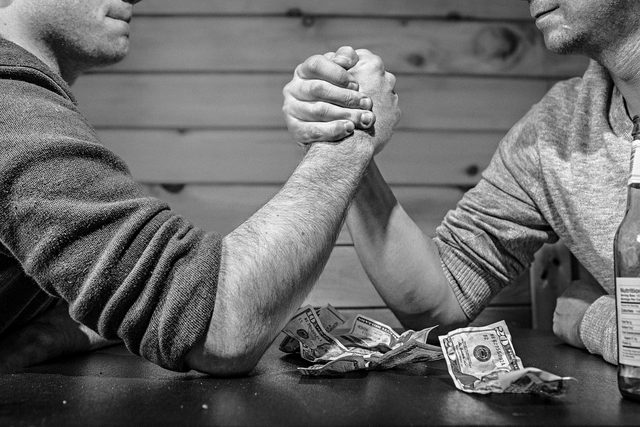 Source: pixabay
No one really hopes for a US economic recession as a decline in economic activity affects everyone in one or many different ways. However, there seemed to be a disparity in the news.
The newsstands are taking sides. It is interesting when different authors give different perspectives about the recession.
Some examples here are:
Don't wish for a recession! Even if you hate Trump -- Yahoo! News
Parts of America may already be facing recession -- The Economist
Everyone is losing their mind about the possibility of a recession, but in reality the US economy is fine -- Business Insider
Why people should not get too worked up about recession fears -- CNN
Pro-Recession articles frown upon imminent economic disasters, referring to the beginning of worker layoffs, a gloomy economy and reduced investments. Whereas anti-recession articles paint a smile on everyone's faces, citing confidence in consumer spending, lack of searches in 'unemployment benefits' and strong manufacturing production.
Here's my take on recession:
Recession has already begun
Market forces are inevitable. But this is not true for an economic recession. Economic advisers learn from their mistakes in 2008. Policymakers will tweak every economic downturn so that it would not resemble a global-scale recession. The better the adjustments made to a country's economic policies, the better the economic stability.
A rising US population creates a buffer for market inflation and demand
Statistics from the US Census Bureau show that the US population rose from 304 million to 327 million in the last 10 years since the last recession. The increase of 23 million in the population of a developed country and surprising, compared to the UK which saw its population growing only from 62 to 66 million (2008 to 2017).
Population growth creates [an] increase in demand. Supply increase is needed to match the demand increase if inflation is to be kept in check. When supply cannot or does not increase with demand growth, inflation can rise quickly.
Source: Hemanshu Desai answered to a question on the relationship between the human population and its inflation rate on Quora
US-China trade wars: Boom or Bane?
The US trade war with China drew mixed opinions from senators. Most lawmakers 'agree with the administration's concerns about unfair Chinese trade practices', hence did not 'overtly challenge Trump's trade war'. Source: CNN
Will the trade war firm up the US economy or will the fallout with China lead to dire consequences? This could change the tide of the economy and any doubts about the recession.
-Tysler