This morning I enjoyed one of the new episodes of Chef's Table on Netflix with my coffee. I just love to discover the stories of chefs who have chosen to follow their love of food and developed their passion into so much goodness and beauty.
This episode was about Corrado, the Sicilian pastry chef who runs Caffè Sicilia in a village called Noto.
It is so inspiring to me to see the incredible work and passion with such a desire to create something beautiful and authentic and using only the best ingredients from the land.
He talked about how where there before was fruit orchards, now there are supermarkets and he said something very true, do we really think this is civilisation? So Corrado, when traders no longer wanted to buy the Sicilian Romana almonds and they were in danger of becoming extinct, went about to have it organised so they would buy directly from the farmers and he has managed to do so, to make sure the almonds from Sicily is still available. I want to try and make his almond ice-cream and I also more than before want to travel to Sicily and to visit Caffè Sicilia!
In a good and inspired mood it was time for Sunday market at the Bastille, only 5 minutes away. I arrived late so most of the merchants had started packing up, but enjoyable anyhow and I managed to get a few ingredients for the week ahead. Not the best photos but it gives a tiny view of a part of Paris I appreciate very much. It is a direct connection to the earth and people growing our food. It is a blessing.
Fresh new garlic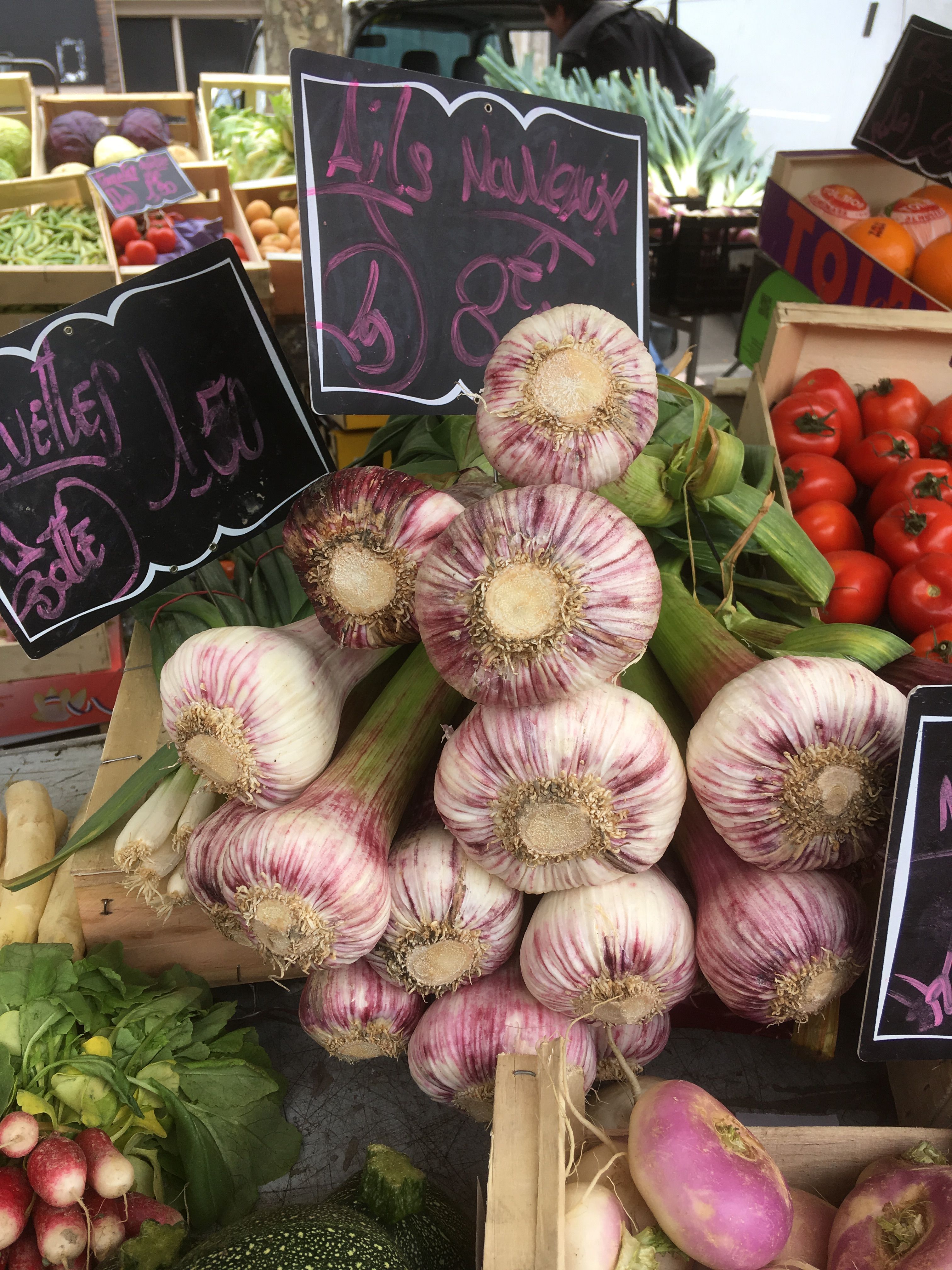 The watermelon guy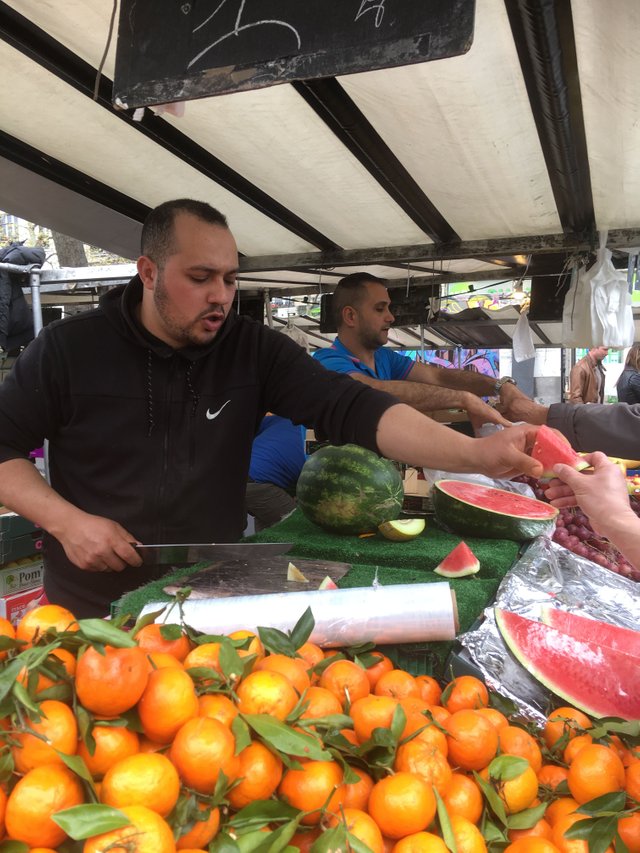 Always someone giving you a little flirt in France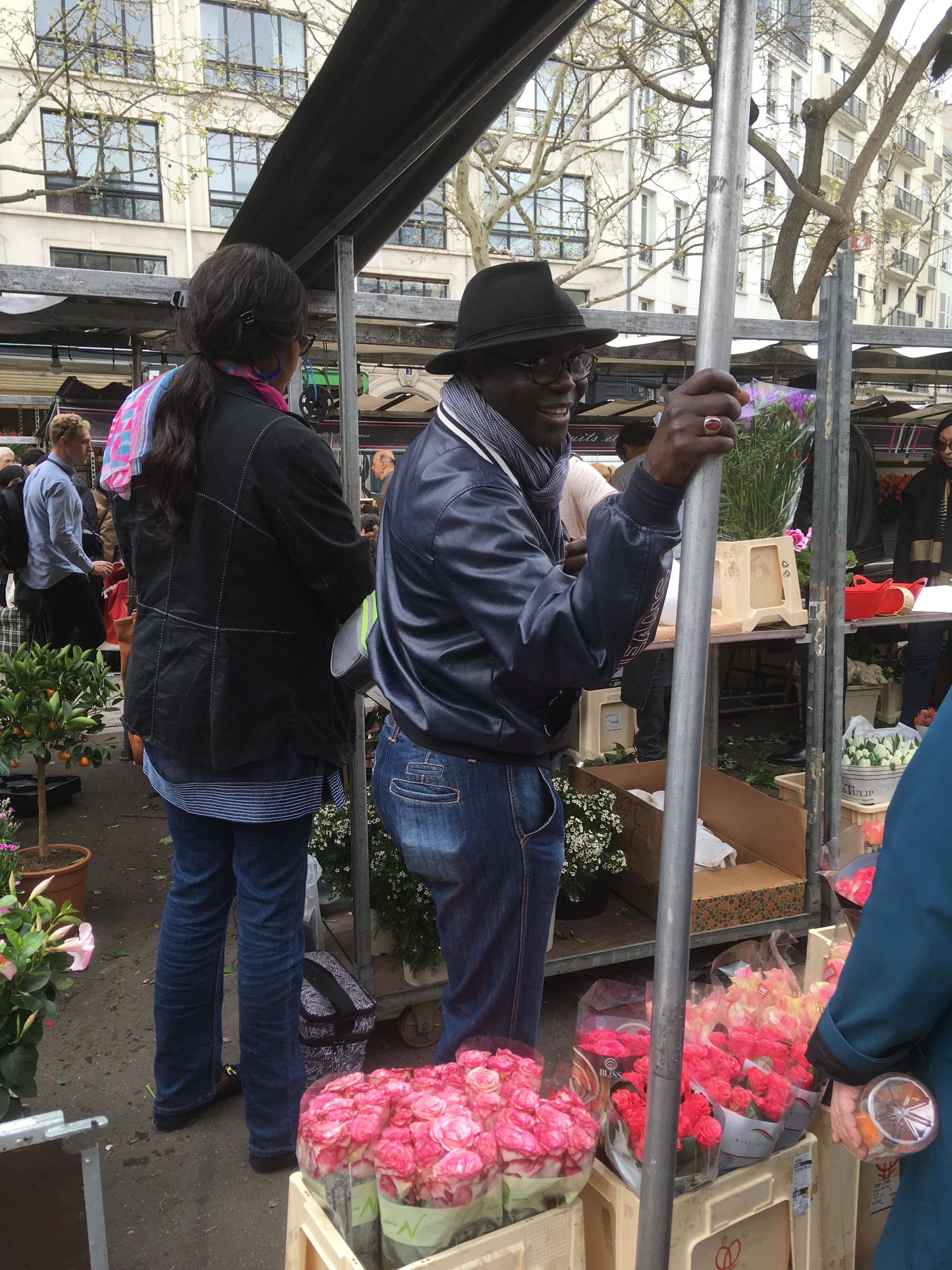 This is my favorite herb man. Today I got just coriander.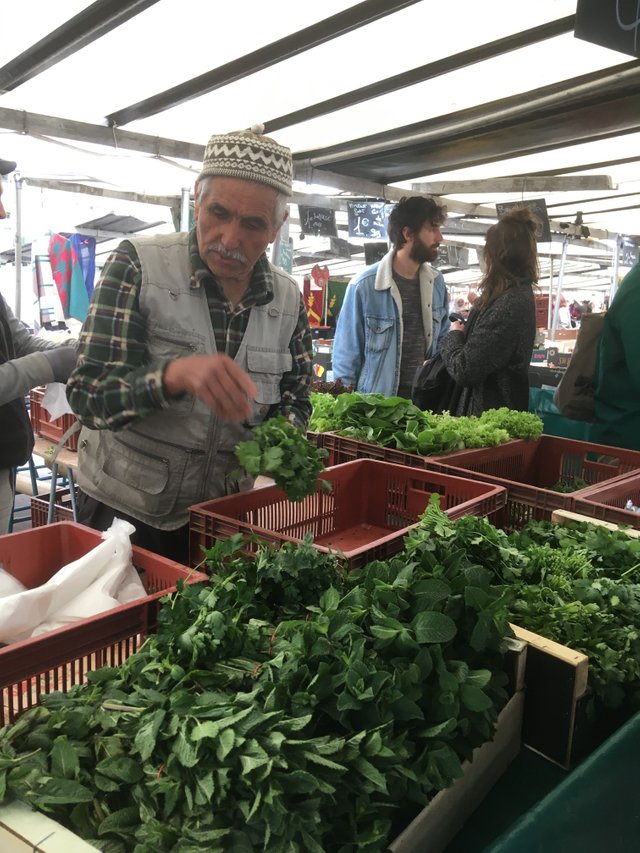 Some mint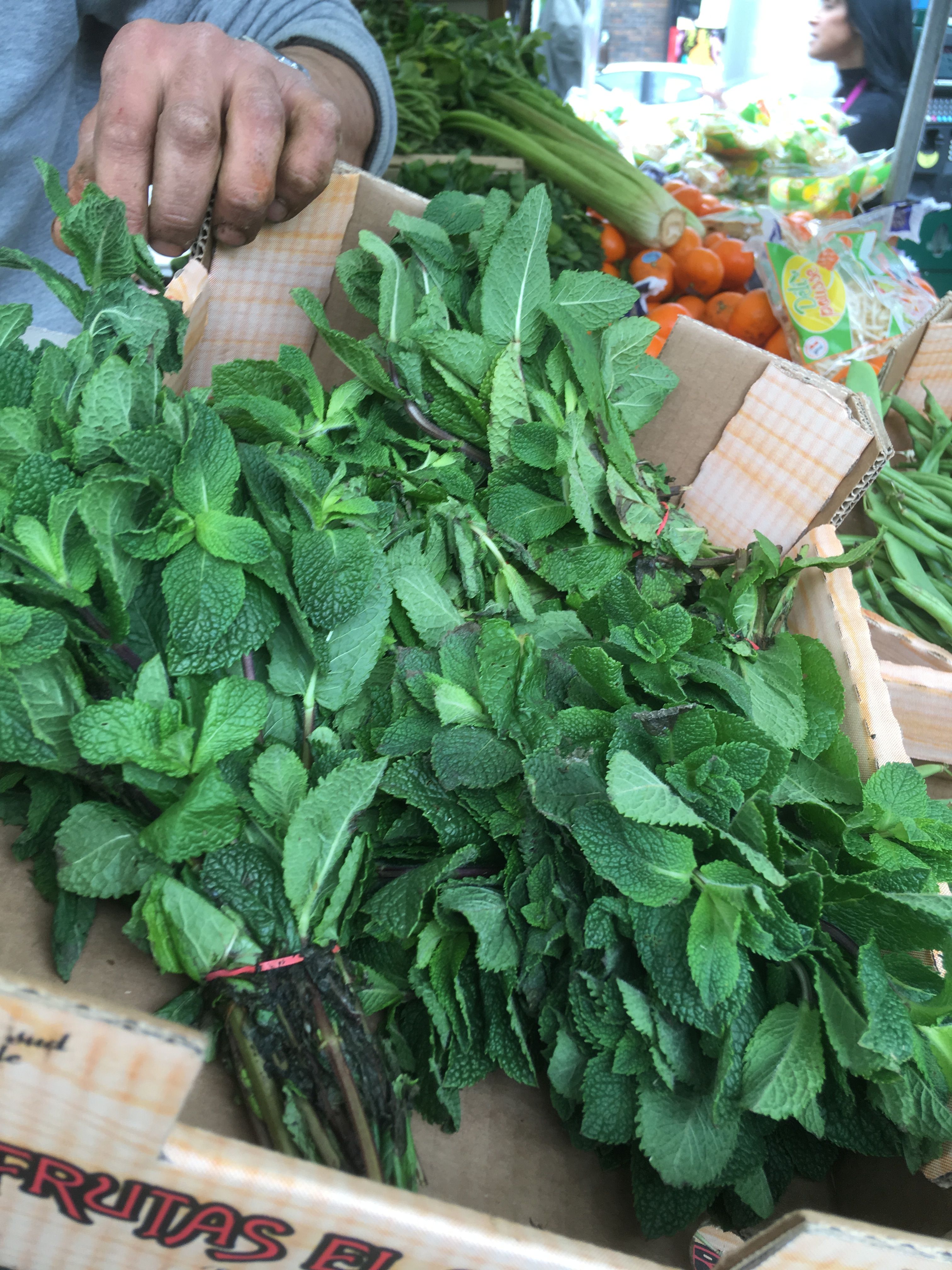 Always lots of pretty flowers too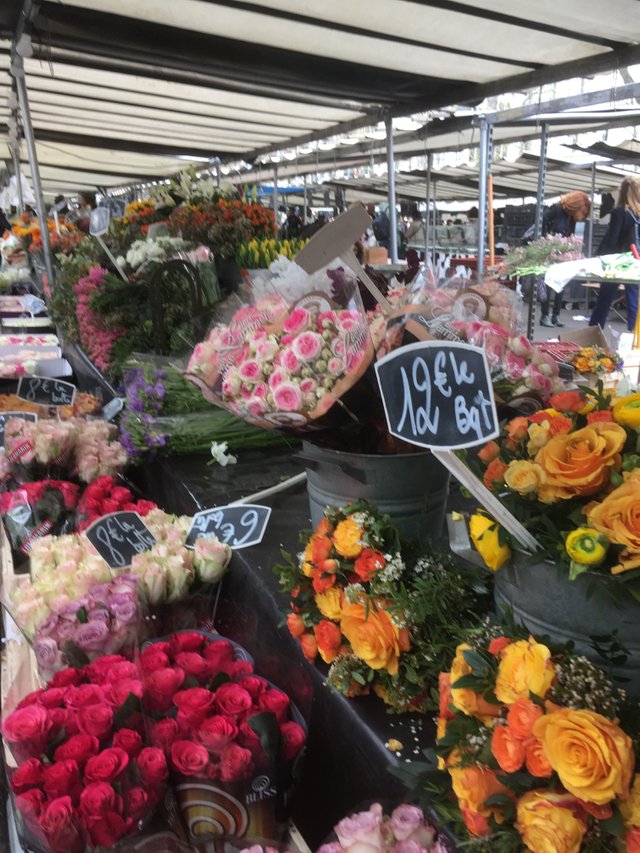 Its asparagus season.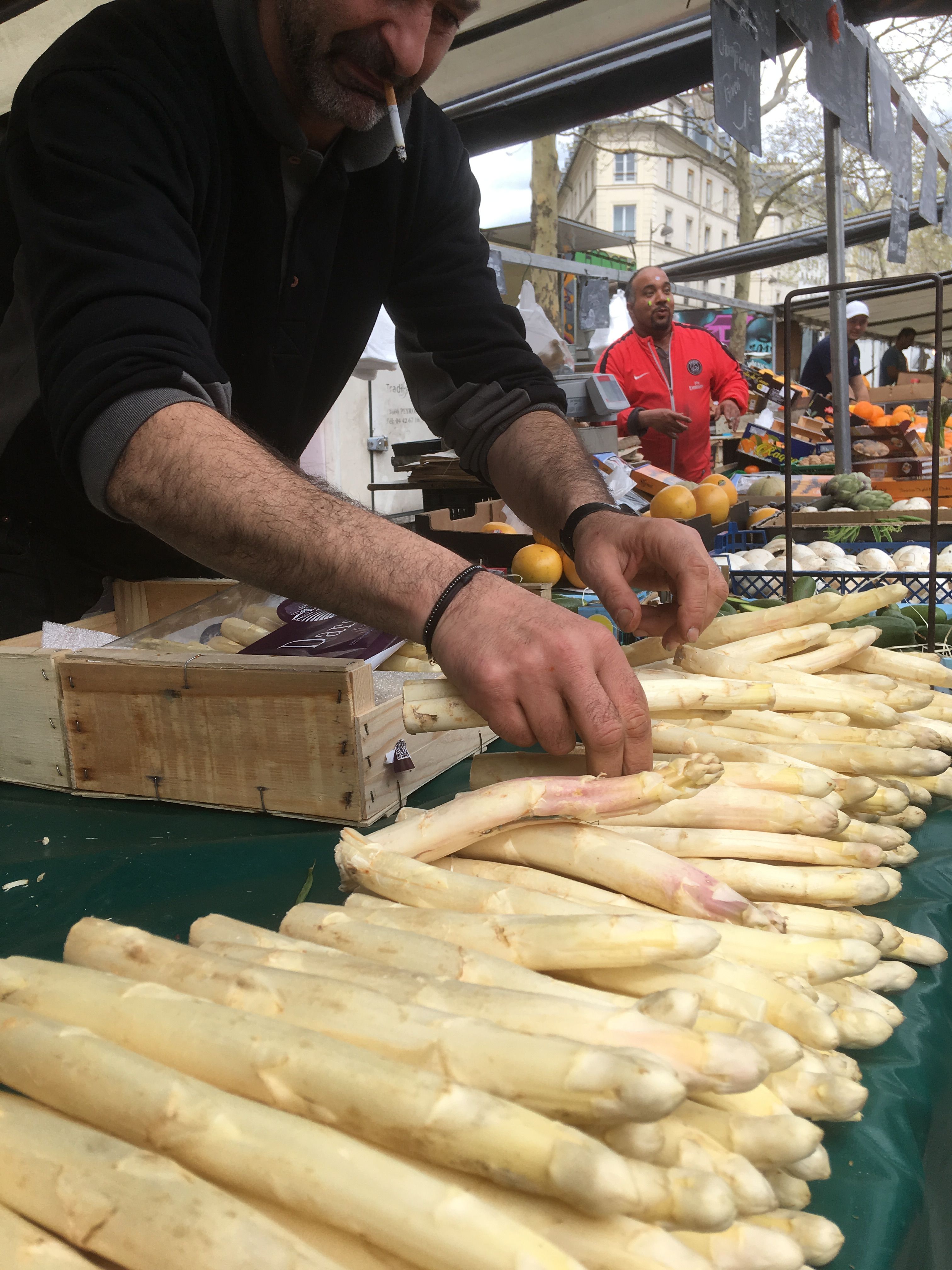 And fresh peas too. Next week I will get some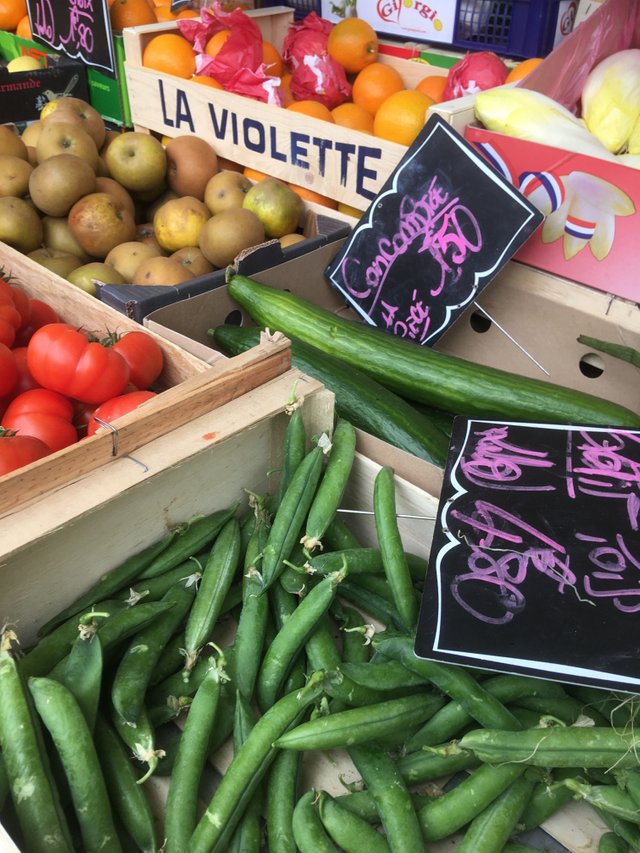 I did get some walnuts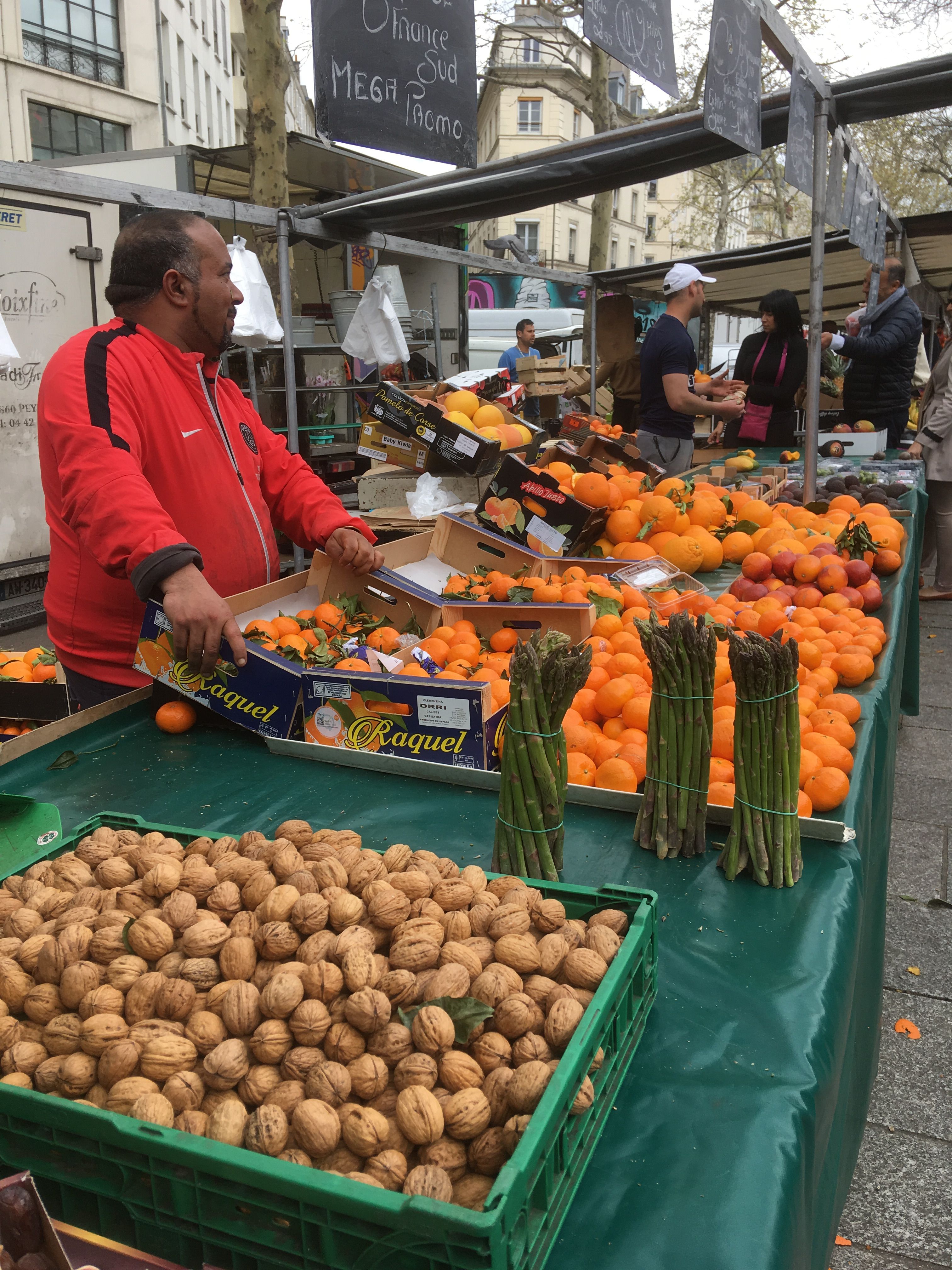 I hope you enjoyed and support local and seasonal food as much as you can. Wish you all a happy week.