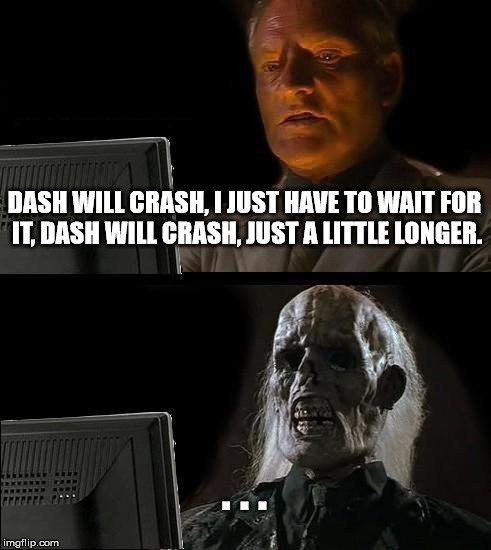 Poloniex seems to be getting hacked so that may have something to do with the sudden price change of Bitcoin, though I'm not surprised about Dash anymore.
Currently:

---
Update: The attack appears to be under control now
---
Wanna buy Dash with debit?
Trading Dash for cash?
Don't have a wallet yet? This one's dummie proof!
Get 3% off on your Dash mining contract with the code: kU1MOT
---