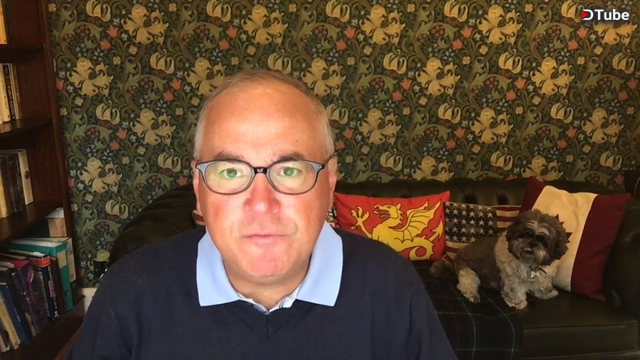 ---
In this report, I cover the early market action from London on Thursday, November 15th, 2018. I look briefly at the precious metals, the stock market, the dollar, the bond market, and the oil price.
Today I touch upon the ongoing questions being raised by an Australian economist, John Adams, about the integrity of Australia's gold reserves being held at the Bank of England in the City of London. I spoke about this matter a few weeks ago and in his latest update Mr. Adams points out that the Aussie Central Bank, the RBA, is now refusing to answer some of his questions pertaining Australia's supposed 80 metric tonnes of gold held at the Bank of England.
With the question surrounding Venezuela's gold at the Bank of England, I asked the question of whether, even though the gold bars seem to be at the Bank of England's vaults, the gold has been leased out many times over. My concluding opinion is that the Bank of England is reluctant to allow its clients to audit or even take possession of their gold because they are most probably leasing the gold they are supposed to safe keep many times over in order to manipulate the price of the yellow metal.
Use promo code maneco64 to get 0.5% discount at https://www.goldinvestments.co.uk/
Support the channel:
maneco64 store: https://teespring.com/en-GB/stores/maneco64
https://www.paypal.me/maneco64
https://www.patreon.com/user?u=3730528
EOS: gmytknjugyge
BITCOIN: 1AkNoKzbZXJ75BbeGkD2ekUDJQNWDrBgMA
BITCOIN CASH: qzfcsu05c9ephzv8qzl7ysvn4lfclzneescfhre4r5
ETHEREUM: 0xfffd54e22263f13447032e3941729884e03f4d58 LITECOIN: LY6a8csmuQZyCsBZbLDTQMRuyLdsW9g2na
DASH: XgCTCWbz3yMYZKwNH9o8e
"The RBA saysShut Up and Go Away": https://www.youtube.com/watch?time_continue=1&v=Qa4Q3PR7jrg
"Is Australia's Gold Safe with the Bank of England?" :