Big Tobacco Ready To Venture Into The Cannabis Industry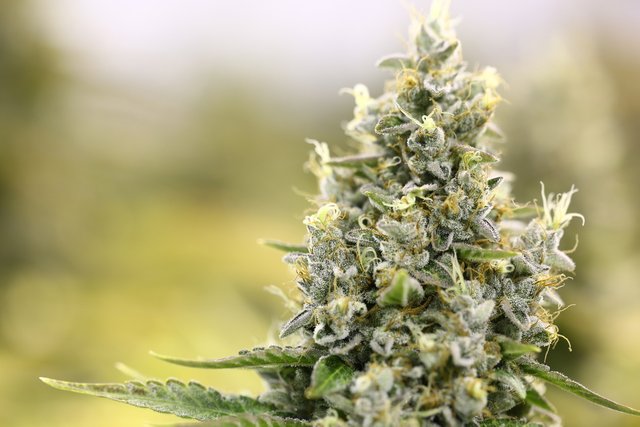 It is no surprise that big tobacco companies might be wanting to stake a claim in the cannabis market.
Over the last decade, smoking prevalence in the US has dramatically decreased. And since 1980, global prevalence of smoking is said to have declined about 42 percent for women and down 25 percent for men. Considering that there are billions here to be made in the cannabis industry, it's no wonder that tobacco giants might be considering the move to providing cannabis products.

Imperial Brands Plc in the UK is said to have recently sought out the services of an expert and leader in the field of medicinal cannabis. Just to give you an idea of the size of Imperial Brands Plc, this company has yearly revenue in the tens of billions.
The expert they called on was allegedly Simon Langelier who is the chairman of a supplier of cannabis oil extracts; PharmaCielo Ltd. And Langelier is said to has temporarily joined the board for Imperial Brands Plc, to act as a non-executive director.
It's reported that Langelier will be tasked with widening consumer adjacencies for the company, he's going to help them to diversify. It's rather clear that Imperial Brands is going to look now toward getting more involved in the cannabis market.
When it comes to the popularity of consuming cannabis, it's growing around the world. In the US for example, you can see from the chart below how popular the activity is compared to the consumption of other items.

Imperial Brands aren't the only big tobacco player that have been looking at the cannabis industry either.
But if these companies look to sell cannabis instead of tobacco, will the consumers be willing to trust purchasing their product from them rather than someone else. After all, the tobacco industry doesn't have the best reputation; maybe cannabis can fix that for them?
Their interest with tobacco companies to get involved in cannabis might also be something that has been brewing for many decades, and not something that's just flourished recently because of the new push for legalization and acceptance of the plant globally. It's reported that since the 1970s, big tobacco companies have been interested in cannabis and the legalization thereof.
The cannabis market in the US has become so sizable that big consumer product companies are unable to ignore it now; they'd be foolish to. The cannabis sales for 2016 were estimated to be somewhere around the ballpark of $6.7 billion and it's expected that those sales are going to top 20 billion within just the next couple of years.
And the $6.7 is just for "legal" sales of the product, whereas "illegal sales are estimated to be somewhere around $40 billion.
The legalization of cannabis has been described as the fastest growing industry within the US and it's projected that it could bring about the creation of more than 250,000+ new jobs by 2020.

banner by @son-of-satire
Pics:
Iriana Shiyan Shutterstock
digiday.jp
Euromonitor International, MBD via Bloomberg
Sources:
http://www.economist.com/blogs/economist-explains/2015/07/economist-explains-7
http://www.bloomberg.com/gadfly/articles/2016-04-20/marijuana-could-be-big-tobacco-s-next-pot-of-gold
https://www.sciencedaily.com/releases/2014/01/140107170737.htm
https://www.bloomberg.com/news/articles/2017-06-13/imperial-brands-board-gets-counsel-of-cannabis-company-leader
https://www.bloomberg.com/gadfly/articles/2016-04-20/marijuana-could-be-big-tobacco-s-next-pot-of-gold
https://etfdailynews.com/2016/12/09/is-altria-the-best-way-to-play-legal-marijuana/
https://www.forbes.com/sites/greatspeculations/2015/07/01/altria-opportunity-in-the-market-for-marijuana/#20785a92965d
https://www.usatoday.com/story/money/business/2015/04/11/cigarettes-and-marijuana/70746772/
http://dailycaller.com/2016/01/04/tobacco-giants-eye-lucrative-50-billion-marijuana-market/
http://www.businessinsider.com/arcview-north-america-marijuana-industry-revenue-2016-2017-1
https://www.inc.com/will-yakowicz/marijuana-sales-2016-50-billion.html
http://www.huffingtonpost.com/2015/01/26/marijuana-industry-fastest-growing_n_6540166.html
https://www.forbes.com/sites/debraborchardt/2017/02/22/marijuana-industry-projected-to-create-more-jobs-than-manufacturing-by-2020/#276a51d53fa9
Related Posts:
2016 Cannabis Sales Surpass $6.7 Billion
https://steemit.com/cannabis/@doitvoluntarily/2016-cannabis-sales-surpass-usd6-7-billion
Big Pharma Funding Cannabis Opposition
https://steemit.com/cannabis/@doitvoluntarily/big-pharma-funding-cannabis-opposition
The Majority Of US States Have Legalized Cannabis, So What Are The Feds Waiting For?
https://steemit.com/cannabis/@doitvoluntarily/the-majority-of-us-states-have-legalized-cannabis-so-what-are-the-feds-waiting-for