Many people are aware that the THC in marijuana is the part that gets you "high", but ultimately lets look into what really drives the "high" of our favorite flower ;)
Terpenes!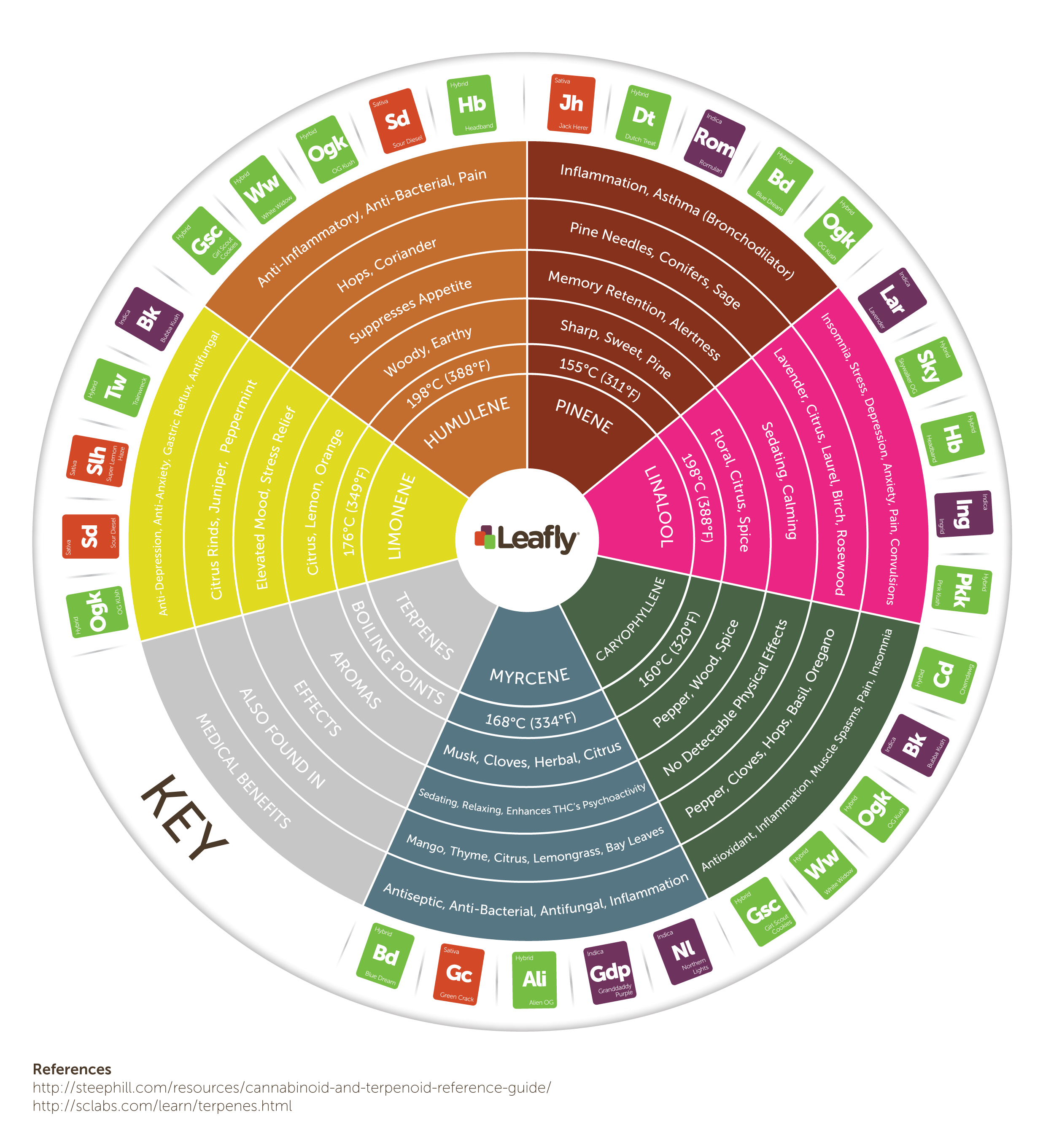 Terpenes are built out of "lego blocks" called Isoprene, the number of isoprenes that build up a "terpene" determines the kind of terpene it is. A "mono-terpene" has 2 units of isoprenes a "seq-terpene" has 3 units of isoprene.
These aromatic compounds which are basiclly alchohols, can cause a wide range of effects and health benefits.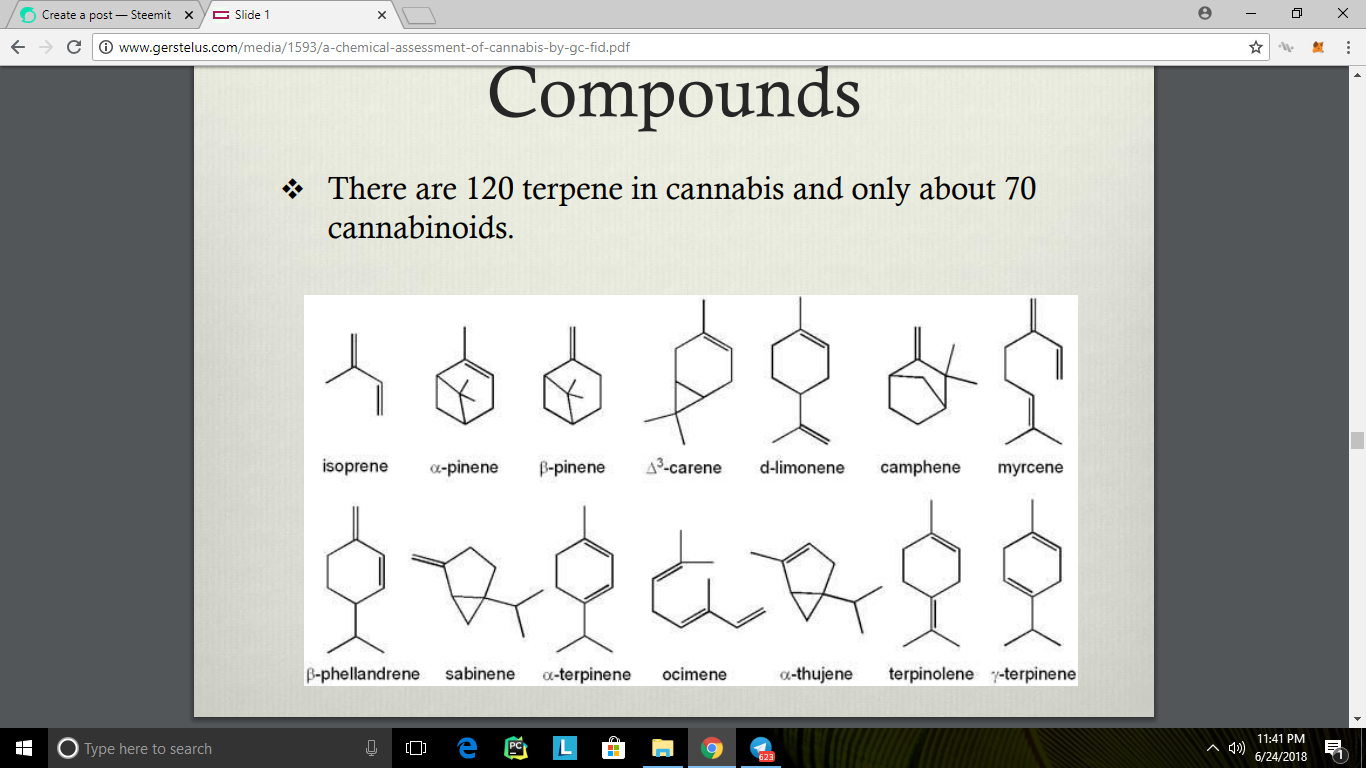 Here are the test results from DNA seeds kosher OG kush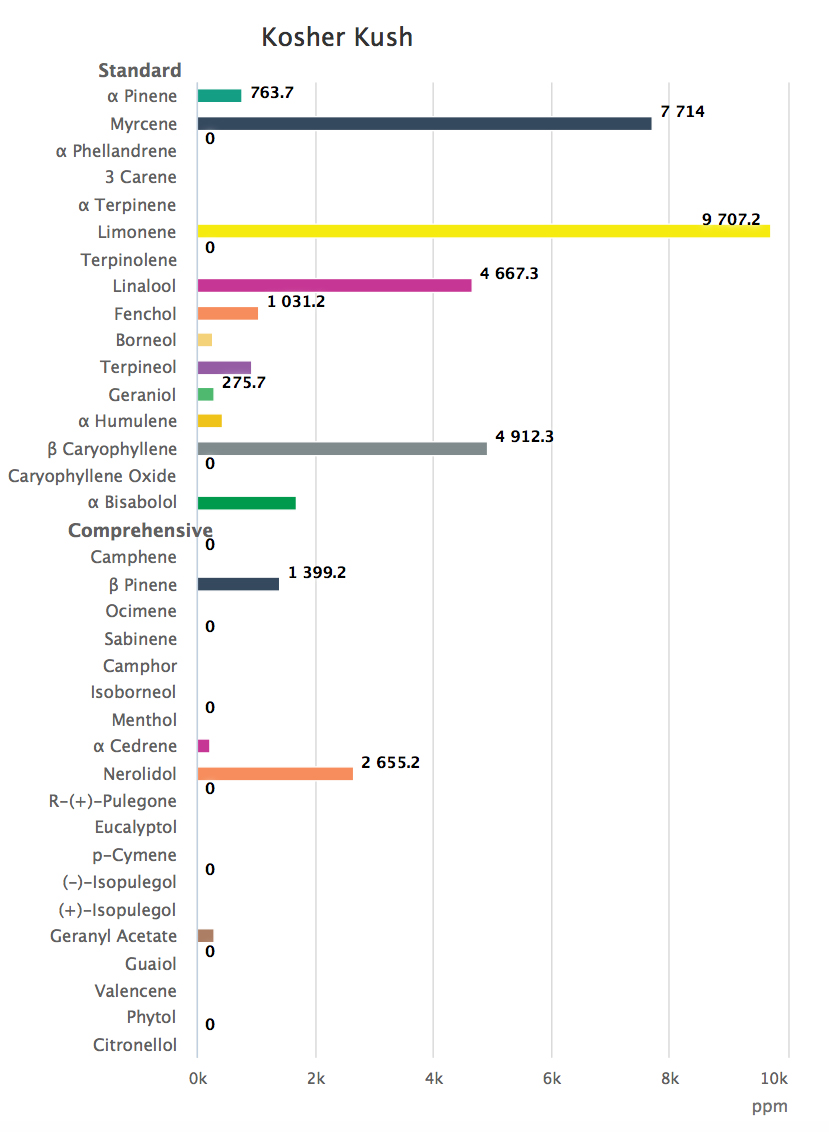 and here are the results from a White Widow sample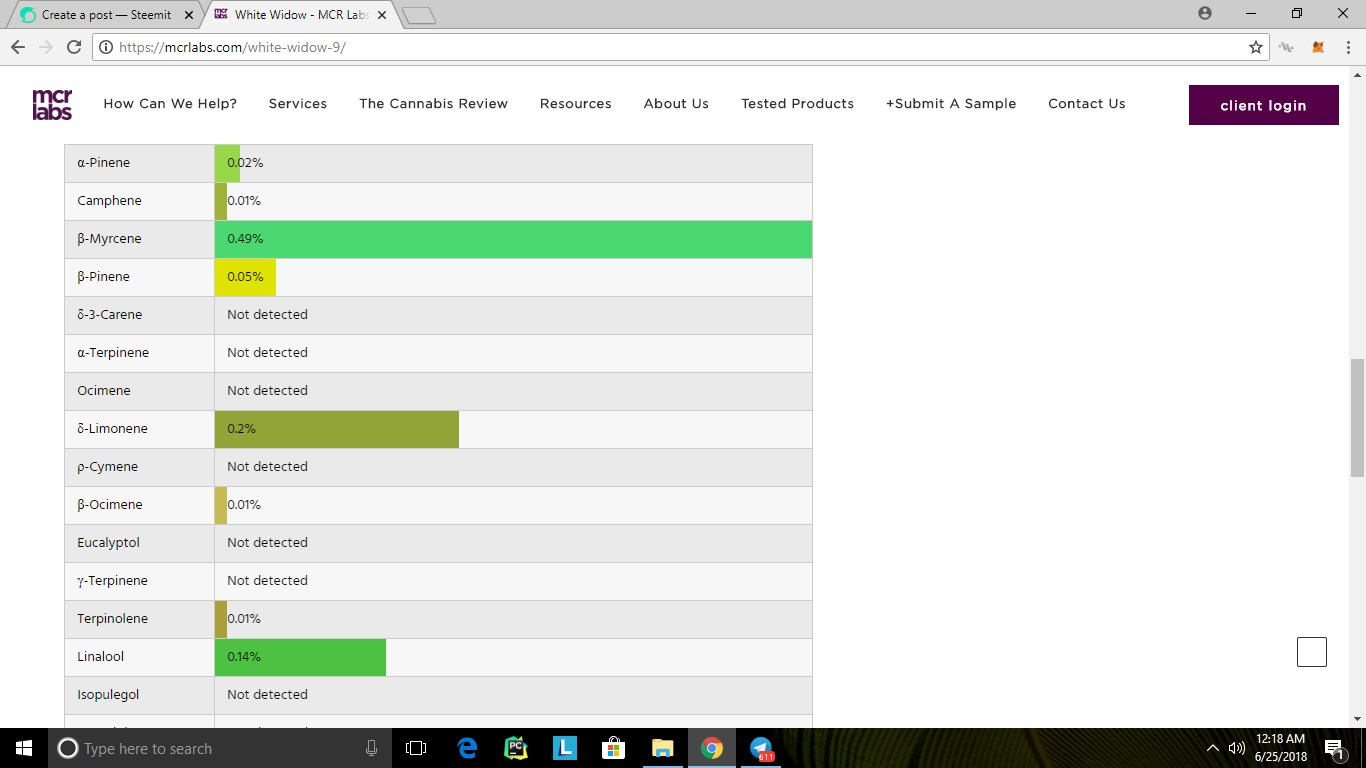 Pinene is probably my favorite of the terpenes, When shopping for tree's I try to smell for something with that pinene stench, like gorrilaglue #4 or a good OG kush.
Pinene has a stimulating effect, which i believe to have caused the whole "sativa" being a day time weed shpeal~, While also having effects on memory and mood enhancing effects as well. Its also quiiiteeee tasty ;)
Inhalation of α-pinene and limonene, which are major components of wood odor, decreased systolic blood pressure [14]
https://www.ncbi.nlm.nih.gov/pmc/articles/PMC4687359/
B-Mycrene has a host of benefits, most quoted is its property of "synergizing" with other terpenes and cannabinoids and helping them cross the blood brain barrier... But theres very limited science on the topic.
https://www.sciencedirect.com/topics/agricultural-and-biological-sciences/myrcene
Myrcene also showed powerful anti-inflammatory and anticatabolic effects in a human chondrocyte model of osteoarthritis (Rufino et al., 20
I'll do a more in depth post about individual terpenes at a later date.
Cheif on ;)