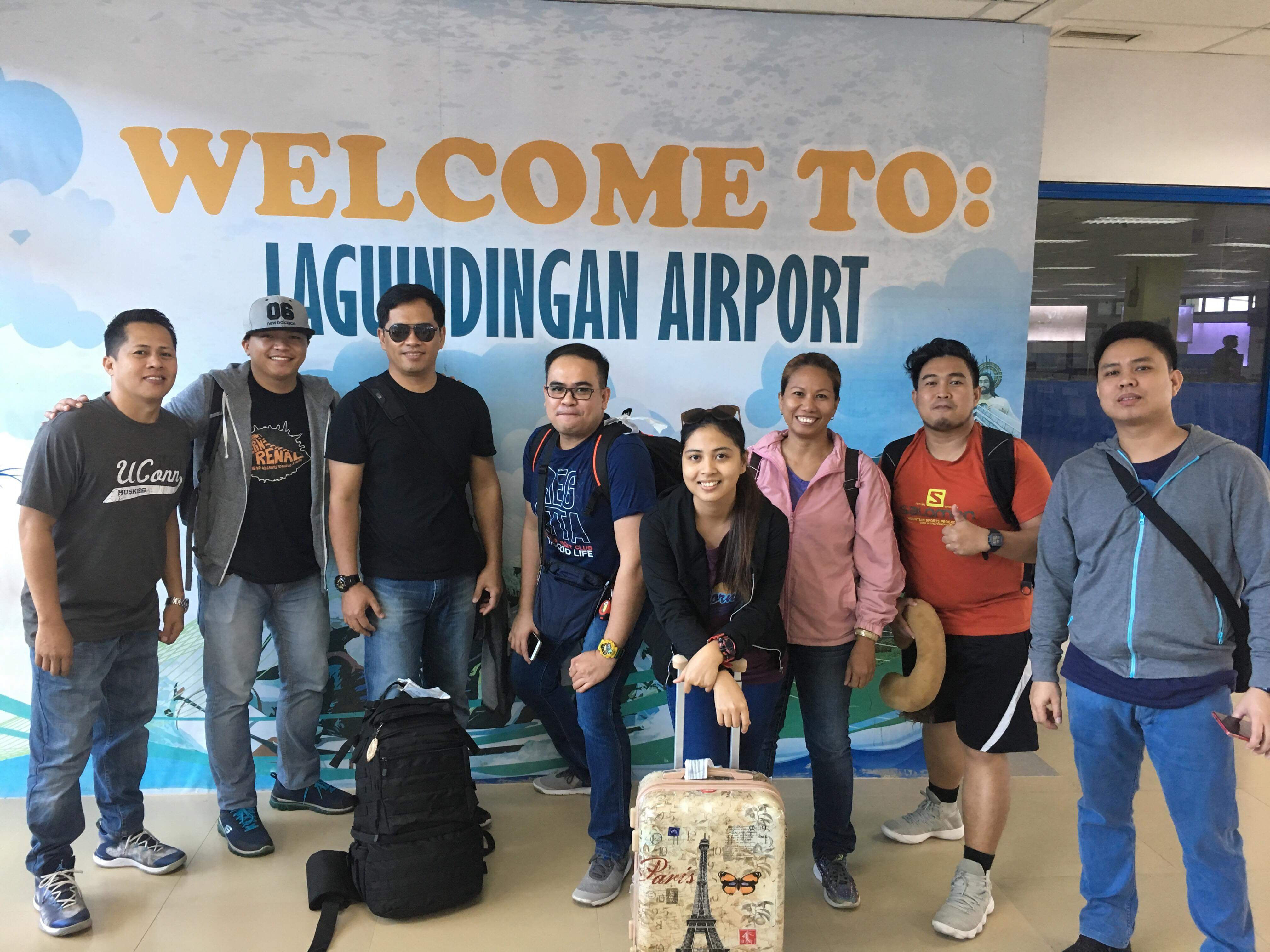 February 13, 2018, around 3:00 pm, I received an unusual call. A call was dialed to me for an important response. The speaker on the other line directly asked me if I can join them as one of the response team for the provision of public health services for the affected population of Marawi battle. On the spot and with no hesitation I replied a solid "YES!". The call ended with a simple thanks and that they will keep me updated with the response details.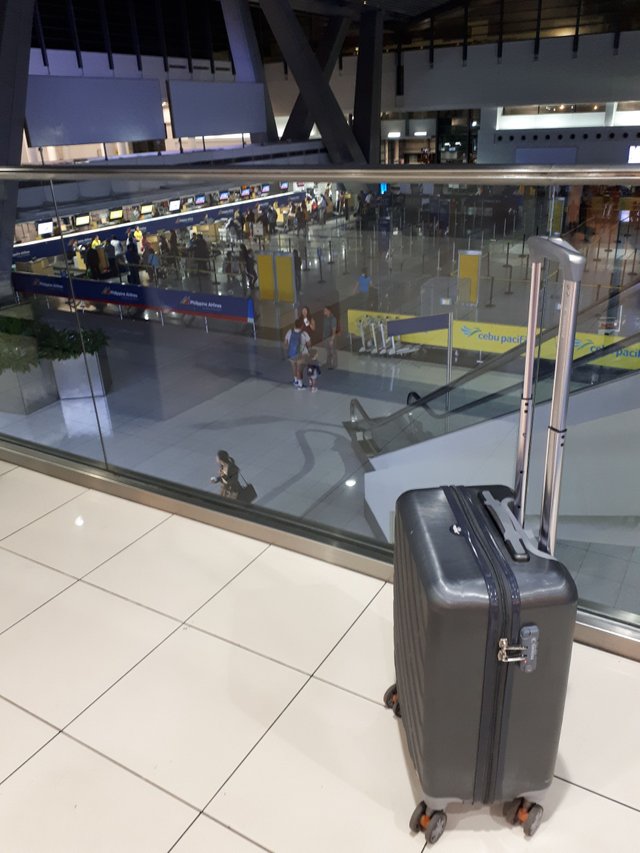 My feelings are totally on mix. I got a feeling of excitement to visit the place of Marawi and witness what are the real situations and on the other side, a feeling of fear that if there will a possibilitly of that conflicts reimerges. I chose to look on the side of positivity that ita a one time chance to experience on handing a hand and at the same time encountering a new place and culture.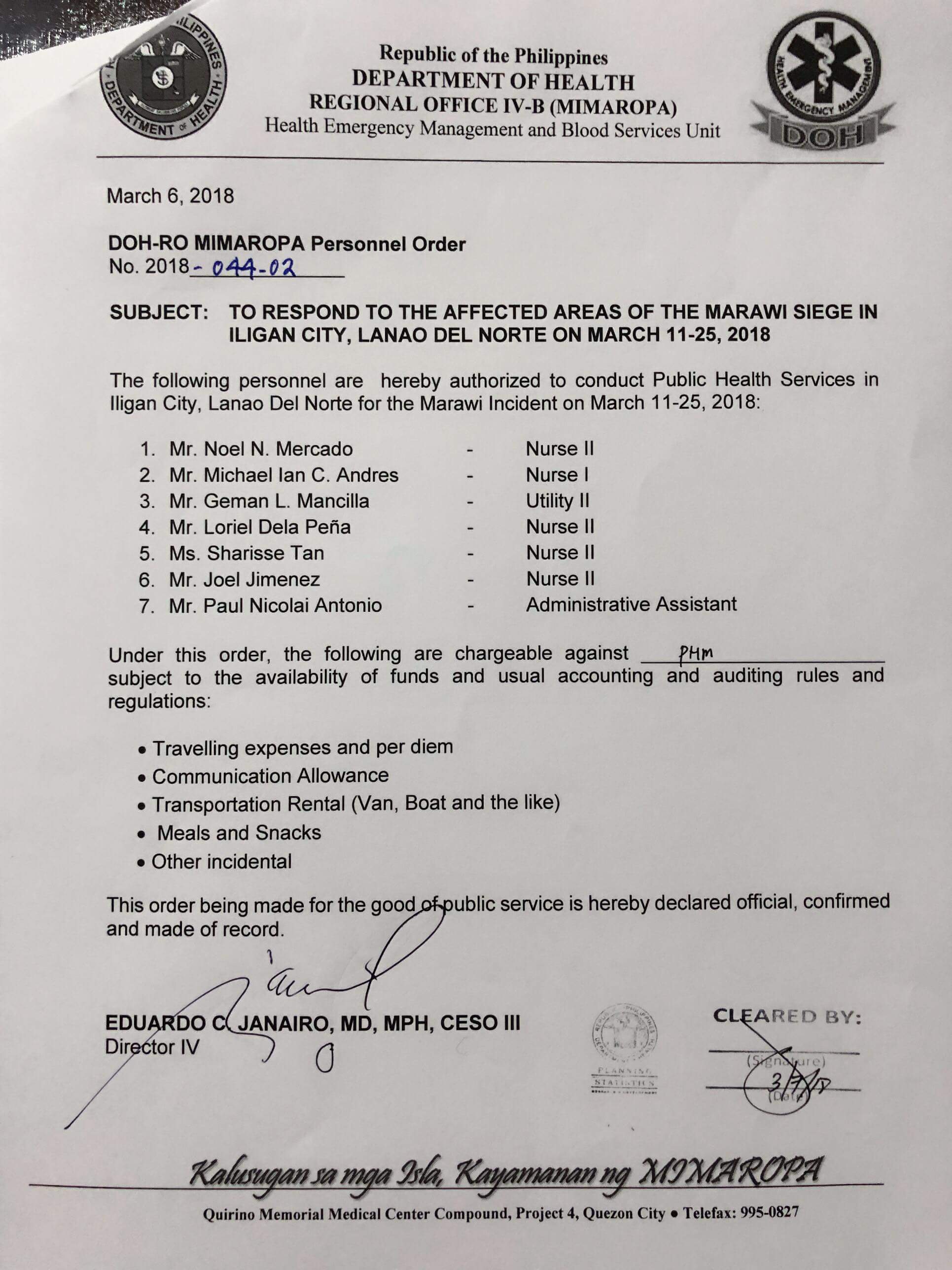 The deployment was finalized dated March 11-25, 2018 and the department order was signed composed of eight member team from the MIMAROPA Region. Coordination was done with the Operation Center in Iligan City. Logistics was prepared and airplane tickets are already booked.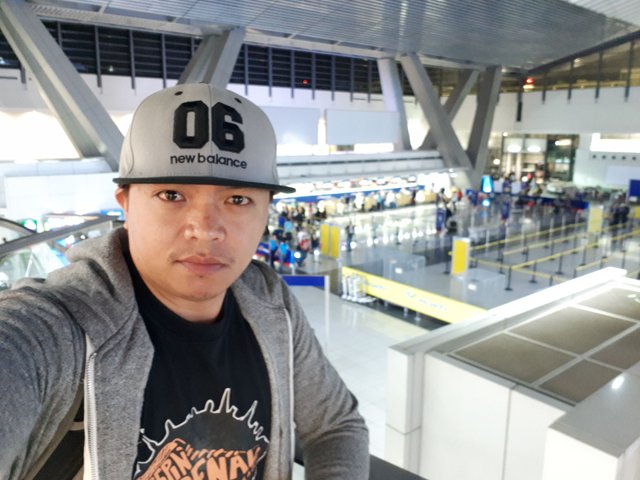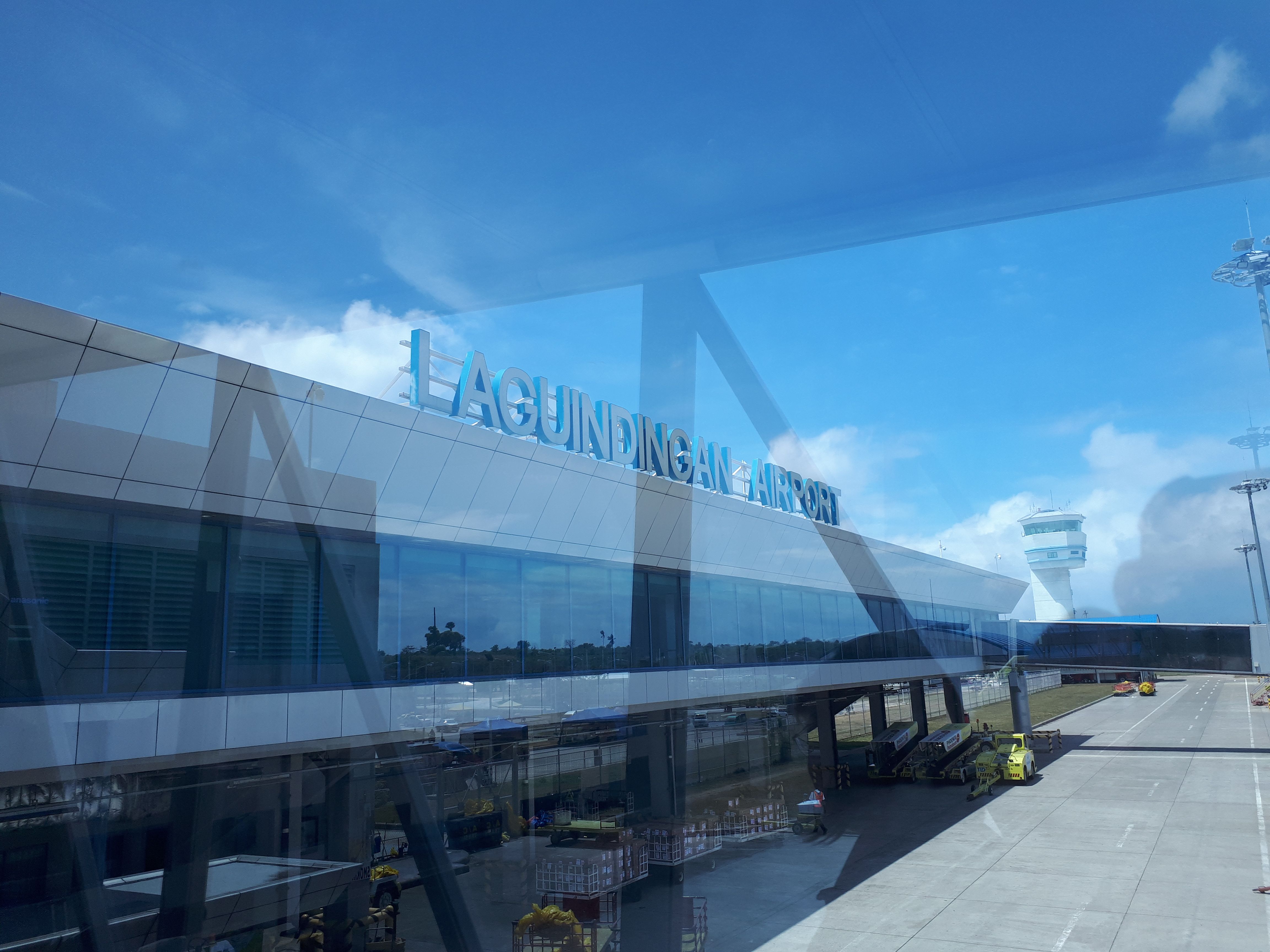 March 11, 2018, we took a flight of 8:45 am bound to Laguindingan Airport, Misamis Oriental. By 11:00 am we are on road heading to the Operation Center situated in Iligan City. We took a lunch and rest until we are gathered for an deployment orientation. Protection sites, formerly called evacuation sites, were identified and endorsed to every regional office whom will be sent for the deployment. We ended the day with full of preparations and planning for a smooth flow of public health provisions for the community.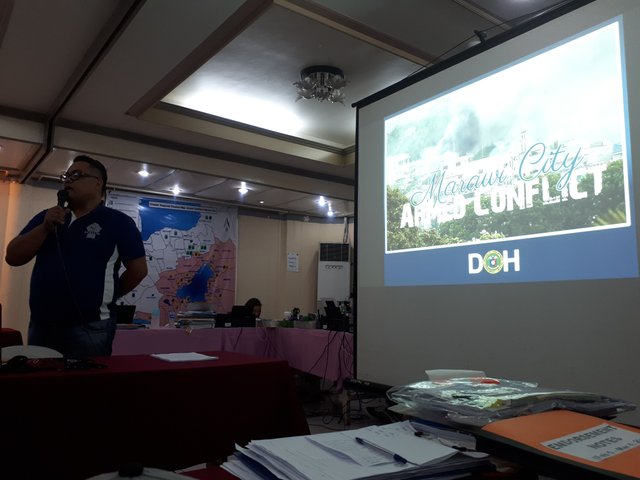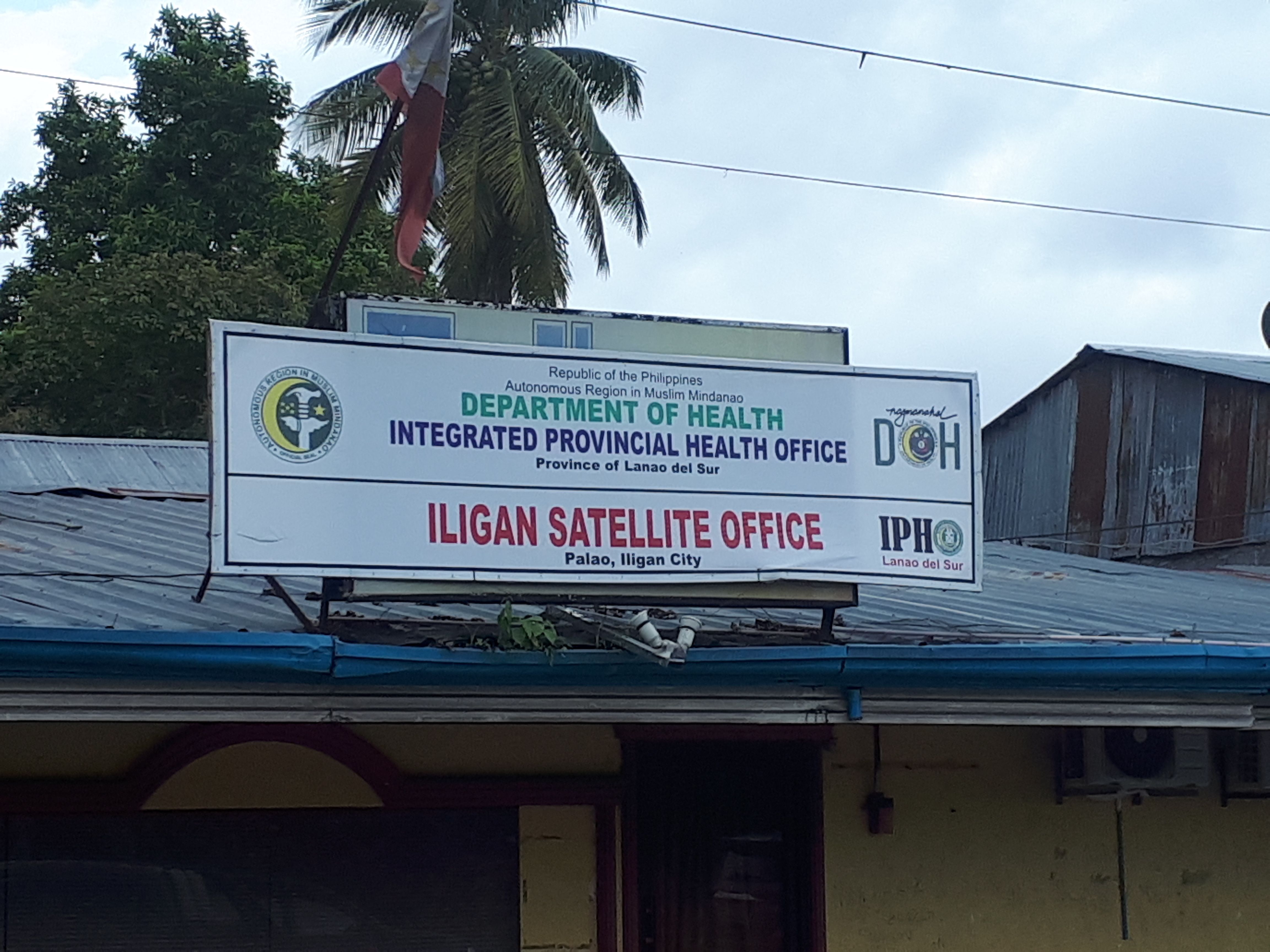 Nervous, this is what I am feeling right now on how the community would interact with us. Communication will be one of our barrier to take the trust of the whole community having a diverse dialect here in Mindanao. There would be lots of inhibitions for us to attain our goal, but this will not stop us to hand our sincere hands to help them foe their fast recovery.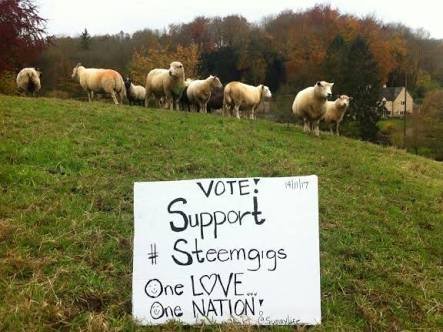 Thank you for dropping by!
let us all continue voting
@surpassinggoogle as proxy for witness or by voting him at https://steemit.com/~witnesses and type in "steemgigs" at the first search box.
Let us also take part in spreading and supporting #teardrops #untalented and #untalented-adjustments