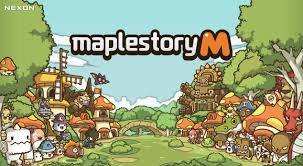 Source: venture beat
I recently saw a SteemHunt post and also some news on Maple Story M which is going to launch real soon. It may have launched elsewhere but not in Malaysia at the moment.
If you go to Google Playstore, you can actually register first even if you can't download it yet. Maybe you'll get some in-game items for early registration. I'm not too sure about it.
Maple Story (SEA) used to be my favorite game in the past. The cute characters and their F1 - F7 expressions kept me hooked. What's awesome was that it was a huge world and most of my friends actually played it. Having friends in the same game motivated me to play continuously.
The grind was also insane. It took months just to hit LVL 70 and that was hours and hours of grinding a day.
Read also: When Is The Best Time To Buy A Laptop?, DQ Builders 2 - Furrowfield Wiki And Walkthrough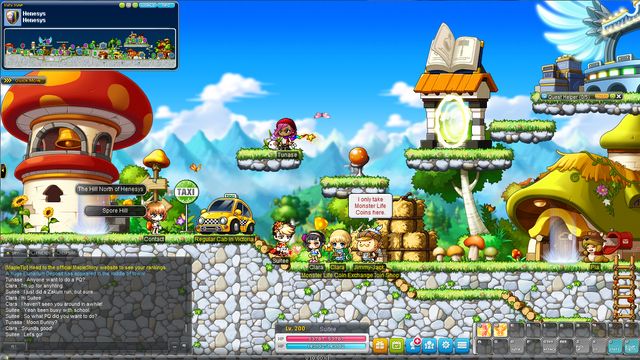 Source: maplestory.nexon.net
Some of the awesome features of Maple Story in the past:
Many maps to explore. We all started in Victoria Island and Henesys training ground was where we bullied noobs (by dressing as one). It was a very popular map for whatever reason.

Party quests. Who can forget the Kerning PQs where we had to download auto-click programs to get in. The party leader had to be an awesome auto-clicker as many compete to get into the PQ. We could also track members who were already inside by observing all of the names. I also remember the part where we had to stand in sequence like 1,3,4,5, etc..

Cute emojis (and they added more in the cash shop)

Gachapon (this was the later part of the game where more cash is involved). They introduced more in-game cash items to make more money and unsurprisingly many Singaporeans paid good money for cash items.

Fake girls on Maple (nuff said).

Zakum jump quest.

Booking a slot at the Ghost Ship 7 am in the morning to grind.

"CC Please"

Scarlion helm - boss fight.

The random balrog on the ship to Orbis. It was only a problem when we were all low levels. When they introduced the 4th job, Balrog was a piece of cake.

MrYandao

Buying / selling on the Freemarket. "B> dino chair for 10m @@@@@@@@@@@@@@@@@@@@@@@@@"

Having my own bear shop in one of the Freemarket portals.

Using 30% / 70% / 100% scrolls to increase attack, and failures.
I can't list everything but Maple was a big part of my virtual childhood. My main was a I/L arch mage and I stopped when Temple of Time or some Monster Village was the latest update. I used to hunt for timepieces but it got boring..
Any of you guys played Maple? I'm looking forward to MapleStory M as I hope it does well.
---
Articles from my blog:
Persona 5 Stone of Scone - How to find it?
Review of Suki-Ya Pavilion KL
Best Idle Games For Android In 2020
10 Things To Do And Attractions In Osaka
10 Attractions And Things To Do In Beijing
Review of Huion H610 Pro
How to make money couponing in 2020