MANNA – a weekly passive income for everybody, part II
Today I'll start with quite a negative tone. The thing I don't like very much about Manna is its very generous referral program (but I use it because of obvious reason as other people do). You can sign up for UBI to receive your UBI once a week. This is great.
But for every person you refer (who signs up for UBI and verify her or his phone number) you'll receive one extra UBI for next 1 year (and the referred person will receive 50% of his or her UBI for next 1 year).


Source: grantcoin.org
The result is that Manna (which can be converted to USD or other fiat currency immediatelly) is distributed rather to marketeers than to people in need (e.g. in 3rd countries). Ok, Manna grows exponentially mainly due to this exaggerated marketing – it was extremely successful – I'm helping to grow Manna's community as well by sharing referrals. But they should stop it as soon as possible, or at least to reduce from 100% bonus to 10% for every referred person.
The table below shows its exponential growth: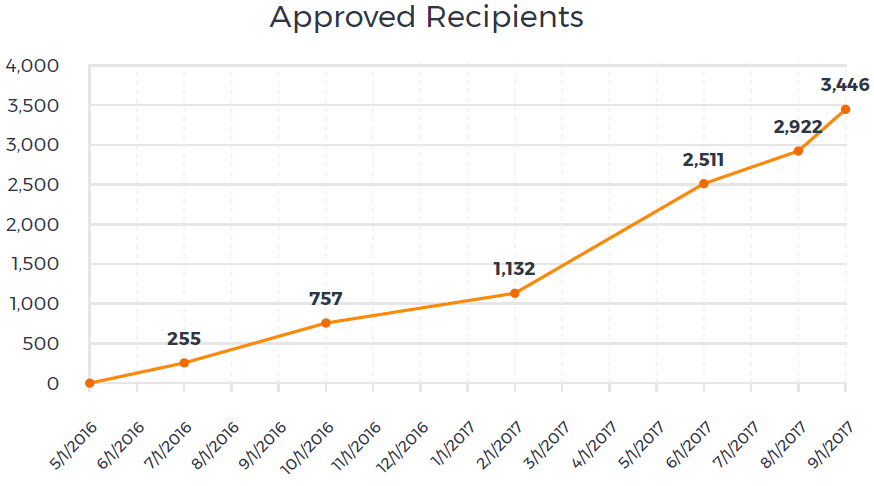 Source: whitepaper
As this is a nonprofit organization, classified as a public charity, you can automatically send your received Manna to people in need. Each Mannabase user can enter information about themselves (e.g. country) and everybody (especially well-off users from developed countries) can automatically allocate the certain percentage of their UBI to the specified group of people – for example to a poor widow in Nigeria with 5 small children.

Source: https://www.ibtimes.co.uk/famine-in-somalia-are-africans-doing-enough-198655
In the future, People's Currency Foundation intends to establish a Capital Reserve Fund consisting of a well-balanced investment portfolio (stocks, bonds, cryptocurrencies,…). The main goal of the Fund is to achieve long-term financial sustainability of People's Currency Foundation – not dependent on donations. The idea is to cover UBI and other financial needs by profits generated by the Fund.
To summarize it: I think, Manna currency is a great project with a great future as it is backed up not only by speculators but the price is backed up by donors as well. Maybe in the future, it'll be covered by Capital Reserve Fund!
If you like my post please use my referral, you'll earn extra 50% UBI in next 1 year, it's win-win:
https://www.mannabase.com/?ref=8106c4a7eb
There is the evidence that distribution of UBI works: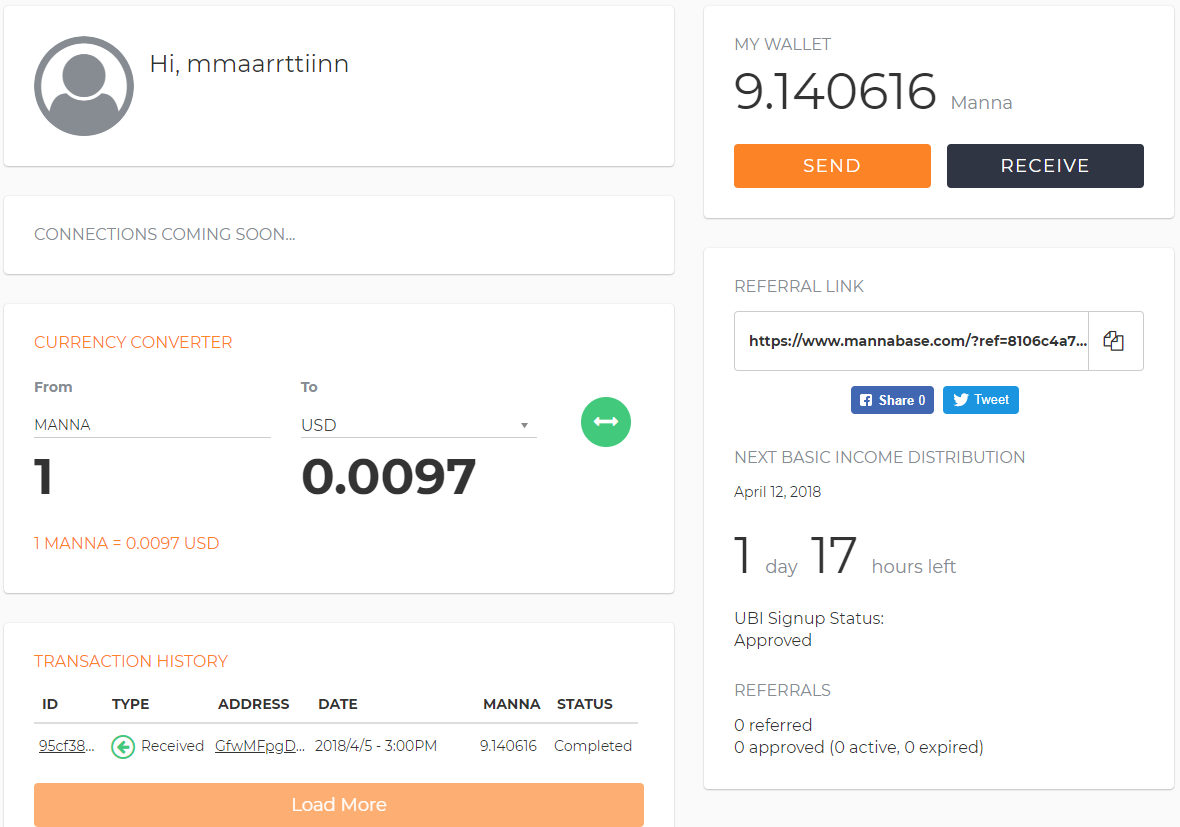 Best platform for trading cryptocurrencies is Binance:
https://www.binance.com/?ref=25352291
Disclaimer:
Never invest more than what you can afford to lose. This post is my personal opinion, do your own research before making any investment decisions. If you make any trades after reading this post, it is completely in your responsibility. I am not responsible for any of your losses. By reading this post you acknowledge and accept that.