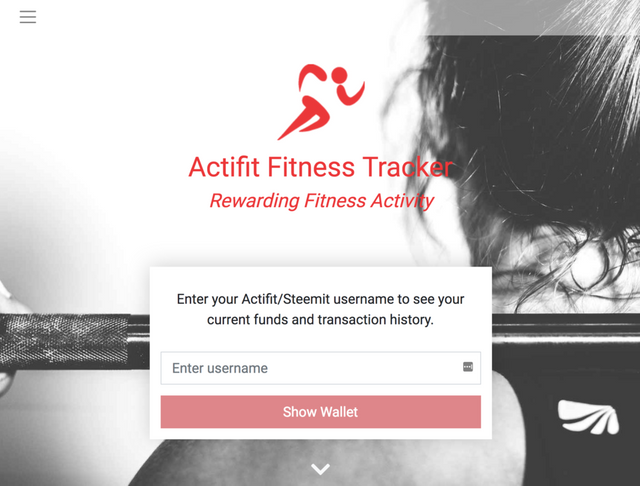 actifit.io
We are pleased to announce that we asked to be a part of the "Charity" category on the Actifit application and were told that we would be included.
This means that anyone who is wanting to help support the Manna Project can do so by downloading the Actifit app from Google Play and using it. There is a minimum of 5,000 steps required for payout.
It is our understanding that anyone who selects Manna as the recipient will have their tokens earned deposited in the Manna account.
https://actifit.io/wallet/mannacurrency
Why is this important? One of our main objectives is to support the value of manna by compiling other tokens. This helps to diversify our holdings. It also gives us an opportunity to enjoy the appreciation of the token price as some of these projects take off. The @mannacurrency account and all wallets tied to it belong to the Manna Foundation, a non-profit U.S. based 501c3 corporation.
Since we learned about Actifit, it is a program that excited us. It was presented to us as "Get Paid To Move". This is something that we feel could benefit everyone no matter what their financial status.
We view this in a few ways:
For those who need the tokens, it is a great way to amass them and, hopefully, build some wealth.
For those who do not need the tokens, you can sponsor them over to @mannacurrency to support our activities in combating global poverty.
Tokens can be given directly to one who a person know is in need.
Activity benefits everyone. There are a lot of people who need to implement more exercise into their lives. We also see many people who do a lot of walking in the course of their daily work lives. This is a fantastic way to get additional compensation.
The fact that the Actifit team added a way to give to charity shows their desire to help out those who are most in need. This is something that gels with our mission at the Manna Project.
We are grateful that they decided to add us in their application and feel that our cause is worthy of being included in their project. It is our request that all our supporters get involved and show their support for not only us, but the Actifit Project.
As always, we thank everyone for all the support they have shown us.
---
To get your weekly distribution of manna, sign up here: https://www.mannabase.com.
For more information about the Manna Project and how you can contribute, visit https://www.peoplescurrency.org/