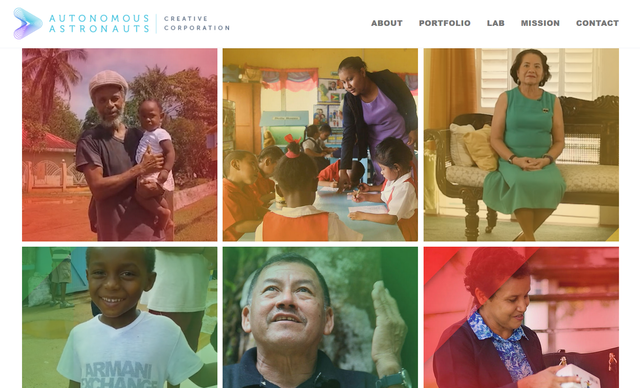 A large part of the mission of the Manna Project is to educate everyone on the importance of basic income. Because of this, we are always seeking opportunities to help those organizations that are promoting this idea.
Autonomous Astronauts is an award winning film company that is creating a documentary about this topic. "UBI: The Silver Bullet" is their latest project designed to bring attention to the basic income space.
The Manna Project is fortunate to be able to partner with such a crew in the effort to educate people about this subject. Many people are finding the present global economy does not work for them. There are billions still living in extreme poverty. Through the expansion of technology, economic growth was experienced yet it was only by a small minority of the total population. This resulted in an even greater inequality gap between the wealthy and the rest of us.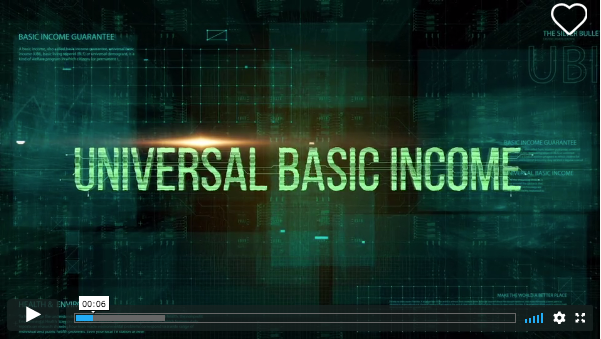 We need everyone's help. By giving to this project, you will help us create a documentary that will be used to educate people about this subject. For this reason, we put together different levels of giving along with some incentives as a way of saying thank you.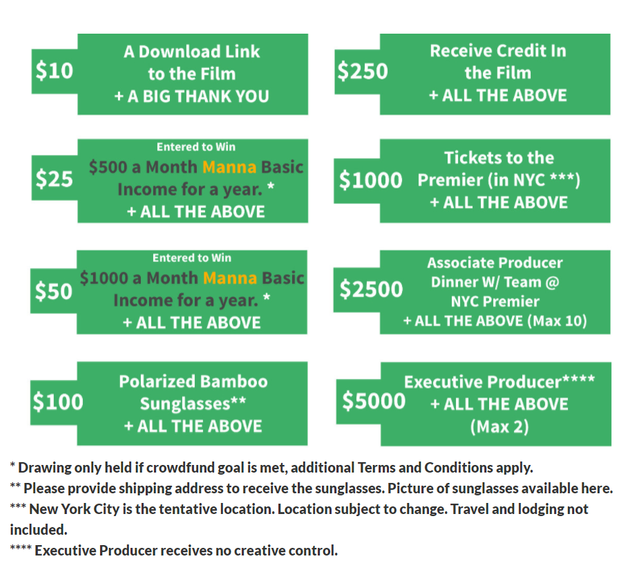 Many are projecting that technological automation is going to have a serious impact on the job market in the future. Some studies concluded that 1/3 the present jobs in the United States could be eliminated by 2030.
Our view is we need to start discussing and planning now. Having a documentary that provides an alternative viewpoint to the present economic system is helpful in our opinion. Many are misled about the facts surrounding UBI.
Manna seeks to provide a solution without government intervention. Regardless of the approach they take, we feel this is something they will not take up until it is too late. Governments tend to be reactionary and subject to political winds. This does not help anyone long-term.
By having a token that is outside the reach of any individual government, we can present a different way from what people presently are experiencing. As more people embrace our currency, we feel an entire ecosystem will develop that will provide means to millions of people globally. This is our goal.
In our view, this is one of the major topics of our time. With so much economic turmoil being experienced by billions, a discussion of how to solve it is required. Creating this documentary is one of the ways we hope to present a view that we believe can have a huge impact.
To achieve this, we need your help. Please follow the link to the gofundme page and see our video trailer. Also, if you can, we do appreciate any contributions.
To contribute to this cause: https://www.gofundme.com/basicincomedoc
---
To join the Manna Market on Facebook visit: https://www.facebook.com/groups/mannacurrency/.
To get your weekly distribution of manna, sign up here: https://www.mannabase.com.
For more information about the Manna Project and how you can contribute, visit https://www.peoplescurrency.org/