Modern day mango plantations: Short and sweet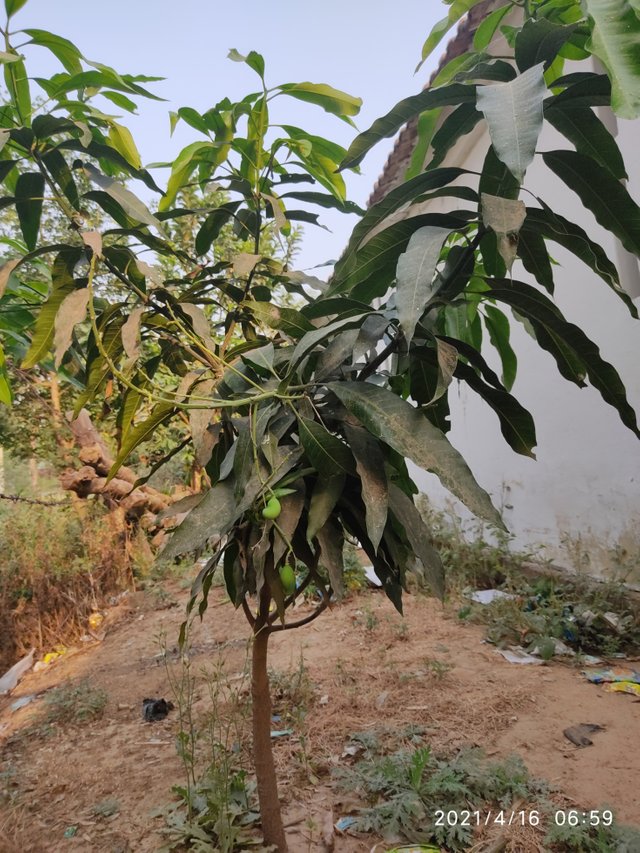 Times are changing, and so are mango trees. As unusual as it may sound, there are mango trees now that are just 6-feet tall.
Times are changing, and so are mango trees. As unusual as it may sound, there are mango trees now that are just 6-feet tall. The regular height of a mango tree can be anywhere between 30 to 40 feet.
This is thanks to agricultural researchers, who have developed a technology that limits the growth of mango trees. A farm in Chittoor, Andhra Pradesh, has large ripe mangoes hanging really close to the ground, some of them even brushing against the soil. The mango plantation has the look and feel of a tea garden - short plants regularly pruned. Reminder - it's not bonsai, the Japanese style of plantation which miniaturises taller plants.
Those running the farm say disbelief is common among first-time visitors when they see the fruit grow so low. Immediate questions follow: Has something been done to these mangoes? Are they safe to eat?
Ultrahigh-Density Farming
There are two varities of mango growing in the farm - Totapuri and Alphonso. They are safe, and no different than mangoes that grow on a normal-sized tree, just slightly less sweet, vouch the team behind the technology.
The secret to the short height of these mango trees is the ultrahigh-density farming method. It significantly conserves water and land resources by using drip irrigation and high tree densities in combination with a specialized pruning process. The method also decreases the time it takes to bring new mango plantings to maturity.
"Under ultrahigh-density farming, mango trees are grown in rows at the distance of 4x2 metres from one another. The spacing is 4 metres between rows and 2 metres between plants. Comparatively, traditional mango plantations have a spacing of 10X10 metres," Velmurugan from Jain Irrigation, the company behind this agricultural technology, explains.
The yield is way higher in ultrahigh-density plantations due to tight spacing of plants as compared to traditional plantations. The all-India average yield of mangoes in traditional plantations is 2.5-3 tonnes per acre per year. In the case of ultrahigh-density plantations, this average increases to 9 to 10 acres per acre per year.
The trees are short because they are pruned every year after harvest, which usually happens in the months of April and May. The pruning targets branches that won't bear fruits. Boon for small farmers
"The trees are supplied just the required amount of water. It takes about three years for the trees to bear fruit, unlike normal trees which take 7 to 8 years," Velmurugan says.
Jain Irrigation supplies pulp of the mangoes to juice makers, including big companies such as Coca-Cola to use in the popular mango drink Maaza. The farming method is part of a joint project, titled Project Unnati, between the two companies. Coca-Cola India says the project aims to harness the higher productivity potential of mango farms and allow owners of small-sized farms to increase crop yields and improve their livelihoods. Under the project, farmers are assured guarantee returns after three years of plantation on their land. Since the yield is higher due to ultrahigh-density farming, farmers get greater returns,