Mangosteem - Let's get some channels going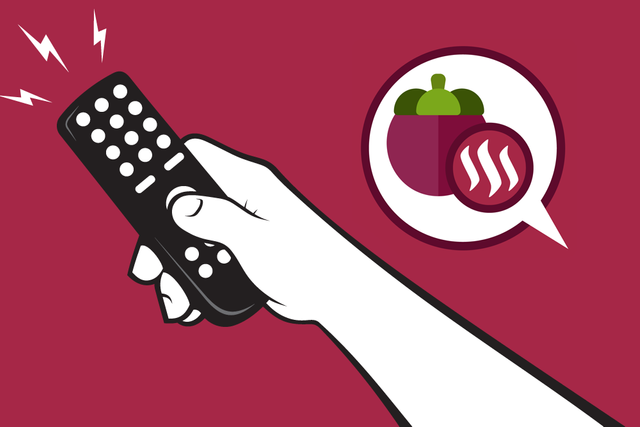 It has been 2 days since the Mangosteem project was announced...
And the feedback from the community has been outstanding.
Thanks to you all for expressing such interest in the project.
Perhaps the most common question that I have been asked is...
"How can I get #MyOwnDamnChannel on Mangosteem?"
Let's fix that by adding a few new channels!
---
Disclaimer: Beginning next week I will be revamping the code base. As part of this process I will revisit the underlying channel design and it may be altered such that ALL channels are hosted under the @mangosteem account. If this turns out to be the case any channels created using the process below will also be added to the new system.
---
Here is the current process for adding new channels...
Step 1
Obtain yourself a fresh Steem account that has not been used to comment elsewhere on the network. Steem accounts are available for 10 Steem through
Anon Steem
.
Under the current design it is important that you do not make additional comments otherwise the chat archive may be corrupted with messages not pertaining to the conversation. A clean account is best.
Step 2
Make a single blog post with the title:
"Mangosteem Message Archive"
And the tag:
#mangosteem-channel
The body content of this post is not important, but you may wish to add something about the purpose of the post. See the #General Channel for example.
Step 3
Edit the host account's public profile settings to name the channel, add a description, and add an avatar if you wish.
The Display Name setting for the account is the name of the channel
The About setting is the channel description
And the avatar... well it's the avatar :)
IMPORTANT: You must add a channel name by updating the Display Name setting otherwise your channel will be filtered out of the channel list.
Step 4
Well this one is on me. I need to manually add each host account to the site. For the time being we will do this with the comments on this post.
I will add a comment below that says, "MANGOSTEEM CHANNELS". After following the aforementioned process reply to this comment with:
@theNameOfYourHostAccount
The channel title
And anything else you wish to mention about the channel
I will begin creating new channels as soon as tomorrow evening. Highly upvoted channel comments will receive priority.

---
Preemptive Notes (for the Haters):
Mangosteem in its current state is a prototype. I am aware that the process outlined above is complete garbage; however, I also think that it is beneficial at this stage of development because an over abundance of channels would render the app completely useless given the lack of notifications, mentions, etc. Please rest assured that development will proceed over the coming months and hopefully we will establish several solid channels for Mangosteemians in the meantime.
Thanks again to all for the feedback!