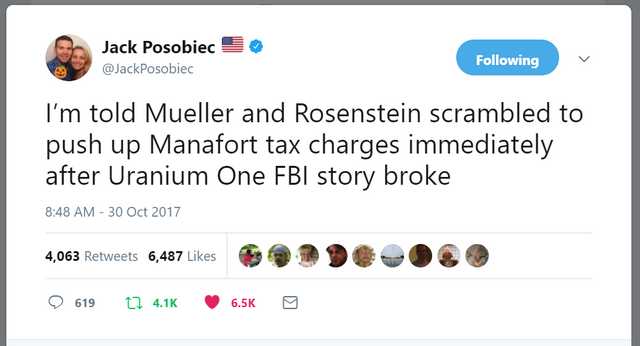 Jack Posobiec nails it in this one succinct tweet:
I'm told Mueller and Rosenstein scrambled to push up Manafort tax charges immediately after Uranium One FBI story broke
https://twitter.com/JackPosobiec/status/925026515733172224?ref_src=twsrc%5Etfw
Put simply, Robert Mueller is the fox guarding the hen-house. With the real scandal - Uranium One - suddenly breaking out into the open, Robert Mueller was forced to act. These spurious charges being made against Paul Manafort are nothing but a diversion.
The real crime here is the Uranium One scandal. Tony Podesta and Hillary Clinton's other sycophants are in deep kaka!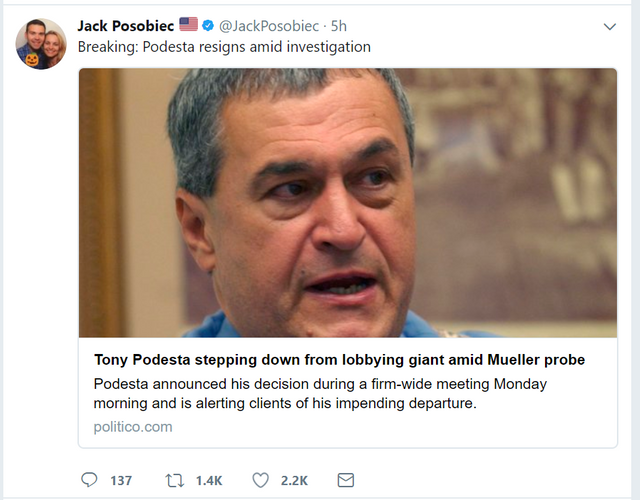 ​
​