Yesterday was that time of the month. The last Thursday, which is the Adelaide meetup. I'd like to say we arrived fashionably late, but I'm not sure we could call ourselves fashionable. Having the meetup at dinner time means that most of us are making the most of the Phat Buddha cabin outside and trying not to look too much like slobs as the sauce oozes out of the burgers down our chins and we try not to talk with mouths full.
We had 14 in attendance this time and the familiar faces were @amandaclarke, @galenkp, @holoz0r, @izzydawn, @jeniwonders, @lordnigel, @mattclarke, @minismallholding, @nerdfury, @timmm, @o07, @realtreebivvy, @ursa and @wildflowerjessi.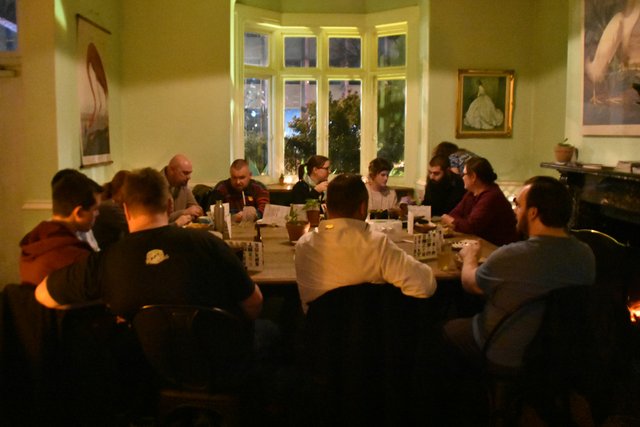 I like this pic because it hides the camera shy me!
This time @o07 wasn't the only one carrying silver. Matt brought in a treasure chest containing the newly arrived Steemit rounds. They are quite lovely. I'm rather fond of the idea of Yggdrasil, the tree of life, anyway so it was bound to appeal to me.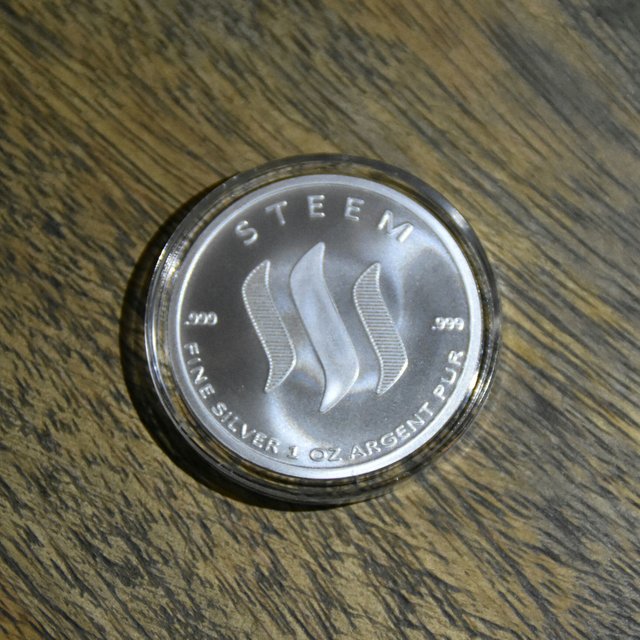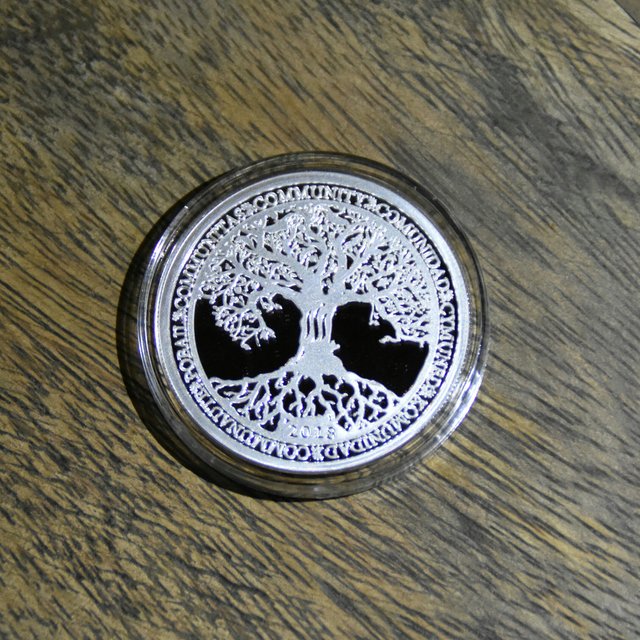 ---
I had the chance this time around to get to know @lordnigel and @timmm a little bit more. Sadly there's never time to talk to everyone each meetup, so it can take a while to get the opportunity to talk more in depth. It can be surprising how many interests you can have in common with people who write about very different things to you.
@o07 got generous and decided to give out a second prize for the next one to shout "bingo" and got a tie on the very next avatar called out. Being who he is, he couldn't help himself and @amandaclarke, @jeniwonders and @ursa all went home with a piece of silver leaving o07 going home a little lighter.
If you're wondering what gets talked about at meetings I can assure you it's not purely cryptos, coins and Steem, but of course they do come up. Matt enlightened us a bit more on a promising new Steem blockchain access site called @steempeak. For those who have been complaining about what Steemit doesn't offer, you might want to give it a whirl. I hear its developer, @jarvie, is very receptive to suggestions and good at responding.
Interestingly, I read a post by @phoenixwren before I turned in last night about how physically disconnected we can feel from people of similar ilk, who we can thankfully connect with online. As Steem grows I hope that the idea of meetups grows too, in order to give the chance to physically connect with those who are our ilk, yet we may never have realised how close they are geographically.
~○♤○~