Good Evening Steemit
Today I want to present you Camp de Mar. It is located in the South West of Mallorca between Port de Andratx and Peguera.
I went there very early in the morning and I was lucky to discover this beautiful red sailing boat, what do you think, who could be the owner ? A rockstar? King ? Actrice ? Dictator ?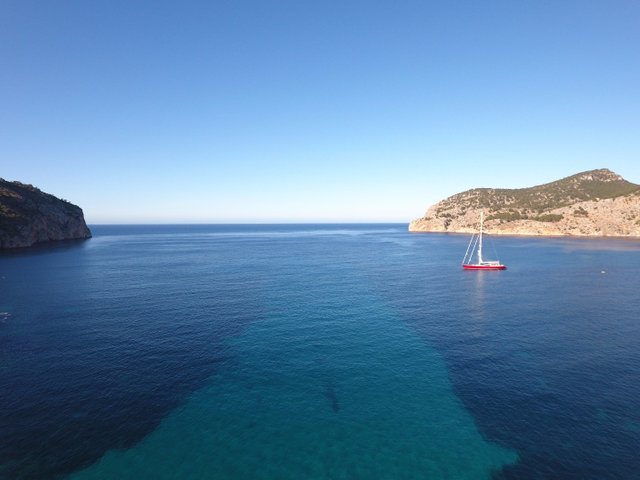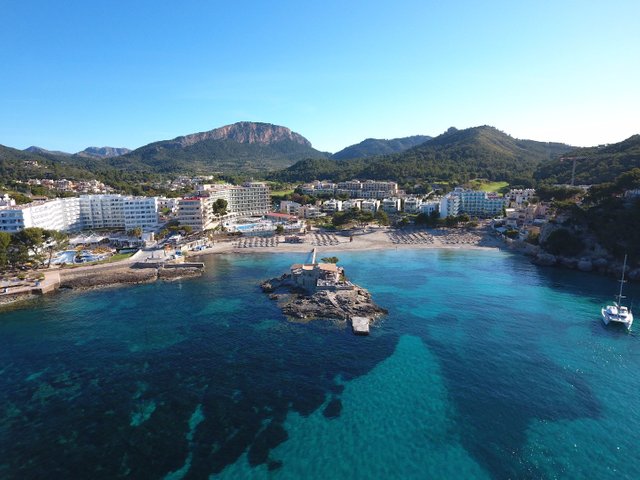 On the photo above you can see a small island, there is a restaurant located, I recommend to go there for a drink in the evening, it can be very romantic.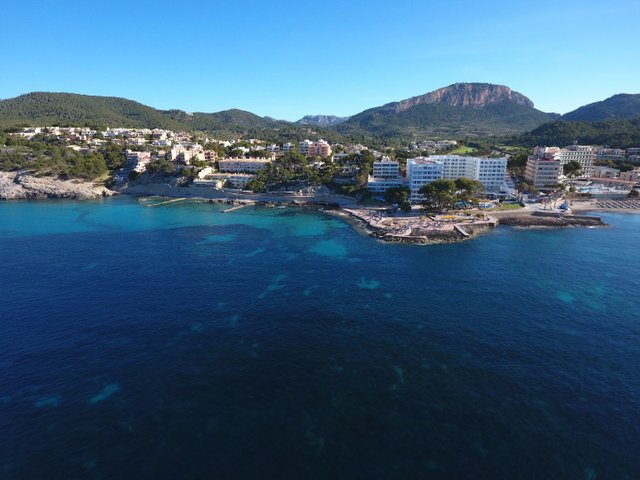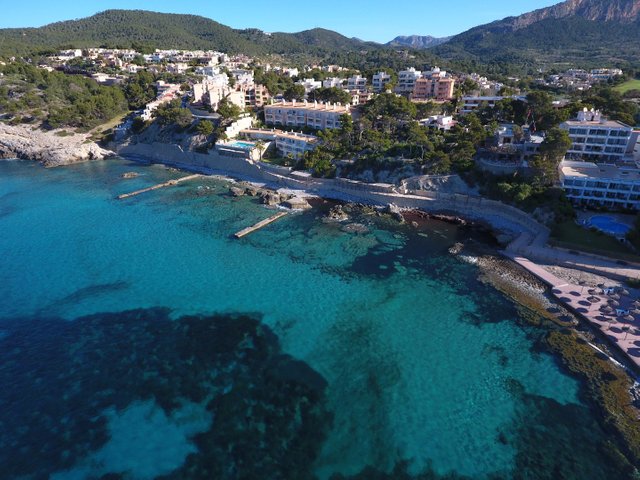 This is one of my favourite beach videos. I especially like the beginning of it, you can only see the ground and just can guess how the beach might look like. It was taken by DJI Phantom 4.
I hope you enjoyed this post I would be more than happy about your feedback or recommendations ! Gracias.