Norwegian Scammer hiding in Malaysia - We need YOUR HELP to Find him - International fugitive with expired Visa in Malaysia!
From his hideaway in Malaysia, Norwegian police believe that Helge Moan, 47, scam startups, bankrupt business owners and lure jobseekers. 15 days ago he Scammed us for about $25,000 US Dollars, so lets find out if STEEM is powerful enough to track him down.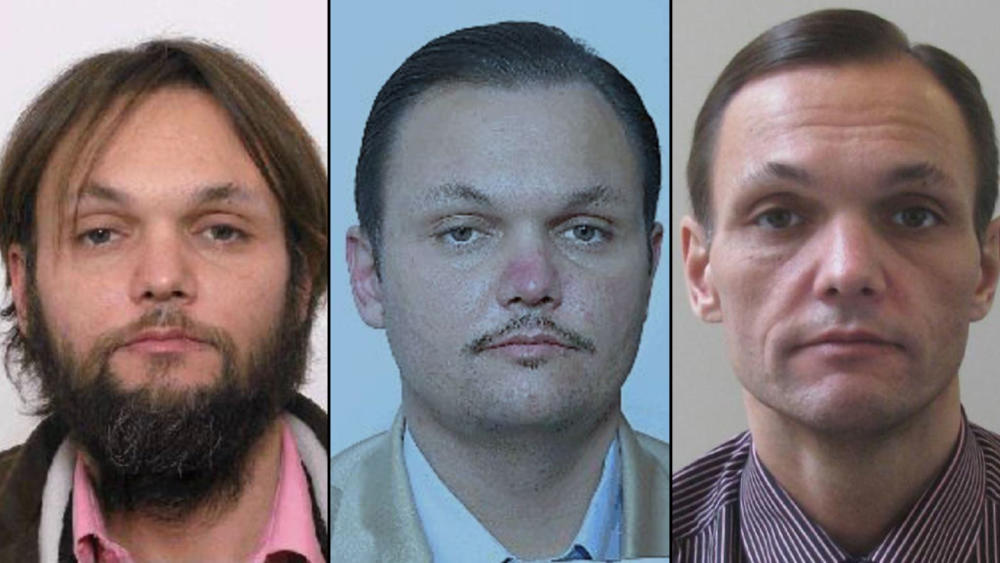 Foto: politi.no (Mugshots)
Helge Moan is a notorious fraudster. He is an intelligent, upright person and is skilled in what he occupies. Unfortunately, it is a question of lure money from Norwegians nowadays, investigator Tore Olav Moe says at unit East in Oslo police district.

He was originally born Lars Rune Solberg and comes from Manglerud in Oslo.

Both in 2006 and 2010 he was sentenced to prison for financial crime. He has tax fraud, financial adultery, tax evasion, identity theft, fraud and gross fraud.

He was also convicted of gross fraud in several cleaning companies he had been driving since 1997. At that time he was called the "Wastewater" of the media. - He has 13 bankruptcies behind him.

Moan has been doing financial crime for about 20 years. He steals identities and operates under a number of fake names, says Moe.

At the Manglerud police station, the police have 12 ringblades full of case documents from Helge Moan's fraud.

One and one fraud is relatively small. But when you begin to look at the overall picture and see that he or she has been convicted twice earlier and shows no ability to change behavior, in addition to the fact that there are so extremely many affected, it's starting to be a rather serious matter, "says investigator. Steinar Reitan Gilberg.

Moan has different approaches, and in many cases the victims themselves contact him. There are business owners who try to avoid bankruptcy, as well as founders who want to start their very first limited company.

Moan runs the website "https://starte-as.com/". There he has specialized in offering a so-called "shelf company", that is, a pre-registered limited company with NOK 30,000 in share capital on account. In five minutes, the customer will receive an organization number and bank account.

For this he will have 1500 kroner. The 30,000 crowns will be returned to the business owner.

But what happens is that he uses so-called "mules" to carry out the fraud. There are job-seeking Norwegians he gets through via Finn.no. Job seekers think they are employed as economists in a company that helps companies abroad to pay for goods and services.

"We can document that it is in excess of 10 million kroner that he has taken out of Norway from 2012," said police officer Steinar Reitan Gilberg.

This means that there may be far more offended than the 155 who have reported.

Helge Moan is wanted internationally, and in April his visa expired in Malaysia, which means he is now illegally resident in Malaysia.
One of the people who unknowingly helped Helge Moan to get some of the money out of the country had this to say:
"He found me on Finn.no where my CV lay out," explains the 26-year-old woman.
The person claims to be senior partner "Harald Aarflot" in "Aabel, Arentzen & Aarflot". The business idea was to assist Norwegian companies abroad paying for goods and services at a lower price than the banks. The 26-year-old was looking for work and thanked him for the job as "office and economist worker" with a salary of 300 kroner per hour.
"The first assignments were to receive 30,000 kroner and transfer them to another account abroad," said the 26-year-old.
So suddenly, a person calls and says he has notified me to the police. I did not understand anything. Suddenly I drove with scams without knowing it, "she said.

HISTORY:
March 2008: Moan escapes from jail after finishing his first sentence.
December 2010: Moan drops out of jail after finishing her second sentence.
January 2012: New reviews where Moan is suspected starts coming to the police.
October 2012: Moan is called for questioning to the police.
November 2012: Moan goes to Malaysia
February 2013: Moan is getting internationally wanted
April 2017: Moan's visa in Malaysia expires.

Some of Helge Moan's tire names:
Harry Johansen
Hans Amundsen
Haakon Amundsen
Haakon Aarseth
Hans Gabriel Hunter
Henning Høines
Harald Aarflot
Haakon Aarflot
Henning Aarflot
Håkon Stanghelle
Harald Vestby

Some of Helge Moan's company names:
Aspelund & Zachariassen
Ramm & Wiik
Back & Hunter
Back Holding AS
Aarseth & Co
Aabel, Arntsen & Aarflot
Start AS
Qvale & Co.
Aarhus Schults AS
Finans Forvaltning AS
Neptune Crew
Do you know where he is staying or have other tips on the matter? Post a comment below and/or use our contact form at http://www.fyrstikken.com - We have money to spend on people who help us take this guy down, this FIAT-SCAMMER shall be caught and shall be punished for his crimes, and those who help take him down shall be rewarded!
Thank you!
@fyrstikken Inc.