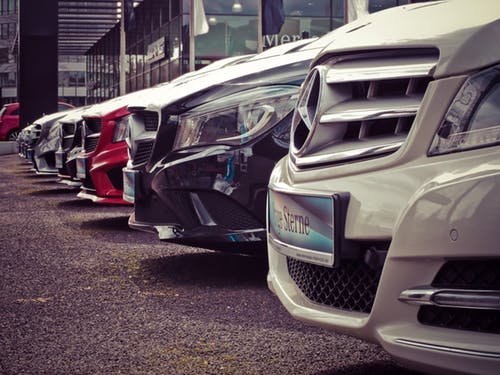 The Kicho couple (not real name) got married in their early twenties. Both their traditional and church wedding was the talk among friends and enemies. No amount of talk was able to curtail the love and vision these two love birds had for each other. And their future looked bright.
The affection they showed the world spoke volumes of true love that crossed the path and was meant to be. The fondness the husband felt towards the wife was returned a hundredfold.
In African culture, every marriage is expected to be decorated by children. Failure to bring forth children at the presupposed time raises eyebrows and rumors. But God was faithful; he didn't allow that to happen for the Kicho's gave birth to two children in a reasonable time frame.
The husband was and is still a talented musician and producer. His keen ear for sound music connected him to well paying Christian gigs. That is how food and utility bills got cleared.
Then one day, the husband developed a burning desire to venture into the car dealership business. Mercedes Benz automobile doesn't come at a joking price. You all know that brand is all about class and luxury. And who on earth will not want to live in a luxury lifestyle. A few months down the road, the husband was crazily selling Benzes. Speak of G class or whatever brand that does exist, this guy could get it. Life was really good, to show that they too were living in luxury, they owned a Benz. Walk the talk as they always say.
Then this one particular month, disaster hit like lightning. The kind of disaster that can be felt in your spit. It cleared every sign of success. Down the drain, everything just went like that. Suffering kicked in. rent arrears, badmouthing, landlords taking almost everything to cover up what Kicho's overdue expenses. Life was hard. At this point, I think they were tempted to borrow just to maintain the lifestyle they once enjoyed.
Have you watched that Will Smith movie "Pursuit Of Happnyess" based on a true story? This couple can relate to it. Remember how it all started Chris Gardner, a medical device salesman, and responsible father started as a wealthy man working hard to achieve the American dream and to make ends meet. However, after a series of success, trouble started lurking in as Chris failed at certain times to raise enough money for rent and other necessities. The wife (Linda Gardner) being broke too, she grew frustration towards the husband and his never unending stories about his bad days.
While watching this movie I asked myself, what if she hanged in there and supported her husband emotionally rather than reminding him about his financial status. What would have happened? Eventually, the finances stressed the relationship to the point of divorce. But like some stories have a good ending, Chris became a successful stockbroker and started his own company. If you get to read the memoir [The Pursuit of Happyness] https://www.amazon.com/The-Pursuit-Of-Happyness-HD/dp/B008Y6S07M " he mentions that the wife once desired to return after he became a wealthy man but he refused.
I mentioned earlier that this movie has a correspondence with the Kicho's. However, the wife didn't run away from the relationship. She stood by her husband and never quit on him. Amidst the struggles and pain, she fought hard to make tomorrow look promising. This reminds me of a great man of God Andrew Womack. He and the wife once went into a forced two weeks fasting because Andrew was broke to put food on the table. Imagine a situation whereby you have a pregnant wife. Nonetheless, Andrew's wife didn't abandon him. She proved to live by her marriage vows. Wow!! What a wife am praying for. I don't mean it in a manner of living in a marriage relationship of suffering and brokenness. manner of living in a marriage relationship of suffering and brokenness. But I believe in God for a wife who will put God and family as a priority then finances after that.
So what happened to the Kicho's. God never abandoned them. Throughout this trial and tribulation, God was teaching them how to trust in him for everything. People who don't know much about God tend to think that their hard-working, talents and creativity is what makes them rich. I disagree with that. It is God who knows when our last breath will be taken away.
Imagine waking up one morning with no ability to do what you do to that gets that the bills paid. Imagine experiencing an accident that forever or temporary changes your life, making you incapable of using your talents to work. Would you still say that it was your efforts or God who was providing you with all that you needed? God desires us to believe and turn to him for everything that we would ever need.
I used to think that marriage brings along this sense of independence, but in actual sense, marriage is work which requires constant attention and grooming. If you are still dating and hoping to get married one day, I dare you, will have to be accountable to your wife and husband. Her life becomes your life and his life becomes your life.
Taking you back to the Kicho's one day God spoke to them and ordered them to go to Kenya and start a new life. Both the couples didn't have reliable connections to get them fitted in the Kenyan system. No jobs, house, they decided to obey the voice. How God took care of them was all out of miracles. God made it a point that he got someone to pay for them one year rent in an expensive estate that houses diplomats. Fully equipped with a gym and swimming pool. To this day, they have never lacked anything.
This story was told to me by the wife. I learned quite a lot and felt I should share it and pick a brain from your opinions.