Makeup Challenge Day 6! Blue & Green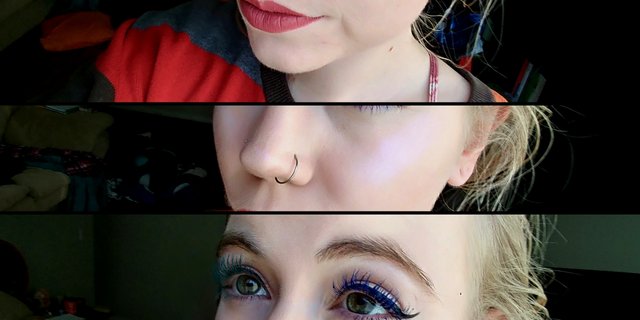 This was so much fun & I absolutely love how it turned out!! I've exclusively used black mascara since I was probably 13 and I'm really excited about these new mascaras I recieved!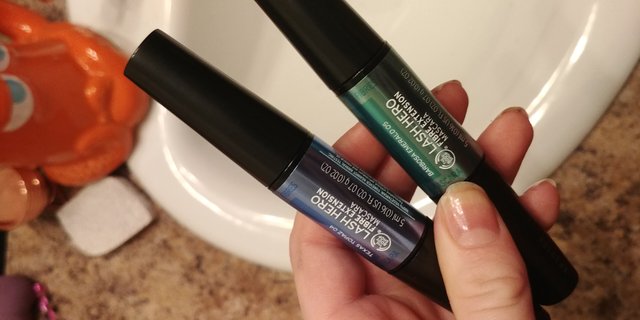 They're super bright beautiful colours and they have microfibers on one end, which you add to the end of your eye lashes and then colour with the mascara side to get super long lashes!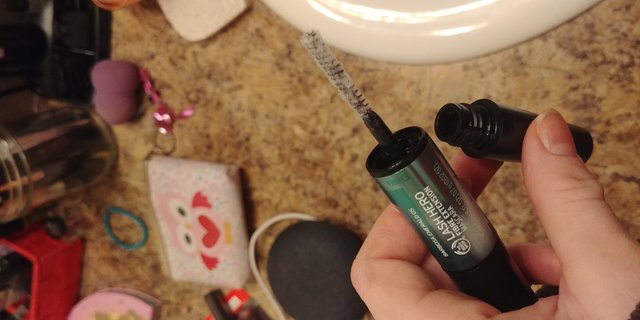 These microfibers are so fuzzy and funny looking, and they suck when they get into your eyeball so I suggest avoiding that.
I did a really light nude colour base on my eyelids, and a semi-thick black wing. The highlighter is from Too Faced Life's a Festival palette and it is absolutely gorgeous! I love the colour, it's so beautiful. The pictures don't do it justice. The lips is a cute matte red lipstick pencil that I've had for so long the name has worn off (sorry!)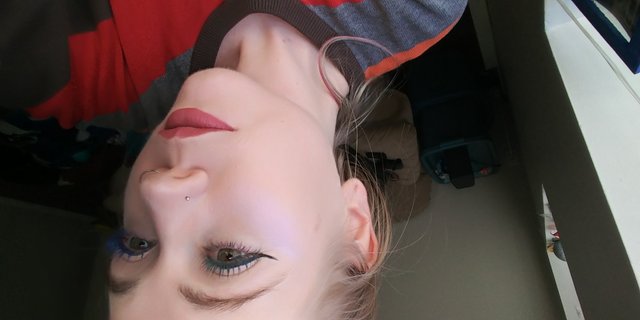 This was such a fun look, it turned out way better than I was expecting! I'm so excited to try out different looks involving both of these colours, and to be able to use coloured mascaras again!