Make Up Challenge, Day 5!
Apologies for the late post everyone, we had company over last night so I'm sorry for being occupied and delaying this.
Yesterday's look was incredibly simple and turned out way differently then I expected. I used a very matte green and a super bright yellow (both from The Body Shop, but I can't seem to find the colours on their website). They made almost a blue when they were blended together, I wasn't expecting it, but it was a pleasant surprise.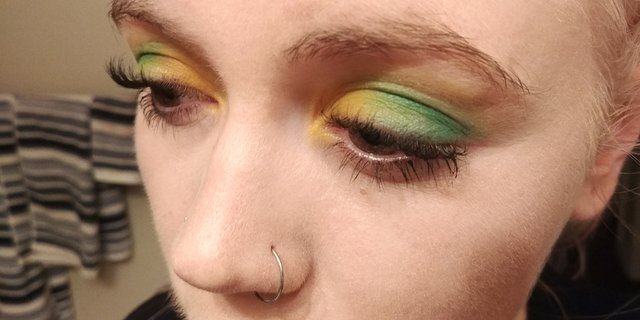 This was perfect to practice my blending with, god blending can be a bitch and takes way longer than I was anticipating haha.
I decided to do a very neutral colour on my lips as to not take away from the funky-ness that is happening at the eyes.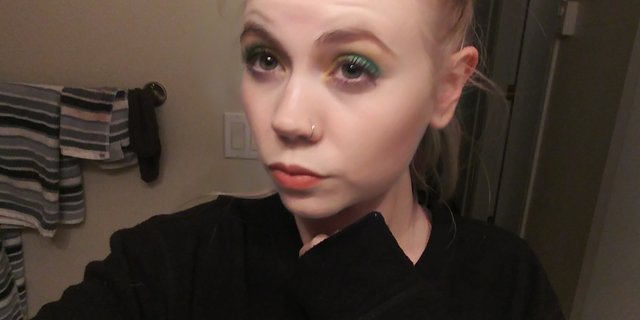 I also applied the slightest bit of bronzer to try to draw out my cheekbones and make my face look a little less chubby.
I don't think I'll be doing a look of the day, considering that we just ate some super potent pot cookies and I don't think I'll be in much of a state to do a full face of make up hahah.
Thanks for joining in everyone! Hope you all are having an excellent day ❤️