Make up challenge day 2!
Day 2;
I got woken up by the snowplow clearing the parking lot right outside my bedroom window at some ungodly hour in the morning, but I'm thankful because I got to wake up early and get some stuff done before work. It gave me some nice time to myself, I was able to do my full skincare routine this morning, make a yummy breakfast and have some coffee. So that was a lovely start to my day. Thank you snow plow man!
Today I used 2 colours as well, so I may be getting this challenge done quite quickly if it keeps up like this! Today was an orange day, inspired by this morning's sun that came pouring through my bedroom window.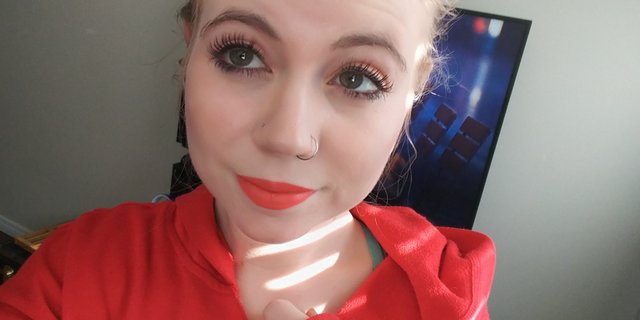 I tried to do nice light easy colours on the eyes so the focus is drawn the light bright colour on the lips. This foundation is a sample I got from a subscription box, it's a little dewy and I'm not super fond of that, (only because I haven't been able to find a setting powder/spray that takes the dewy look away).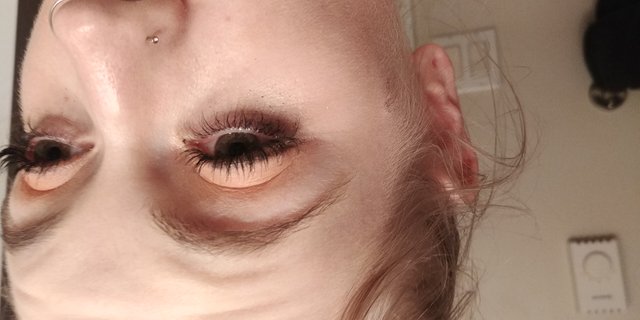 Also if someone could please help me figure out why my pictures sometimes get uploaded upside down that would be super fuckin' cool
So that's today's look! Tomorrow I'm going to be using my Life's a Festival palette from Too Faced tomorrow, I'm thinking a shimmery orange yellow look tomorrow, with maybe a more nude lipstick. I'm thinking kinda the opposite of today's look, (since today's was light on the eyes, heavy on the lips and tomorrow's wil be heavy on the eyes, light on the lips).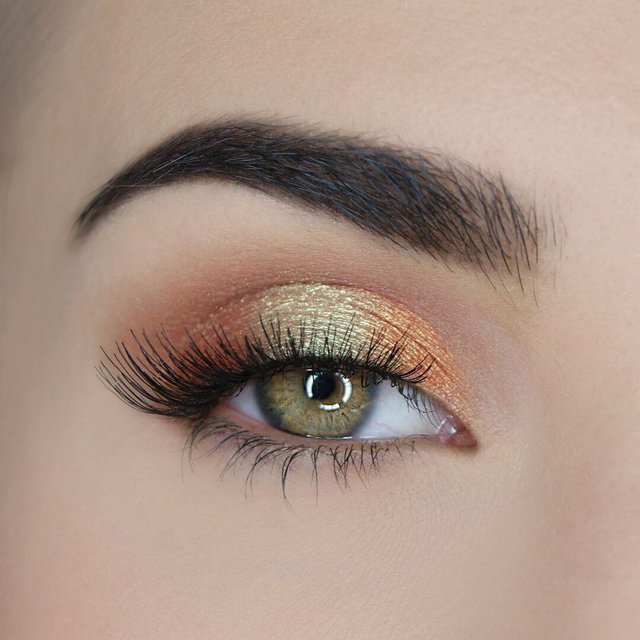 Something similar (but probably not as good) as this!
Gosh I really need to start doing something with my eyebrows, but I have no idea where to start with those. I'll do some research soon and see what I can do.
Anyways, thanks for joining in, and I can't wait to share with you what I attempt tomorrow!